A great cast and acid dialogue make this neatly-wrapped drawing room farce a wicked little treat
Shot in crisp black and white in just two weeks, The Party expertly dissects a cross section of the London elite as they gather to celebrate a landmark life achievement for one of their friends. This is Janet, played with typical poise by Kristen Scott Thomas, a rising politician who has been appointed Shadow Minister for Health.
It's a reason for celebration for this coterie of screamingly liberal academics and intellectuals but Janet's guests are in for more than indigestion when they arrive at her well-appointed house. She's busy in the kitchen "doing a Thatcher" while her bewildered husband Bill, Timothy Spall, drinks himself into a stupor in the drawing room while playing his beloved vinyl collection.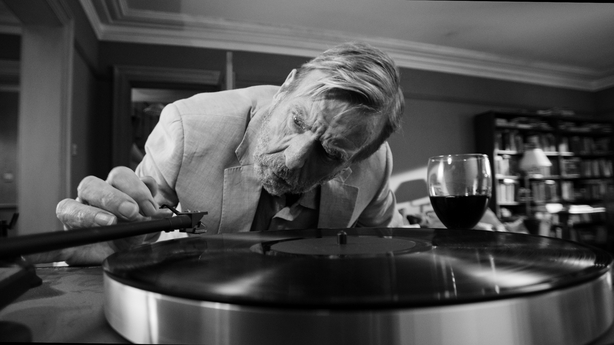 The great ensemble cast also includes Patricia Clarkson as cynical American April, Bruno Ganz as fatherly healer Gottfried, Emily Mortimer as Jinny, who is expecting triplets with her much older partner Martha (Cherry Jones), and Cillian Murphy as a coked-up banker who needs regular trips to the loo to recharge.
As the canapés turn to ashes in the oven, they discuss the topics of the day and snipe at each other with borderline passive aggression but what starts as waspish banter about modern life and ideas soon turns into recrimination and rage when truths emerge and secrets are laid bare.
We need your consent to load this YouTube contentWe use YouTube to manage extra content that can set cookies on your device and collect data about your activity. Please review their details and accept them to load the content.Manage Preferences
It's a neat little drawing room drama by Sally Potter, who is probably best known for directing Orlando back in 1992, with echoes of Who's Afraid of Virginia Woolf? and maybe even Abigail's Party. However, if this descent into deceit all sounds a tad po-faced, The Party is very, very funny indeed.
Each self-obsessed guest and, indeed, host goes into meltdown in their own particular way as it all unfolds in real time in a short and spiky 71 minutes leading up to a delicious sting in the tail that will see you leaving the cinema with a smile.
Alan Corr @corralan