Sally Hawkins gives the performance of her life in this touching portrait of Canadian artist Maud Lewis
Song for Raggy Boy director Aisling Walsh has painted her own portrait of Canadian folk artist Maude Lewis with this captivating and honest film. Lewis, who was near crippled with arthritis, painstakingly created childlike and joyful paintings of the nature and activities in and around her native Nova Scotia between the 1930s and 1960s and her work won her national fame.
She is played by Sally Hawkins in possibly the best role of her quietly brilliant career. Hawkins really does inhabit Maudie's persona - from impish young woman to stooped old lady - and she commands every scene with a frail but indomitable spirit.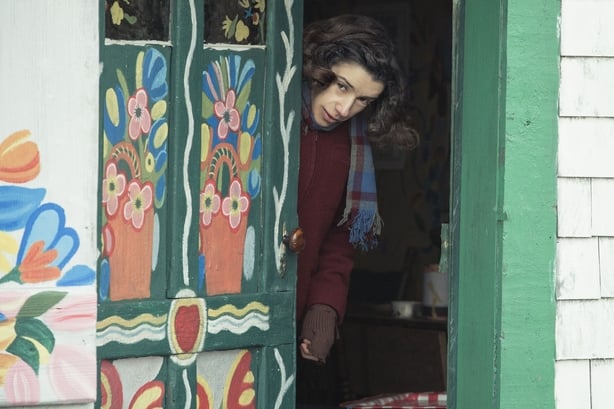 Maudie has been treated badly by her misunderstanding family, including a grasping brother and a disapproving aunt, who have either exploited or cosseted her. Her chance of liberation and independence comes when she applies for a job as a live-in housemaid for gruff and emotionally repressed local fishmonger Everett Lewis, who lives in a tiny and dilapidated house way out of town.
He's played by Ethan Hawke channelling his inner Clint (in Gran Torino to be precise) and there are only occasional glimpses of his well-hidden humanity. He and Maudie certainly make for an odd couple - she brings light and beauty to his shot-down shack of a home and turns it into her biggest canvas and he goes about his business with ill-mannered impatience.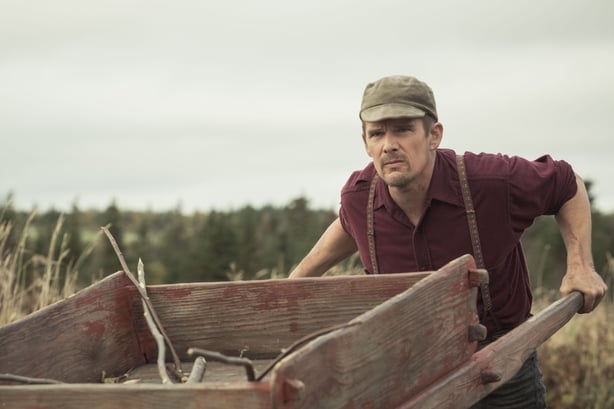 Their domestic arrangement slowly becomes a romantic one and Maudie's daubings begin to strike a chord with casual observers, who possibly like the primary colours and subject matter, and critics, who almost certainly divine a greater meaning in her picturesque compositions of birds, animals and flowers.
Previously pitied and patronised, Maudie becomes a force of positive energy and a celebrity in her small community. However, just when it looks like Walsh's character study is about to become as pretty and feelgood as one of those paintings, dark revelations about Maudie's past re-emerge and Everett's misanthropic resentments begin to boil over.
We need your consent to load this YouTube contentWe use YouTube to manage extra content that can set cookies on your device and collect data about your activity. Please review their details and accept them to load the content.Manage Preferences
It is a lovingly made film about an inspirational character. Nature herself plays a key role - from snowbound landscapes to autumnal beauty - and the many scenes of Maudie at work on her art are captivating. It's a beguiling watch. Just don't call it arthouse.
Alan Corr @corralan