An intense, close-up study, David Lynch: The Art Life tracks the formative years of a filmmaker whose mix of vulnerability and self-assuredness proves intriguing in this excellent documentary.
The Bob Dylan anecdote is illustrative. As a young man in the 1960s, David Lynch attended a concert with his then girlfriend in Boston. The minute he was in there he wanted to leave, as he discerned with absolute shock how tiny Dylan was. He measured Dylan in the far distance with his fingers and placed the result against his own knee. He measured Dylan's guitar, everything was tiny, he wanted out and duly walked out.
Later, Lynch told his roommate Peter Wolf - future singer with the J Geils Band – how he had walked out on the iconic song-and-dance man, who was already performing to multitudes at his feet. "No one walks out on Bob Dylan," responded Wolf, a remark which drew down the ire of Lynch who said he certainly would walk out if he wanted to. "So get the f***out of here," he urged Wolf. That was the day their room share would end.
It's not told as an amusing anecdote. Lynch, a self-absorbed, tormented soul and incessant smoker doesn't do "amusing." Yet the story is amusing for its sheer brazen bizarreness and for its quixotic anti-hero stance. Yet the Dylan story also illustrates the kind of man Lynch is - his own man, in fact, who does what he wants to do. He does that nowadays, in his early seventies, as much as ever, working incessantly as an artist at his Hollywood home, with disparate materials in various media.
He clearly enjoys the company of his youngest daughter, Lula - her mother is Lynch's fourth wife, the actress Emily Stofle. Lula is the sole other human whom we meet in the film, aside from the many from the past, who inhabit the copious photographs of family and friends. There is a plethora of home movie footage, and excerpts from short surreal films he made as an art student in Philadelphia.
The director reveals how he has always feared going outside, being outside his own discomfort zone, as it were. Discomfort zone, for, as any David Lynch fans knows, discomfiting and sinister have their place as malevolent household spirits behind the picket fence.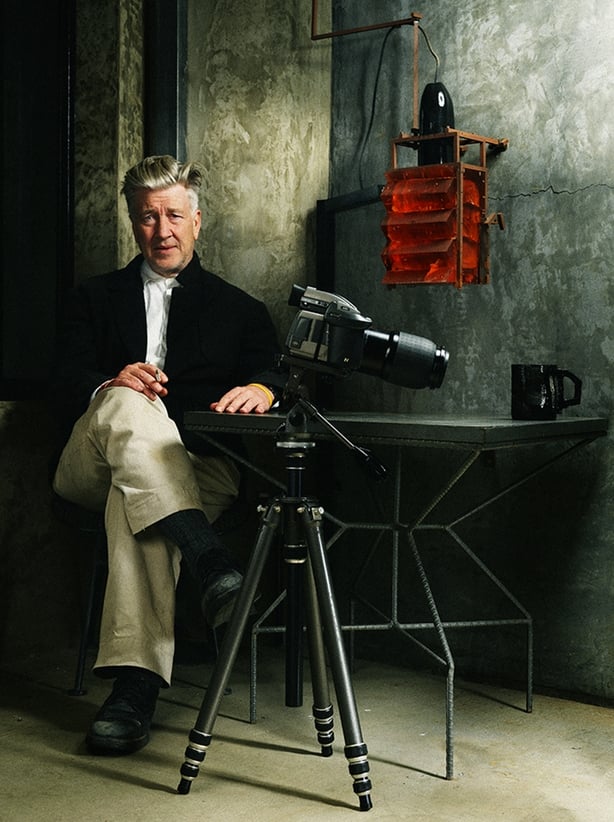 So, aside from Lynch at the wheel of his car, we are mostly with Lynch at home in his studio. There are a lot of shots of a ruminative tousled-haired and heavy set man, sitting quietly on his own. Flinching at the reality of what being David Lynch really means, the reality only he knows.
How wealthy or how poor is he, you find yourself wondering - there is no indication whatsoever, and no name-dropping either, which might offer a clue. He smokes cigarettes right down to the butt, he lets a magnificent cloud of exhaled smoke envelop him. He tells his story sitting and talking into an elaborate overhang radio mic, that grey glinting quiff seeming to overhang that craggy, almost Irish face.
Boise, Idaho was where the young Lynch spent his fair seed time, and his memories of the place are delightful to hear, how he and his boyhood pal used to sit in a hole in the ground which was filled with water from a hose. The two would then feel the ooze of mud between their fingers as they played together.
Leaving Boise was in effect banishment from Paradise. He tries to recall the night the family left for Virginia, as his father had found a new job as a biological researcher at nearby Washington DC. A neighbour, Mr Smyth, came out to say goodbye, Lynch recalls, but he stops, he can't tell the story.
What he does recall as a shadow upon the Boise idyll is the night when a naked woman walked near his house, blood on her mouth, sat on the kerb and began to weep. The memory haunts some of his paintings, as does his visit to a morgue when he was an art student in Philadelphia. On the latter occasion, he was left on his own with victims lying on what he describes as bunk-bed like structures. Lynch was intrigued by the fact that each of these cadavers had a story.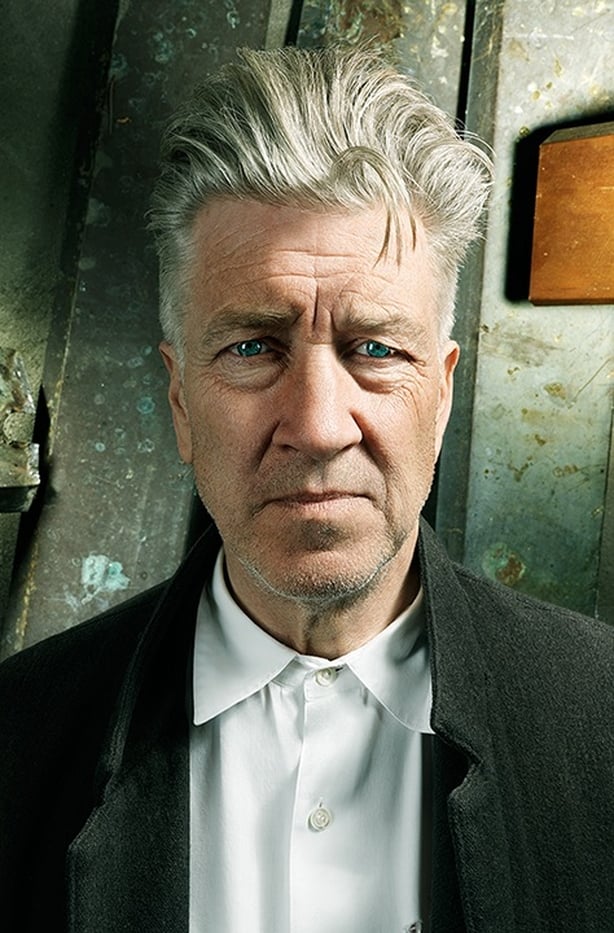 So, yes, that tainted, sinister world at the heart of films such as Eraserhead and Blue Velvet and TV series Twin Peaks had to come from somewhere. Yet somehow these clues - the nude woman, the cadavers - are a bit obvious. Getting to the heart of the Lynch genius is not easy and the film is at the mercy of what he chooses to divulge in his slow-moving, sometimes halting fashion.
But he hints occasionally at the source of the darkness in his films, and recalls the period when he hung around with what would in the 1960s have been described as bad company. His gentle, loving mother is recalled perceptively, as indeed is his equally loving father.
However, Lynch recalls too his mother's disappointment in her son. He believes she had expected something particularly great from him, more perhaps than she expected from his three siblings.
Yet despite the reservations and wariness of his parents about what he was doing in art and film, and despite many handicaps, with the help of a series of supportive gestures from friends and associates, Lynch finally broke through to be so influential as to have an adjective named after him.
David Lynch: The Art Life stops at the making of Eraserhead in the stables of an old mansion in Beverly Hills - job done, everything after being somehow secondary to the story of the man's singular formation and grounding in art. 
Paddy Kehoe
We need your consent to load this YouTube contentWe use YouTube to manage extra content that can set cookies on your device and collect data about your activity. Please review their details and accept them to load the content.Manage Preferences