Guy Ritchie's reimagining of the King Arthur legend manages to be both action-packed and yet utterly mind-numbing, with a two-hour running time that feels endless.
The frenetic, frequently confusing fantasy epic kicks off with a massive battle between the valiant reigning monarch of Britain, King Uther (Eric Bana), as he fends off an attack between the evil sorcerer Mordred and some enormous elephants.
The King and his army are victorious, but trouble isn't far around the corner as his slimy, scheming brother Vortigern (Jude Law) has his eye on the throne.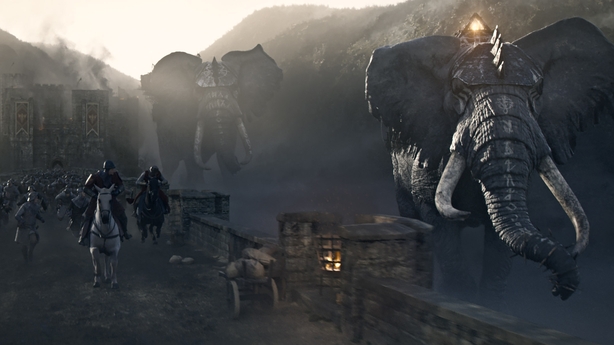 After sacrificing his own wife Elsa to sea witches (!), Vortigern summons a demon knight (!!) to kill his brother and his beloved before he claims the crown for himself. Fortunately, before meeting his untimely end, King Uther manages to send off his son Arthur, the rightful heir to the throne, on a boat which eventually washes up in Londinium.
Here, in the kind of slickly-edited, sped-up montage that is Ritchie's bread and butter, we are quickly fed the story of Arthur's upbringing. In order to survive in his new, more challenging circumstances, the young boy learns how to con and fight, growing into a tightly-muscled, streetwise Charlie Hunnam.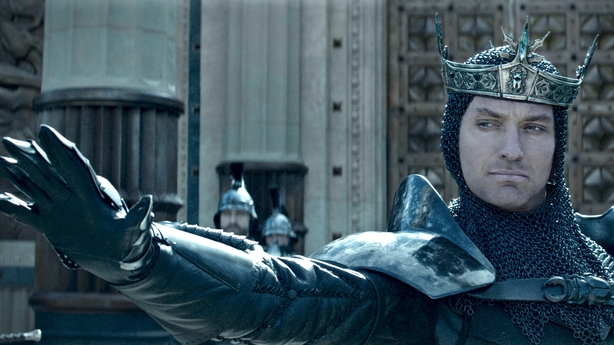 Arthur's comfortable wheeler dealer existence is threatened when the sword of Excalibur surfaces near Vortigen's castle. The insecure ruler determines to track down the man who can extract this sacred sword from the stone, and eliminate the threat for once and for all.
It is here where the film takes a swift nosedive with one of the most laughably misjudged cameo appearances of all time, for it is none other than a de-prettified David Beckham who orders Arthur to attempt to haul out the sword from the rock.
After that low point, Vortigen informs Arthur of his royal lineage, before sentencing him to death. However, Arthur is saved by The Mage, a female sorcerer, (Astrid Bergès-Frisbey) and they set off with a rag tag bunch of geezers to dethrone his evil uncle.
One of the most critical flaws of King Arthur, of which there are many, is that it's hard to root for our supposed hero. Hunnam plays the legendary character as a smug, smirking lad who's not particularly likeable. In addition, the over reliance on appallingly lacklustre CGI makes many of the set-pieces feel samey and plodding.
It also probably doesn't come as a surprise that the film is brimming with machismo, with the only female character of note being the excellent Bergès-Frisbey as The Mage.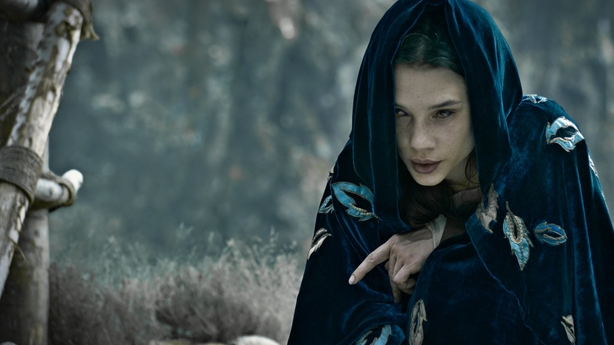 Rather jaw-droppingly, King Arthur: Legend of the Sword was intended to be the first of a series of SIX films riffing on the popular myth. With this big-budget feature bombing at the box office, it's hard to imagine we'll see any of the follow-ups any time soon.
Sarah McIntyre
We need your consent to load this YouTube contentWe use YouTube to manage extra content that can set cookies on your device and collect data about your activity. Please review their details and accept them to load the content.Manage Preferences