Jessica Chastain is faultless and seemingly unable to deliver a performance less than perfect. She brings humanity to every role and is a master of drawing an audience in to the light and shade of her characters.
As she takes on the title role of Elizabeth Sloane here, a cut-throat Washington lobbyist, it's hard not to admire her despite her questionable morals and it's impossible not to be drawn into her world.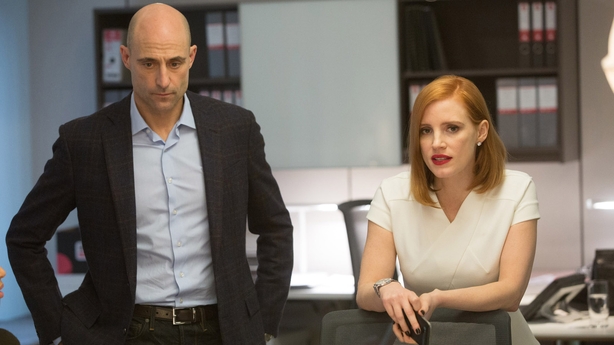 That is the power of Jessica Chastain, and Miss Sloane rests on it; without her it would be nothing. With her, it's a compelling look at the underbelly of Washington politics where everyone is a pawn in someone else's game and knowing your enemy is key.
In the film, Sloane is lobbying support for a bill to increase gun control and finds herself in trouble when her methods are called into question under the Senate ethics rules.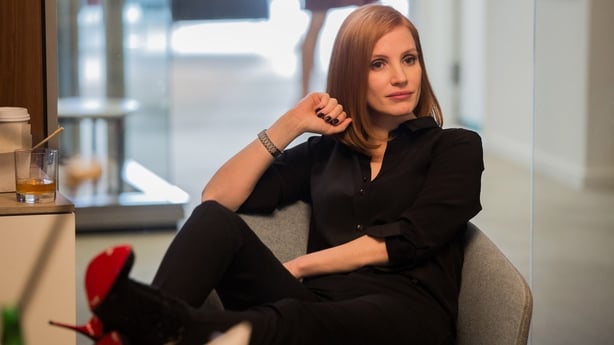 The characters aren't revolutionary; the Republicans opposing the bill are of the cookie-cutter gun-loving kind which elicits a few laughs, and there's even a male escort with a heart of gold thrown in the mix, but for the most part this works.
The script is never as slick as that of The West Wing but the noble quest and fast-paced dialogue are reminiscent of it, with the cunning and darkness of House of Cards.
It is slick and stylish and at times excellent, but there is a tendency to over explain plot points that gets annoying; it's not that hard to follow. 
We need your consent to load this YouTube contentWe use YouTube to manage extra content that can set cookies on your device and collect data about your activity. Please review their details and accept them to load the content.Manage Preferences