An animated film about puppies, babies and sibling rivalry, with the genius comic timing of Alec Baldwin - on paper it sounds like a sure thing, but it's never as good as the sum of its parts.
Seven-year-old Tim thinks he has the best parents ever, until along comes a suit-wearing, briefcase-wielding baby brother who completely takes over their home, monopolising his parents love and attention, and turning Tim's world as he knows it on its head.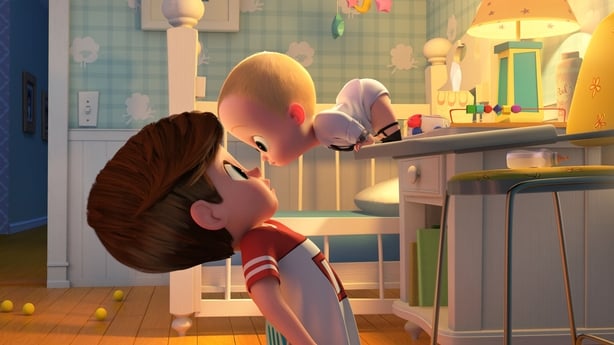 It's not all sibling rivalry however, there's also an undercurrent of conspiracy between the Boss Babies and the puppy companies, who are both competing for adults' affection.
The great thing about an animated film aimed at children is that the sky is the limit in terms of imagination and whimsical plots; suspension of disbelief is a given and anything goes. Boss Baby is missing the magic that allows many of its peers to transcend the label of 'kids' movie' and it isn't the kind of film that everyone in the family will want to sit through on more than one occasion.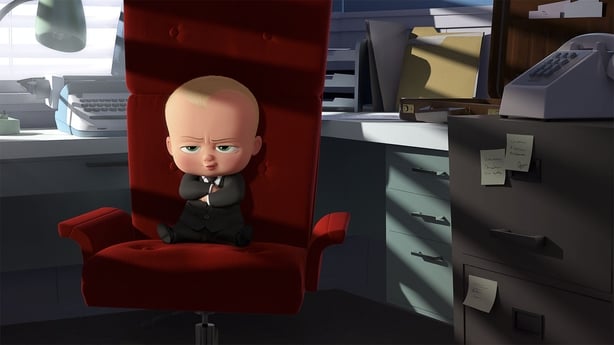 It plays on the idea that when a baby enters your life it takes over and the cliché that the older children feel pushed out as they come to terms with the reality that their parents' attention is no longer theirs alone. While that may often be true, the film never fully grasps the emotions and thought processes of the big brother or sister, and an opportunity feels missed.
Where some films can deal with feelings to such a brilliant extent as to even teach the adults in the audience a thing or two about how their minds work and why, there isn't that same connect here which is disappointing.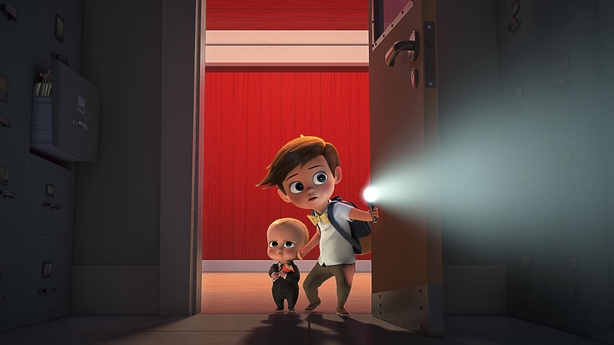 Where it's missing that dose of thought-provoking heart, it doesn't quite make up for it in the comedy stakes either.
Yes, there are laughs to be had - mostly at the hands of a hilarious talking Gandalf alarm clock - but not enough to sustain its run time. It feels formulaic and as though the idea for the film, which is actually decent enough, didn't have enough fire power behind it, or enough development to bring it to the next level.
It's fine for a day trip to the cinema, but not much else.
Sinead Brennan
We need your consent to load this YouTube contentWe use YouTube to manage extra content that can set cookies on your device and collect data about your activity. Please review their details and accept them to load the content.Manage Preferences