Jim Sheridan's adaptation of Sebastian Barry's novel is engaging and competent, although Vanessa Redgrave doesn't suit as the elderly Irishwoman Rose, institutionalised against her will. But more of that anon.
Rooney Mara plays the young Protestant woman Roseanne McNulty, neé Clear who flees Belfast bombs during the Second World War. She returns to her home village of Ballytivan in County Sligo where her aunt Eleanor (Aisling O'Sullivan) takes her on at her Temperance Hotel as a waitress.
Pretty, candid and unconventional, Rose is soon turning heads and attracting the attentions of the young men of the village, including, in the Sheridan version certainly, the local priest, Father Gaunt (Theo James). Ultimately, she falls for Michael McNulty (Jack Reynor) a local man who signs up to fight for the RAF, incurring the wrath of a band of local IRA men, led by Tom Vaughan Lawlor (Nidge in Love/Hate.)
Rose ends up in the local psychiatric hospital, St Malachy's, signed in by her aunt, an act of vengeance instigated by the venomous Fr Gaunt. He feels himself to have been slighted though he is in fact a man bound to celibacy and entitled to no reciprocal feelings from any woman, Protestant or otherwise. Moreover, the priests suggests tendencies to nymphomania in his written report. Rose's real problems, however, begin when she discovers that she is pregnant.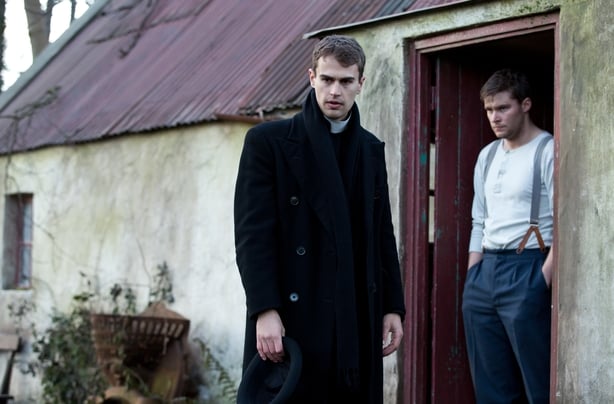 Rooney Mara is excellent as the young Rose, easily exuding the flirtatiousness that a girl conscious of her allure might be expected to exude. Nymphomaniac Rose certainly is not, and her obvious decency and charm makes the slur by the priest all the greater.
Vanessa Redgrave, on the other hand, brings too much of what we might call Redgravery to the role of the elder Rose. As the film begins, she has spent 50 years in St Malachy's and is now going back over past events for an unusually inquisitive and sympathetic doctor, played by Eric Bana.
Isn't Rose, as elderly woman, supposed to be the ordinary, if admittedly beautiful Irishwoman who finds herself in terrible circumstances because of the mores of the time? Redgrave has an expressive face - of course she has - but she seems to over-act and one timidly asks was there no Irish actress deemed more fitting, someone like Marie Mullen say?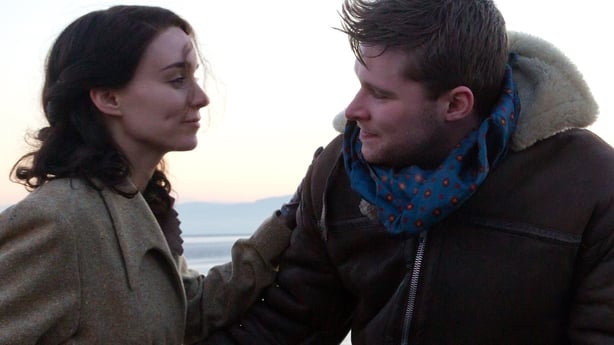 Star names don't always work just because they are stars, and Redgrave can be irritating anyway, just like Charlotte Rampling can at this point be. They have both ended up being Redgrave--by-numbers or Rampling-by-numbers, the tiresome sum of all their facial tics and expressions - Witness Rampling in the otherwise strong 45 Years. 
In this movie, to make it worse, It's as if Redgrave was playing some forlorn, distrait creature in a Beckett play, floating somehow unconnected from the supporting cast. Notwithstanding, a film which will hold your attention. Opens tomorrow, Friday March 24.
 Paddy Kehoe
We need your consent to load this YouTube contentWe use YouTube to manage extra content that can set cookies on your device and collect data about your activity. Please review their details and accept them to load the content.Manage Preferences