A company of actors are staging a Persian version of Arthur Miller's Death of a Salesman when a seemingly random attack on the leading lady causes serious trauma and misunderstanding in Asghar Farhadi's masterful film, which won the Oscar for Best Foreign Film at this year's Academy Awards.
Rehearsals are in full swing, the odd tear and tantrum, and excisions to be made to satisfy the demands of censorship.
Rana and Emad Etesami (Taraneh Alidoosti, Shahab Hosseini respectively) play Willy Loman and his wife Rita in the production of the Miller classic. They are in process of moving flat temporarily as final rehearsals take place. They are not long ensconced in the new abode when Rana is attacked in mysterious circumstances when she is alone in the flat.
In an unfortunate misunderstanding, Rana believed she was letting Emad into the flat when she granted access remotely from the flat upstairs. Her visitor is unexpected and sinister in intent. After arriving home, Emad finds traces of blood and eventually finds his partner in a nearby hospital, a serious head wound being treated in A & E.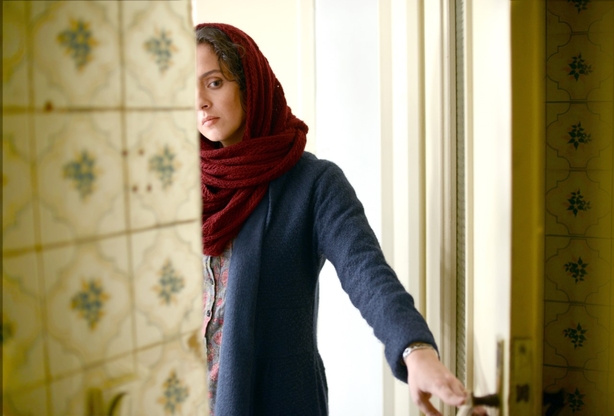 Thereafter the attack becomes the catalyst for serious disturbance and disorientation in the theatre company. By day Abdul is a teacher, who has a good relationship with his pupils, but it changes for the worse. He becomes ratty and petulant over a riveting mobile phone incident. For Rana's part, the show must go on, she insists on appearing in the play, but the performance must be suspended.
Avoiding the usual police report and insistent about handling the mystery on his own, Emad becomes obsessed with finding out who committed the assault. It becomes clear that a previous female tenant may have some connection with the incident.
The chase turns into a taut ensemble piece, and becomes far less about reasons why the attack occurred and much more about forgiveness. Meanwhile, tacit connections to the Miller play do not so much abound as lurk in the sub-text.
In two previous films, A Separation - which also won an Oscar for Best Foreign Film in 2011 - and his masterpiece, The Past (2013), Farhadi has proved himself a specialist in interior dramas featuring articulate middle-aged, middle class Iranians.
The characters in The Salesman (Forushandi in Persian) may look to the West for a modest measure of inspiration, but it is a healthy predilection, never cloying or fawning. (A poster for Ingmar Bergman's 1968 film, Skammen (Shame) can be seen on a wall and there are various shots of Hollywood actors.) Farhadi's deeply humane work will make you think about the easy trap that is revenge and the wiser course that may involve forgiveness.
Paddy Kehoe
We need your consent to load this YouTube contentWe use YouTube to manage extra content that can set cookies on your device and collect data about your activity. Please review their details and accept them to load the content.Manage Preferences