Two weeks in to 2017, two long-awaited movies to file under 'decent but disappointing'. First it was Martin Scorsese's hyped-to-Heaven missionary epic Silence and now we have Live by Night, Ben Affleck's take on Dennis Lehane's must-read crime thriller. Coming out in the same week as La La Land and Manchester by the Sea, it trails a distant third.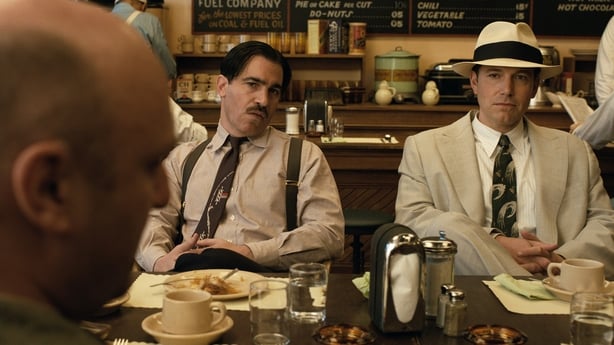 In the past decade, Affleck has done no wrong behind the lens, with Gone Baby Gone (another Lehane story), The Town and Argo showing him to be a filmmaker who had learned from the best, the latter even winning Best Picture at the 2013 Oscars. There was talk of Live by Night as a contender back during the summer, but that talk was wild. This is Affleck's most anticipated film as a director, and also the least satisfying.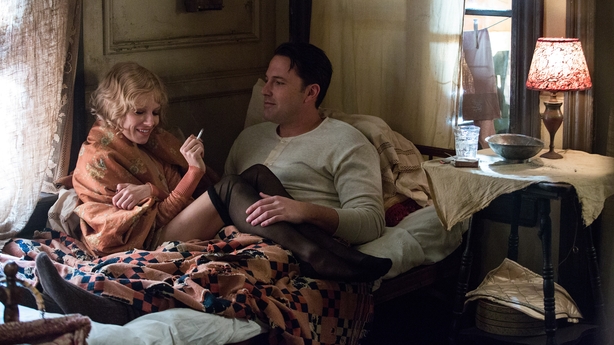 Chronicling the rise to power of WWI veteran Joe Coughlin (Affleck) from Boston stick-up man to Prohibition era kingpin down in Florida, Live by Night has a great story - all about fate and family, luck and loyalty. From Brendan Gleeson (Coughlin's father) to Sienna Miller (the femme fatale) and Chris Cooper (the compromised police chief in the Sunshine State), Affleck has cast it perfectly as he tries to summon the same good-bad-guy-or-bad-good-guy? greatness as The Godfather. 
We need your consent to load this Facebook contentWe use Facebook to manage extra content that can set cookies on your device and collect data about your activity. Please review their details and accept them to load the content.Manage Preferences
But if ever there was a prime example of a director biting off more than they could chew by trying to cram what should have been a 12-hour series into a single movie then this is it. There are so many brilliant bits in the book (Affleck, to his credit, is very faithful to it) but what you end up with onscreen is some scenes that are rushed and others that drag. Seriously, Warners and Affleck let Batman v Superman: Dawn of Justice out at a bloated 151 minutes and we only get a little over two hours here?! While an extra 20 minutes wouldn't have done justice to the book, at least they would've added more to Zoe Saldana's role, sidelined here as Coughlin's true love.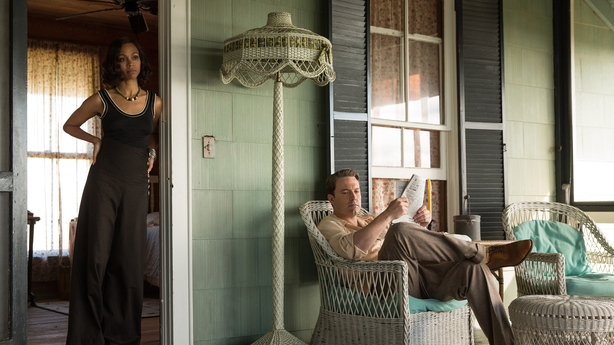 While you can nitpick about the onscreen shirts and dresses being way-too-white, there's no fault to be found with the shades of grey and dirty laundry in the performances. It's the chemistry between Affleck and his co-stars, and what film theorists technically refer to as 'a good bit of bang bang', that keep you watching. But calling a Ben Affleck film watchable somehow feels worse than calling it a dud.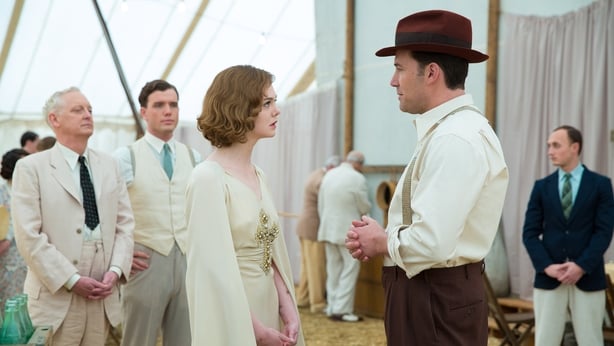 An offer you can refuse.
Harry Guerin
We need your consent to load this YouTube contentWe use YouTube to manage extra content that can set cookies on your device and collect data about your activity. Please review their details and accept them to load the content.Manage Preferences