At any other time of year Collateral Beauty's appeal would be lost, but in the midst of the holiday season, its guilty pleasure viewing if you want to laugh, cry and generally feel.
The film centres on Howard (Smith), a man who has shut himself off from his friends as he grieves the loss of his 6-year-old daughter. Struggling to process his personal tragedy, Howard writes letters to Death, Time and Love, asking for answers, and expressing his anger and sadness at what has happened.
Worried about Howard, but mainly about the future of their company, his friends (Norton, Winslet and Pena) hire actors (Mirren, Knightley and Latimore) to visit him in the guise of Death, Love and Time respectively.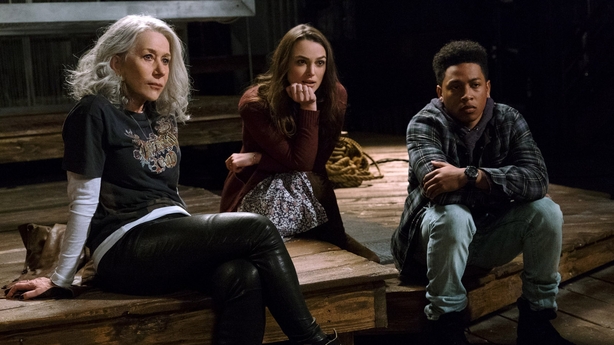 There's a certain A Christmas Carol vibe to proceedings, but the film, while set in a very festive New York, doesn't focus on Christmas; it's all about the people, their connections, and finding the silver lining in the darkest of places.
It did become a tad sentimental at times - the ending in particular was too much, even for me. 
Sometimes you want your heartstrings tugged upon, I mean, a good cry can be a great thing. Most of all, the film will make you want to be with those that are most important to you, and make you feel grateful for everything that is good in your life. Not a bad message for this time of year.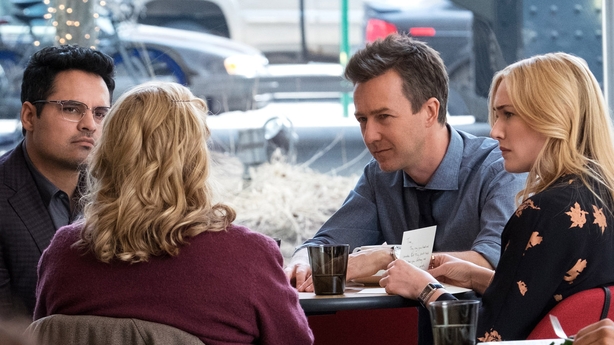 Even with such a stellar ensemble cast, there are a few hits and misses. Smith gives one of the best performances of his career; with very little dialogue for much of the film he relies solely on his facial expressions and body language to convey his utter devastation and isolation. It is nuanced, touching and compelling.
Mirren is a stand-out as always, Pena shows heart and vulnerability, and Norton has some excellent scenes with his on-screen mother and daughter.
Knightley, however, doesn't really make the grade; her performance is a bit too over the top and we've seen it from her a dozen times before. If I never see Knightley cry and become hysterical again I'll be a happy girl. Winslet's talents are simply under-utilised.
It won't be for everyone, but it was for me, flaws and all. I guess I found it's collateral beauty (sorry, I couldn't resist).
Check out our interviews with the film's stars Will Smith, Helen Mirren, Edward Norton, Naomie Harris and Jacob Latimore, and director David Frankel here:
We need your consent to load this rte-player contentWe use rte-player to manage extra content that can set cookies on your device and collect data about your activity. Please review their details and accept them to load the content.Manage Preferences
We need your consent to load this rte-player contentWe use rte-player to manage extra content that can set cookies on your device and collect data about your activity. Please review their details and accept them to load the content.Manage Preferences
We need your consent to load this rte-player contentWe use rte-player to manage extra content that can set cookies on your device and collect data about your activity. Please review their details and accept them to load the content.Manage Preferences
We need your consent to load this rte-player contentWe use rte-player to manage extra content that can set cookies on your device and collect data about your activity. Please review their details and accept them to load the content.Manage Preferences
We need your consent to load this rte-player contentWe use rte-player to manage extra content that can set cookies on your device and collect data about your activity. Please review their details and accept them to load the content.Manage Preferences