Miles Teller turns in another superb performance in this fast-talkin' true life boxing movie. It's a real bruiser
After putting himself through a profound beating - both psychological and physical - in Whiplash, Miles Teller is back for more in this down but not out boxing movie. It's based on the story of World Champion Boxer, Rhode Island macho man Vinny "the Pazmanian Devil" Pazienza, a star of the ring who was left with severe spinal injuries in a car accident just as his career was truly taking off.
He fought off doctors' orders, the begging of his family, and the grinding logic of medical science to get back up and fight again. It is the ultimate boxing comeback movie and Teller is never less than compelling in the lead role.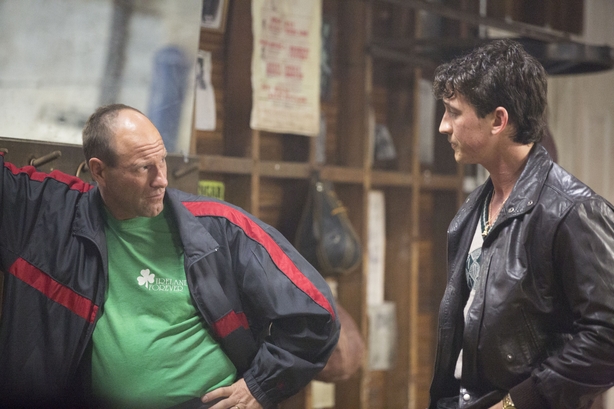 Eckhart is near unrecognisible as Vinny's drunkard trainer Kevin Rooney
Vinny Paz is a man's man. He slugs it out in the gym and the ring and spends his spare time drinking in strip bars or in gambling joints. He has a thing for fast cars and fast women. In the role, Teller is given superb support by both Ciaran Hinds and Aaron Eckhart, who are both near unrecognisable as Vinny's wise guy father and the young boxer's drunkard trainer.
After that fateful car crash, Rhode Island's main contender is strapped into a halo neckbrace, truss up like an exo-man in a scary looking frame of scaffolding and pins that render him as helpless as a newborn. It's here that Ben Younger's film is at its very best. Paz rescues himself from depression with believable scenes that never over-dramatise or spare that East Coast black humour.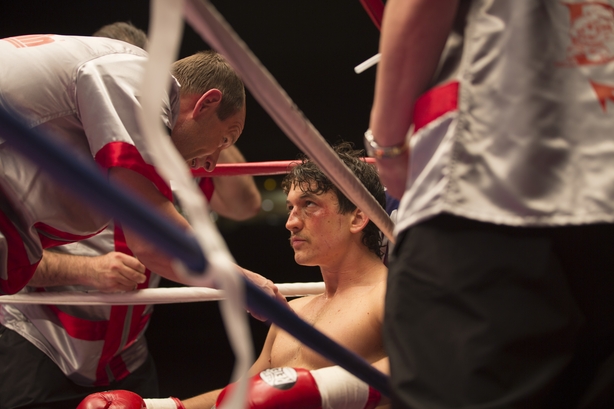 Teller: Down but not out
This is Younger's first film in eleven years and if anything, his time away from the camera seems to have sharpened his eye. This is dirty and very real looking (early '90s detail is here in all its stonewashed, Reebok crappiness). Like Whiplash before it, Bleed For It has a similar sense of edge-of-your-seat anxiety that at any moment something could go terribly, terribly wrong. And tension is not something you'd normally associate with a boxing movie. The ring scenes hit pretty hard too.
Making her debut as a film composer, the great Julia Holter creates an austere soundtrack of ambient atmospherics that by turns feels like a full frontal attack or the inside of your head after a left hook out of nowhere.
We need your consent to load this YouTube contentWe use YouTube to manage extra content that can set cookies on your device and collect data about your activity. Please review their details and accept them to load the content.Manage Preferences
Teller has been busy of late appearing in fluff like Fantastic Four, Get a Job and two films from the Divergent franchise so it is very good indeed to see him back fighting fit in what is his finest role since his lascerating turn in Whiplash.
It's a bruiser alright and whether you're already familiar with this remarkable sporting fable turned fact or not, Bleed For This delivers a real knockout emotional blow.
Alan Corr @corralan