Sully is a beautifully captured tale of bravery, human spirit and is a poignant reflection on how one man can restore some of your faith in humanity. It's exactly the kind of movie America needs right now.
In the safe hands of director Clint Eastwood, the true-life drama of Capt. Chesley 'Sully' Sullenberger's emergency landing on the Hudson River in 2009 manages to capture the vigour and resonance of an ordinary man plunged into extraordinary circumstances.
There were 208 seconds between the fateful moment US Airways Flight 1549 sucked geese into its engines at 2,818 ft above LaGuardia Airport to the moment when Sully (played by Tom Hanks) skillfully glided the craft down onto the Hudson on a bitter January afternoon.
Sully's deft manoeuvring of the Airbus A320, which was assisted by First Officer Jeff Skiles (Aaron Eckhart), saved the lives of all 155 souls (150 passengers and 5 crew), an amazing feat that quickly came to be known as 'The Miracle on the Hudson'.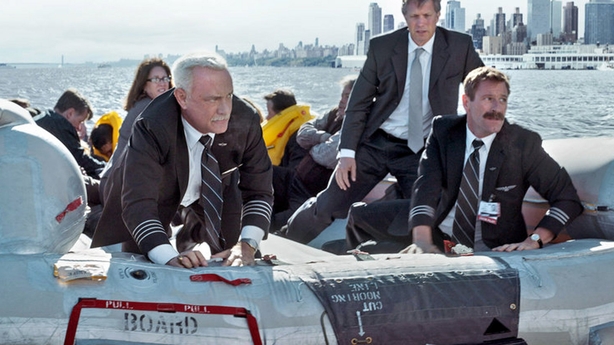 With his newfound fame, came scrutiny from the NTSB, a federal crash committee who were calling on Sully to account for his actions.
Scenes of the subsequent inquiry, which lasted for 15 months, are as arresting as those showing the suspenseful landing, as Sully and his co-pilot struggle to come to terms with the aftermath of the incident while battling post-traumatic stress disorder (PTSD).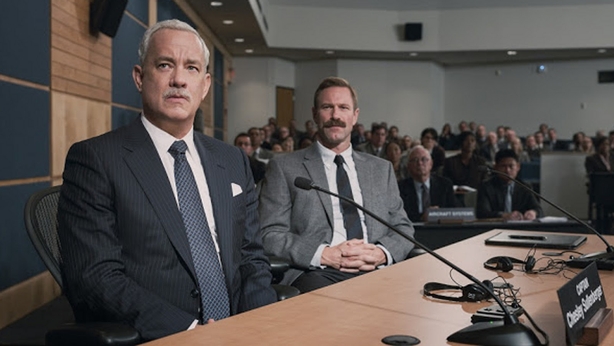 Eastwood's compelling psychological drama succeeds because of his no-frills approach. The events portrayed in Sully aren't overwrought but well-crafted and tightly constructed. Much of the actual cockpit conversation is shared in the film, which in itself demands the audience's respect.
Todd Komarnicki's (Perfect Stranger) screenplay artfully navigates a minefield of inherent clichés it could have fallen into.
The script doesn't rely on the crash scene to keep the story in the air instead we are offered multiple viewpoints.
We get into the mindset of Sully and his co-pilot as they weigh up their options. We are offered a glimpse of the air traffic controllers as they come to terms with what is about to happen. We see the distress and glimmer of hope painted on the faces of the passengers and crew. There is also fitting time spent acknowledging how the NYPD and SCUBA Air/Sea Rescue Unit who saved the passengers from hypothermia in the freezing water of the Hudson River.
When the film does flash back to the crash, you will feel like you are panicking right along with everyone on board and crossing your fingers for the best possible outcome.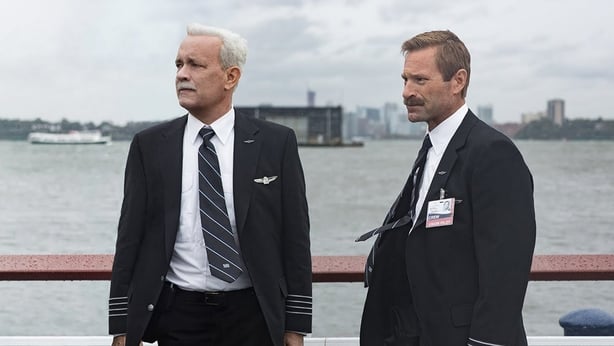 Sully describes himself as "just a man who was doing his job" and in true Hanks fashion he allows us to take in every moment of his character's journey through fresh, impassioned eyes. He is his usual relentlessly appealing and luminous self and should find himself in contention for another Oscar nomination.
Eckart offers terrific support as the cool, calm and equally competent co-pilot who sticks by Sully's side and adds a sense of relief during the more tense scenes.
When asked during one of the final hearings if he would have done anything differently during the incident on that freezing January afternoon, he says with a glint in his eye, "Yes, I would've done it in July".
Sully is spectacularly and movingly human and a worthy tribute to an ultra-modest hero.
Laura Delaney