A Geordie carpenter faces a bureaucratic nightmare when he must resign from his job due to ill-health in Ken Loach's Palme d'Or-winning I, Daniel Blake. However, his friendship with a young mother-of-two gives him a new purpose in life.
Following a heart attack, Dan (Dave Johns), a carpenter in his late fifties, has been told to take a rest by his consultant. However, he is not entitled to sickness benefit, as another 'health care professional' decides his health is in fact adequately good to allow him work. Dan is in a quandary, on the one hand unable to claim state assistance unless he proves he is looking for a job, on the other unable to take up a job under doctor's orders.
Director Ken Loach has apparently found a kink in the system in Dan's quandary, but one can only wonder how close to the reality of the British social welfare system such a turn of events might prove to be. In any case, Dan's Catch 22 situation is intended to show the lack of logic in bureaucratic procedures.
Loach's mission is not only to show a dysfunctional system but also to depict the lack of humanity in how people, he appears to indicate, are treated by employees at Job Centres. (We have to take his word on it, in other words - personally I have my doubts.)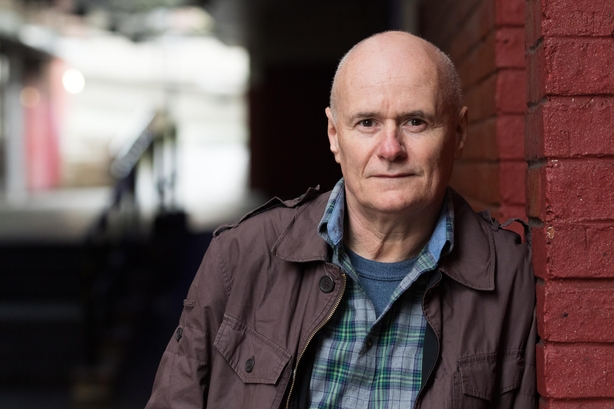 During a visit to his particular Job Centre, Dan raises his voice to remonstrate on behalf of Katie (Hayley Squires) a mother-of- two. Katie has been called to task for arriving late for her appointment at the job centre, lateness due to unfamiliarity with the city. Ultimately, she too lands in state benefit limbo.
A friendship quickly develops as Dan helps the young mother settle into her small flat, fixing locks, devising ways of conserving heat in the Newcastle winter. He is a warm and encouraging father figure, at ease with fatherhood though he has no children himself and his wife Molly is deceased. Dan recalls his late wife's generous heart and volatile moods in a touching scene with Katie, one of the most moving segments in Paul Laverty's script.
Loach's fine film, Raining Stones, also saw one man battling against the system to make his daughter feel self-respect on the day of her first communion. Similarly, Dan wants to build self-respect and self-confidence in Katie as he reminds her about getting back to the studies she has mentioned and an Open University degree. 
I Daniel, Blake is a deeply humane film but I would quibble with what passes for Loach's humour - it seems grafted on after the serious bits have been dreamed up and gotten out of the way. Indeed it is the kind of stagy humour which a director who wants to control the injection of humour into his film might allow. That never works.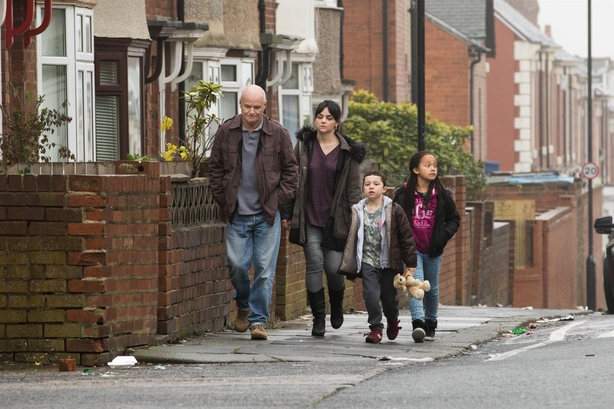 Ditto for the forced goodwill.  The crowd who cheer on Blake when he makes a dramatic statement in the street? Well, one can only repeat those immortal words, `that would never happen'. Those passersby - and that includes the hen party - would regard Dan merely as a pathetic nutter and they would certainly not stop to applaud.
I, Daniel Blake won the Palme d'Or in May at Cannes, on which occasion the dialogue, with its strong Geordie accents was subtitled in both French and English for the Cannes audience.
We need your consent to load this YouTube contentWe use YouTube to manage extra content that can set cookies on your device and collect data about your activity. Please review their details and accept them to load the content.Manage Preferences
However, I, Daniel Blake simply does not have the narrative conviction or narrative coherence of L'Enfant,  the profoundly moving film about a couple battling Belgian bureauracy to hold on to their child which won the 2005 Palme d'Or.
L'Enfant is perhaps the seamless story which I, Daniel Blake perhaps does not want to be in the end, being a different kind of film entirely, more interested in polemic, state-shaming and broad-stroke censure.
The magic of Loach's films, patchy though it is, is bound up with the exceptional performances he draws from his lead actors. It also relates to those impressive surges of faith he can get us to feel about the ordinary man or woman in the street. Still, a decent film.