The Siege of Jadotville is a superbly crafted true story about incredible feats of bravery when faced with the unimaginable.
Richie Smyth's eye-­opening debut feature thrillingly depicts the remarkable story of 150 inexperienced Irish peacekeeping troops, who were posted to the Republic of the Congo in 1961.
With both sides of the Cold War vying for control of the mineral­-rich area (minerals in the area included uranium used by the Americans in the Hiroshima and Nagasaki bombings), the Irish contingent proudly donned their blue hats to protect Belgian colonists and locals from Katangan forces. 
With inadequate weaponry and supplies, the troops fought an opposing force estimated to number 3,000. The enemy consisted of indigenous tribesmen along with Belgian and French mercenaries, who had WWII experience and sophisticated weaponry. 
Despite their great bravery and military success (there were no Irish fatalities) the UN and the Irish Army did not treat Commandant Pat Quinlan (Jamie Dornan) and his noble Irish battalion with any honour on their return. The entire incident was swept under the carpet and the troops were regarded as cowards for surrendering six days into the mission.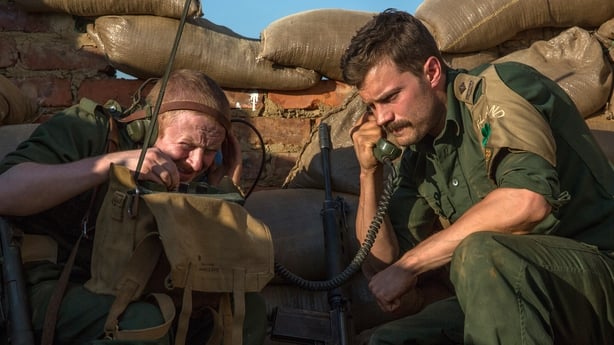 First-time filmmaker Smyth, a well-known music director (U2, Bon Jovi) conveys the gut-wrenching battle scenes with ferocity and feeling and creates a superbly crafted drama that seamlessly balances the inhumanity of war with the humanity of its heroes.
Kevin Brodbin's screenplay carries the viewer along in a torrent of emotion as it explores the shocking complications of the Irish soldiers' forgotten battle. The tight pacing creates tension long before any bullets fly and a sense of immediacy permeates every scene as calls for UN backup go unanswered.
The movie doesn't seek to probe or examine the powers involved, which raises hard questions about whether the Irish troops were just a pawn on a chessboard. But what The Siege of Jadotville lacks in clarity it makes up for with passion and emotional impact.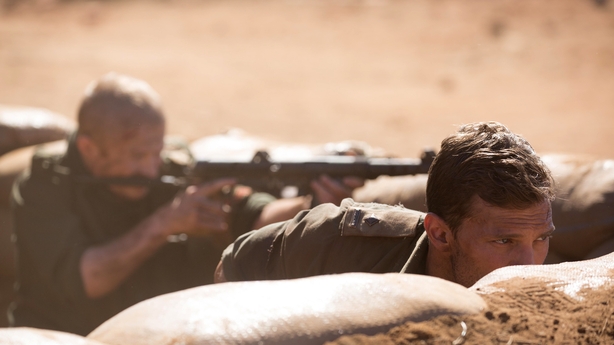 Dornan is utterly compelling in his role as Commandant Pat Quinlan. The cast also deserve the utmost praise for making their roles feel authentic and packing just enough light humour into the mix. At the height of the siege, Quinlan declares, "We will fight to the last man - could do with some whiskey."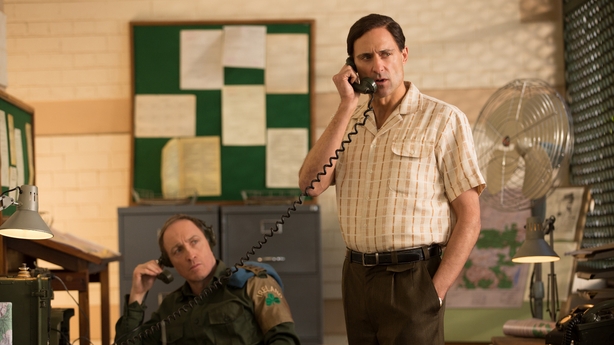 Mark Strong puts in a decent performance as Conor Cruise O'Brien - the Irish diplomat - who is depicted as out of his depth. But at times the English actor's dodgy accent and questionable wig detract from the film's nail-biting scenes.
The Siege of Jadotville is a fitting tribute to the extraordinary courage and heroism shown by the 35th Battalion 'A' Company, and for that and many reasons beside, the movie deserves a salute. 
Laura Delaney
We need your consent to load this YouTube contentWe use YouTube to manage extra content that can set cookies on your device and collect data about your activity. Please review their details and accept them to load the content.Manage Preferences