For some of us, summer 2016 has only ever been about one movie - and it has been quite the wait. After nine years, plenty of will-they-won't-they? along the way and an avalanche of story material to draw from, Matt Damon and director Paul Greengrass bring author Robert Ludlum's hero Jason Bourne back to an even more messed up world. So much has changed on screen and off since he's been away that Jason Bourne really could have gone anywhere. That more risks weren't taken with the story is the biggest disappointment here, but in terms of action, energy and pacing, you get more than your money's worth.

The film opens with a cyber attack on CIA headquarters and the dire warning that the fallout "could be worse than Snowden" As the suits and their soldiers go on the hunt, a bulked-up-but-hollowed-out Bourne is way off the grid on the Greek-Albanian border, earning a 'living' as a bare-knuckle fighter. It's not long before he and old paymasters are playing cat and mouse on the streets of Athens.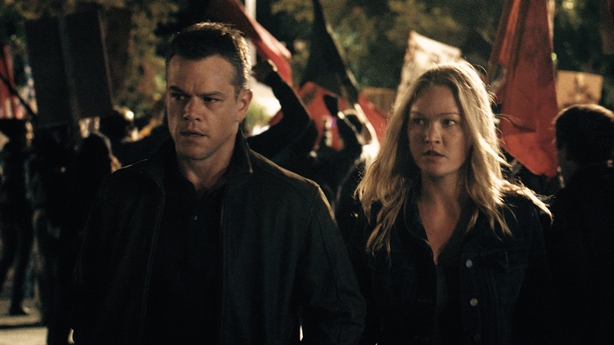 This is where the thriller really gets going with a set-piece that ranks as the franchise's finest to date - a stunning combination of social unrest, speed and snipers. By the end of it you're breathless and all the wiser as to why Bourne is getting back in the game. What follows is his quest to settle scores, and sort out the past once and for all.

A three-in-a-row binge of Damon's previous outings as the "malfunctioning $30m weapon" before sitting down to watch Jason Bourne confirmed that it's better than the first adventure, 2002's The Bourne Identity; but not quite as good as 2004's ...Supremacy or 2007's ...Ultimatum. And It's familiarity that lets things down, not in terms of personnel (Damon aside, only Julia Stiles returns) or punch-ups, but plot.

The treads on the whole Treadstone thing we've seen in the other movies are looking a bit worn now, and it would've been better to throw Bourne into some new set-up, especially with a supporting cast as strong as Alicia Vikander (the boffin), Tommy Lee Jones (the boss) and Vincent Cassel (the badass). The fact that Bourne also ends up back in Berlin and London doesn't help matters, either. Why not longer in Greece?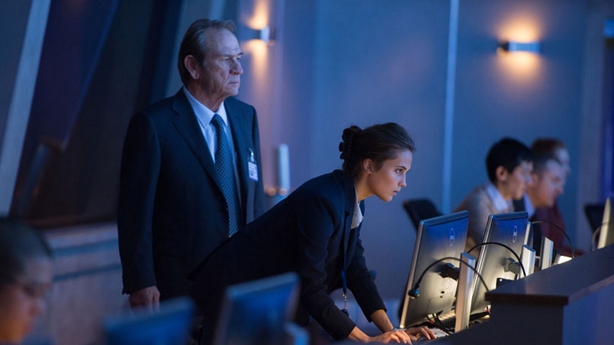 Tommy Lee Jones and Alicia Vikander
Director Greengrass charges through countries and calamities like its his first time in the job, and in terms of timing a trip to the toilet this really is a case of what you have you hold - all the way to the end. That finale is a bit too Fast and Furious, while the Las Vegas location doesn't lend itself to being a Ludlum locale. Still, by that stage more than enough has been done to justify another sequel.

For that film, a rethink is mission critical. Bond aside, back in 2007 Bourne had it pretty much his own way. Since then Taken, Jack Reacher, The Guest, The Equalizer, Homeland and The Anericans, to name but a few, have all put it up to him in different ways. This year's Eye in the Sky has also set a new standard in terms of tech tension. It would be awful if a hero who shook things up so much ended up looking like yesterday's man.

Right now, he's still bulletproof at the box office - but Bourne's always needs to be two steps ahead of everyone.

Harry Guerin
We need your consent to load this YouTube contentWe use YouTube to manage extra content that can set cookies on your device and collect data about your activity. Please review their details and accept them to load the content.Manage Preferences