Sony Pictures didn't exactly cover itself in gaming glory with last summer's arcade-inspired adventure Pixels - a film so short on magic that not even the presence of Game of Thrones' Peter Dinklage could save it. Nearly a year on, however, the studio has got its joy shtick just right with this snarky-yet-sweet spin-off from the best-selling squawk-em-up - ironically, Dinklage is even part of the voice cast.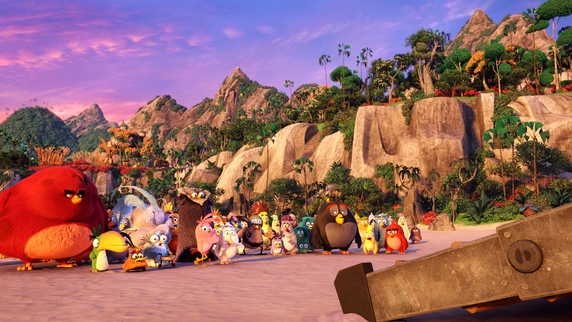 Meet the gang
The plot finds explosive loner Red (Jason Sudeikis) sent to anger management classes after a particularly bad day at work. While determined to keep himself to himself, he ends up with wingmen Chuck (Josh Gad) and Bomb (Danny McBride), another two misfits who can't just let it be(ak). Soon, Red discovers that his temper could, in fact, be an asset when a mob of pigs arrive in a paddle steamer on the shores of his island home. What they're selling just doesn't fly with Red...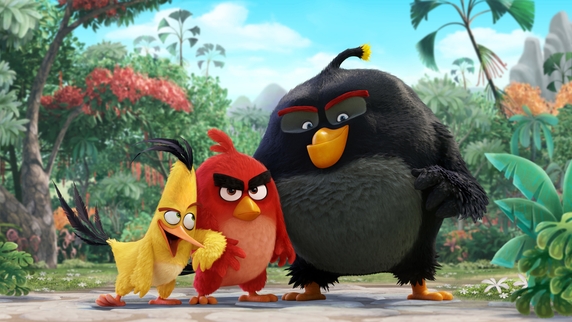 Chuck, Red and Bomb
The plot isn't exactly complex but Irish co-director Fergal Reilly's assertion that his movie has as much for adults as kids proves bang on. With a script from The Simpsons and The Office scribe Jon Vitti, Angry Birds is - really sorry about this one - a hoot. There are plenty of visual gags, cool one-liners and even the worst day/week/year at the office will be made better by the cuddliness of the characters. Fittingly, the madcap meter really does go into the red as the caper progresses with loads of chances for cortisol catharsis along the way. And get this: the action sequences are actually more entertaining than Batman v Superman: Dawn of Justice.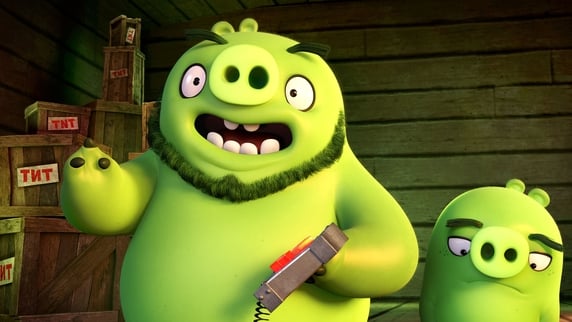 The pigs have a plan...
Here's hoping the birds come back this way in a few summers' time.
Harry Guerin