One of the saddest cinematic trends of recent years has been the - for want of a better word - vanilla-isation of movies - where almost everything now falls into the 12-15A bracket and what's onscreen is as safe as those certs decree. Didn't there seem to be a lot more tough stuff back in the day?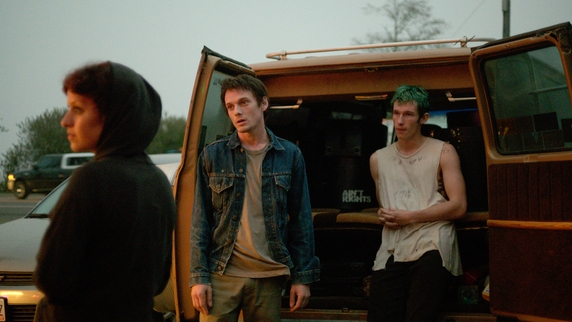 Get in the van - life on the road for The Ain't Rights
If you think the same way, then Green Room will have you wiping many a tear from your eye - when you're not gripping the arm rest or buzz-sawing your nails down to the quick. It has been given a 16s cert here, but if ever a new release has felt like an 18s outing it's writer-director Jeremy Saulnier's vision of hell in the Pacific Northwest. Anyone who contends that genre movies just aren't gritty enough these days will be filling their (jack) boots here, and probably coming back for seconds.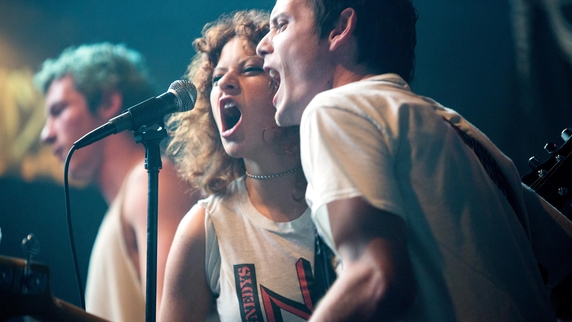 The Ain't Rights in action
Our heroes are The Ain't Rights, fierce exponents of the hand-to-mouth punk rock tradition who are trying to make their way back East by playing any gig that comes their way - and siphoning fuel from any vehicle en route. When the latest date turns into a diner-based disaster, the 'promoter' says he can hook them up with an afternoon show in a backwoods club. The money sounds good, but there's a very big catch: the crowd will be white supremacist skinheads.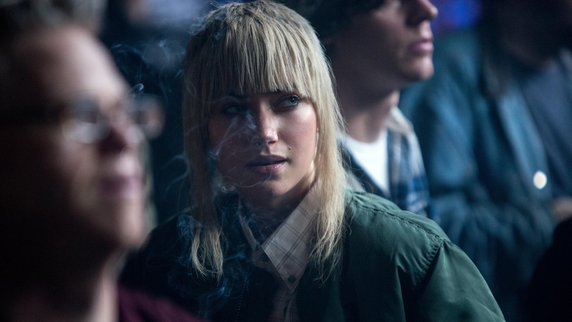 The definition of the wrong crowd
Director Saulnier made 2013's super revenge thriller Blue Ruin and quality control and button-pushing are as rigidly enforced here. Green Room is very nasty, but it's also a beautiful testament to the idealism and bravery of youth and a reminder to anyone in life to go down swinging. If your own misspent youth involved watching Assault on Precinct 13 or Night of the Living Dead on a loop, then you'll feel 16 again throughout. Revel in the magic of not knowing what's going to happen next.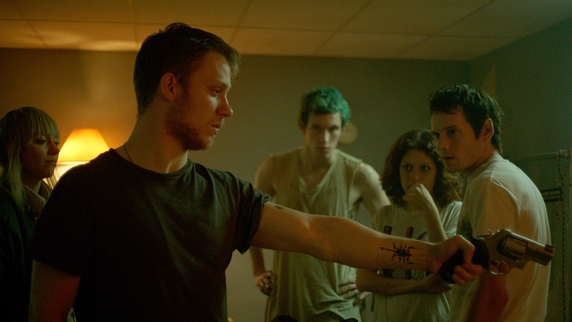 Reminds you of how tension free most movies are these days
Powerhouse perfection? Not quite. The one disappointment here is that having pulled a casting masterstroke by getting Patrick Stewart to completely demolish our image of him as either Captain Picard or Professor Xavier, Saulnier's film needed more scenes with the acting great. Hopefully there will be treasures galore on the DVD.
Fists up, knives out and guns cocked - one of the films of 2016.
Harry Guerin