Whatever about life being like a box of chocolates it's certainly true of director Stephen Frears' films - everything from Dangerous Liaisons to The Snapper and on to The Queen and Philomena. Now while Tamara Drewe (2010) and Lay the Favourite (2012) were akin to those strawberry yokes you leave until you've eaten everything else, Florence Foster Jenkins is of 'caramel barrels' quality.   
The film tells the true story of a New York heiress (Meryl Streep) with a remarkable gift for self-delusion who staged and starred in concerts for her pals despite having a very strained relationship with being in tune. She was egged on and enabled by husband St Clair Byfield (Hugh Grant), an actor who wasn't exactly a powerhouse performer himself. Director Frears drops in on their relationship just as a new accompanist, Cosme McMoon (The Big Bang Theory's Simon Helberg), is about to be hired - and right before Florence gets notions about headlining Carnegie Hall.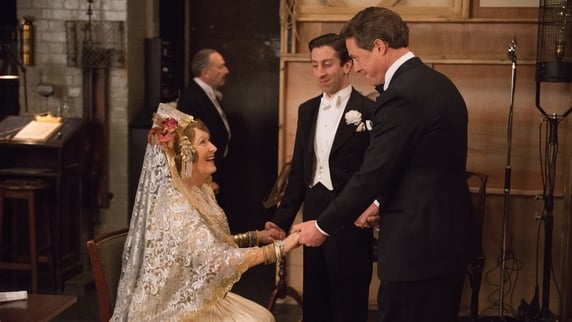 Three's a charm
So far, three male performances in 2016 have really stood out as being contenders for next year's Oscars: Don Cheadle in Miles Ahead, Ralph Fiennes in A Bigger Splash and John Goodman in 10 Cloverfield Lane. They need to make room for Grant now, because his work here deserves to be on a shortlist and sees him transition to the 'man of a certain age' role effortlessly. There are learned dissertations just waiting to be written on a crap actor who thinks he's good being played by a good actor who doesn't rate his own talents half enough. Man's still got the moves, too.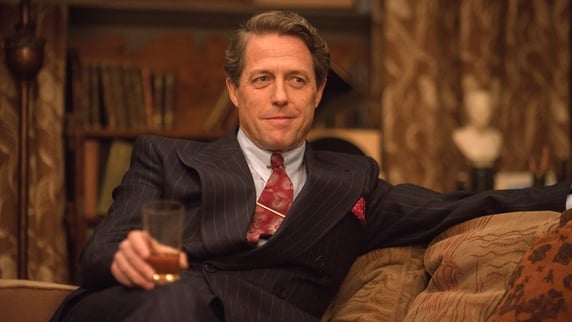 You'll find some of Grant's best work here
Streep is, as ever, flawless - to sing as bizarrely as this you have to know how to sing well in the first place - and her chemistry with Grant is moreish in the extreme. You start off as contemptuous of Florence as the reviewer from the New York Times, but even the well-heeled can be underdogs and through the mixture of comedy and poignancy it's not long before you too are sticking two fingers at the onscreen naysayers. Lovely work, also, by Simon Helberg, who makes you forget about his career-defining role as Howard in The Big Bang Theory and shows himself to be one mighty piano player. Unlike some of the characters and hangers-on here, there really is no end to the man's talent.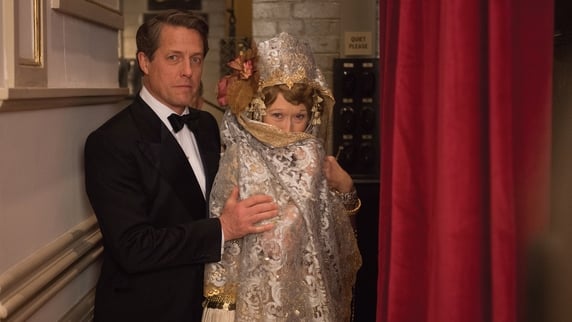 They deserve an encore
"Ours is a very happy world," muses Grant in one of a number of lovely scenes. A film all about people fooling themselves may convince you of the same for its duration. 
Harry Guerin