Louder than Bombs is teetering on the edge of greatness but it has a ways to go yet. The film is led manfully - and woman-fully - to that edge by Gabriel Byrne as Gene the embattled father and one-time actor and Isabelle Huppert as Isabelle, the mother and war photographer of the piece.
Both these veteran actors do their best with material that is, for much of the time, impressively woven, but also at times patchily pretentious. However, Trier is a bold experimenter with flashback and what we call around here 'interesting camera angle art.' Along with that, he infuses as much eccentricity as possible into his lead character, the tormented young adolescent Conrad (Devin Druid) whose parents are played by Huppert and Byrne.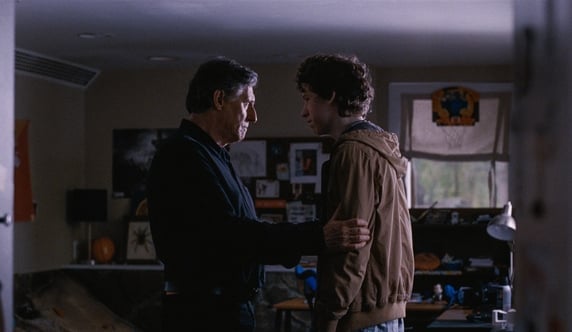 The introverted Conrad has been driven kind of daft, we are led to believe, by his mother's death in a car crash. Indeed the story begins with her fatal accident while driving alone, which in itself gives rise to some speculation. She had spent years braving war zones in search of powerful images, while trying to hold it together back home as wife to Byrne's character Gene and mother to Conrad and his elder brother Jonah (Jesse Eisenberg).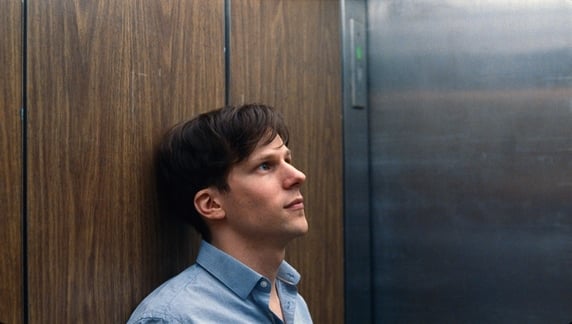 A first-time father himself, with a partner and infant to care for, Jonah still finds time to travel home to help dad sort out Isabelle's catalogue of left-over prints for a forthcoming exhibition. Meanwhile Richard, Isabelle's one-time journalist colleague at the New York Times is contemplating a major piece to accompany the retrospective on the work of the deceased photographer.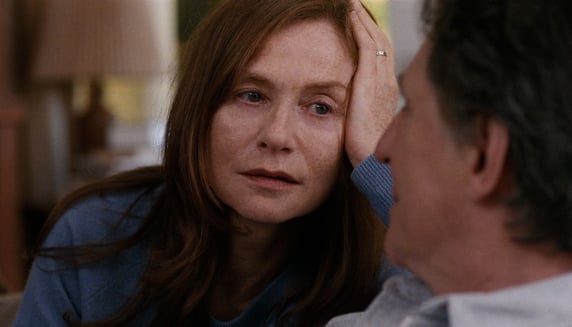 Byrne is brilliant as the caring father trying desperately to relate to his tormented son, following him in the streets, while unwisely embarking on a relationship with his son's teacher. Jonah seems the resilient responsible older brother type, but he begins to come apart also as the three males try to get on without wife and mother. There is one great extended shot which focuses in total silence on Huppert's expressive face, just like Trier's fellow Scandinavian Ingmar Bergman might have held the camera on Liv Ullmann 40 years ago. When this occurs, it is the power of the face telling the dialogue to hold fire - we have no choice but to contemplate what the expression may be trying say.
In sum, what we have is an impressive indie movie with shades of early Hal Hartley about this particular spin of the dysfunctional Americana genre from the young Norwegian director. In short, a film that is worth seeing, despite a certain uneven quality.
Paddy Kehoe
Louder than Bombs goes on General Release from April 22