Our Little Sister is such a touching, engaging human story that it may well invite the curse of the Hollywood remake. So while there is still time, go see the original - adapted from Yoshida Akimi's best-selling graphic novel Umimachi Diary - is a curiously heart-warming film despite its vein of ongoing domestic tension.
A modest house in a quiet corner of the seaside city of Kamakura in Japan becomes the stage for scenes of affection - and some acrimony - between three sisters, as the past comes to haunt.
The story begins as Sachi (Haruka Ayase), Chika (Kaho) and Yoshino (Masami Nagasawa) attend the funeral of their father. There they meet Suzu (Suzu Hirose), the 14-year-old girl he fathered with another woman. She is the Little Sister of the title, whom the older girls decide to take home, believing that her somewhat histrionic stepmother is not up to the job of rearing her.
So, father left home years ago, and the three girls endured further family fracture after mother subsequently left. Nowadays, all three girls hold down jobs cheerfully enough. Boyfriends – one of them a married man - come into play and there is too the allure of delicious food, either made at home or served in the local café.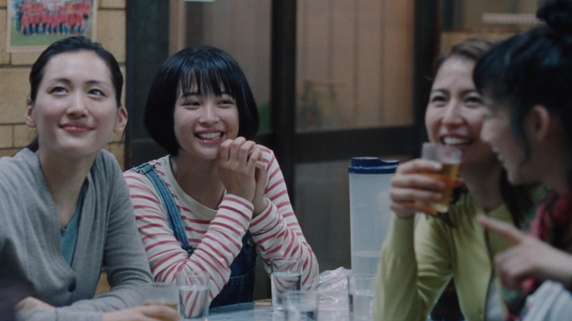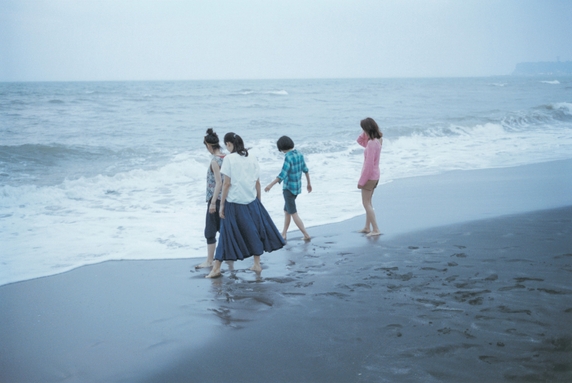 But when mother decides to return for her late mother's third anniversary, the girls are puzzled by her arrival as she had not attended on previous occasions. What will the visit betoken and what will be said? In sum the whole saga is not unlike a Maeve Binchy scenario which happens to be set in Japan, written, directed and edited by Hirokazu Koreeda (Like Father, Like Son, I Wish).
There is a wonderful sense of tradition continuing on through the generations despite the wiles and woes of human nature. Traditions such as the making of plum wine made from fruit gathered from the tree planted 55 years ago by the girls' grandmother when their own mother was born. Such continuity and custom, dependent upon the tranquil rhythm of the seasons, sweetly transcends the messy realities of marriage and inheritance. The four girls in Our Little Sister make an impressive ensemble as their inclusive spirit and positive outlook restore a kind of equilibrium to a troubled hearth. It must be one of the films of the year.
Paddy Kehoe