My Big Fat Greek Wedding 2 is unlikely to achieve the critical and financial success of its predecessor, which is currently the second-highest-earning romantic comedy in film history behind Pretty Woman. Impressively the first movie saw writer and cast member Nia Vardalos earning a nomination for Best Original Screenplay. If anything, this second instalment looks like a contender to top the 2016 Razzies.
The story picks up nearly two decades after Toula (Vardalos) and her easygoing vegetarian hubby Ian (Corbett) tied the knot. She's back working in the clan's Dancing Zorbas diner in Chicago and is still fretting about everyone in her life. If Toula isn't focusing on her eccentric parents Maria and Gus (Lainie Kazan and Michael Constantine), she's dealing with kooky Aunt Voula (Andrea Martin) or trying to reignite a spark in her marriage.
Then there is the issue of her fussing around her moody 17-year-old daughter Paris (Elena Kampouris), who wants to go to college far from home to be free of her smothering family.
While searching the family tree to see if he's a descendant of Alexander the Great, Gus realises he and Maria were never legally married and that for 50 years their marriage certificate has been invalid. Cue another kitschy, blow-out wedding.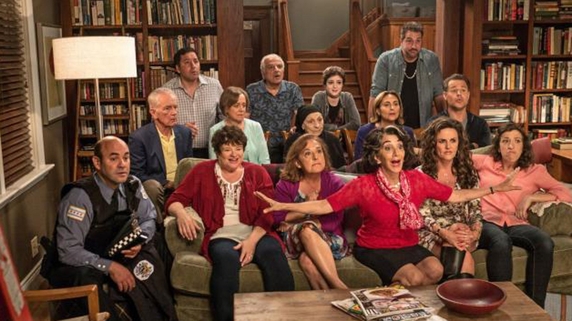 It's a family affair!
Just like the short-lived CBS spinoff of My Big Fat Greek Life, which lasted all of seven episodes in 2003, the sequel isn't one you want to save the date for. Vardalos rehashes the same script from fourteen years ago with most of the action revolving around faded relationships and culture clashes.
Of course, there is the adage to modern age technology with lame gags about how the Greek invented Facebook and FaceTime. Everything that was once charming and endearing about the script is now irritating and silly with Vardalos relying on the fondness of the characters to keep it afloat.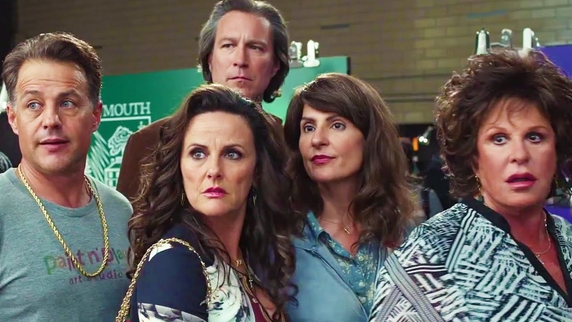 Newcomers Mark Margolis, as Gus' brother who journeys from Greece to attend the wedding and Rita Wilson (who once again serves as producer, along with hubby Tom Hanks) barely have enough screen time to warrant a credit at the end.
Vardalos still has a warm on-screen presence and viewers will find themselves rooting for her marriage to Corbett to work out. The real star of the show is the ever-silent Mana-Yiayia (Bess Meisler) who manages to provide some laughs without mumbling a single word.
They say weddings should be about 'something old, something borrowed and something new' - and when it comes to the first two, My Big Fat Greek Wedding wins hands down.
Laura Delaney