It's ten years give or take since bombs have exploded in the North of Ireland and a Truth Commission is announced on the steps of Stormont Castle by the female Prime Minister, resplendent in bright green. The man charged with heading the commission is Henry Stanfield, played by Roger Allam with Inspector Morse-like lugubriousness and gloom.
In the early days of his new job, Stanfield meets Maria (Simone Kirby), the sister of Connor Roche, who went missing 20 years previously in mysterious circumstances. Maria happens to be a work colleague of Stanfield's daughter Emma and both women are insistent that Stanfield prioritise the case of Connor Roche. To complicate things, matters are frosty between father and daughter - she accuses him of walking out on her mother when she was dying with cancer. There is now an opportunity of reconciliation with Emma, if he can solve the Roche case and get potential witnesses to name names in the Truth Commission.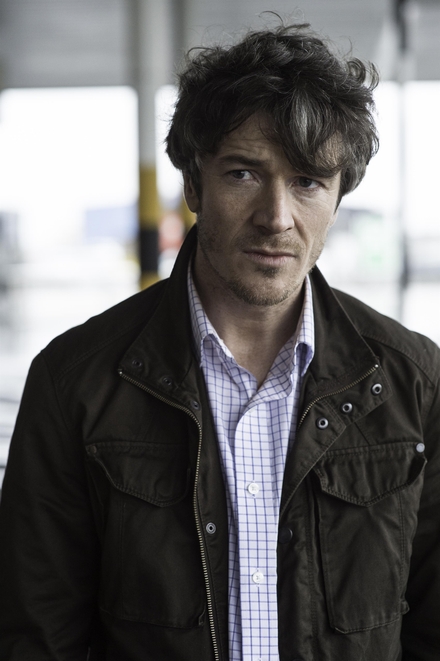 Barry Ward as Michael Madden
Eventually, the retired RUC Detective James Fenton (Ian McElhinney), who has direct involvement in the case is summoned before the Commission. At the same session, Michael Madden (Barry Ward) has returned reluctantly from Boston to give his account of Connor Roche's last moments. Are more senior men about to be shielded? Is activist-turned-politician Francie Gilroy (Sean McGinley) - now in from the cold as a key player in the Peace Process - in any way responsible for the disappearance of Connor Roche?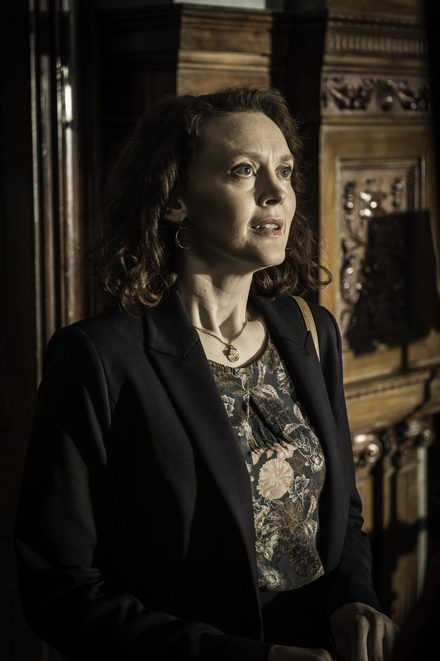 Simone Kirby as Maria, sister of the missing Connor Roche.
There are some features that jar in the narrative. Why would a newly-appointed Truth Commissioner request that a glass of champagne be sent to an unaccompanied young lady when they are both sitting apart in a plush lounge? The young lady turns out to be an escort girl working illegally in the country. Why, of a night, would Stanfield stand at the great picture window of his soulless apartment, glass of spirits in hand, contemplating the alluring nocturnal cityscape of Laganside Belfast? Would security considerations not have prevailed in both instances?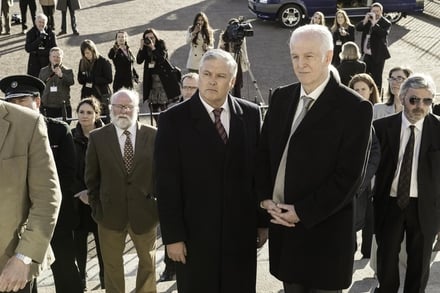 Johnny Rafferty (Conleth Hill) and Francie Gilroy (Seán McGinley) on the steps of Stormont Castle as the new Truth Commissioner is announced.
Those two caveats aside, The Truth Commissioner is a taut, engaging drama in the style of those Sunday night BBC or ITV dramas that tell a story decently, but do not leave you clamouring for more. Recks' 2008 film Eden was a near-masterpiece and drew outstanding performances from its two lead actors, Alice Walsh and Aidan Kelly. By contrast, The Truth Commissioner is a functional drama. Recks has a poetic, experimental soul, but it seems to your humble reviewer that there were no directorial challenges in this one.
Paddy Kehoe