How To Be Single is like watching Sex and the City's Carrie Bradshaw stumble into Copper Face Jacks after one too many Cosmos and bumping into the drunken dude from the Late Late Show Valentine's Special - it's awkward to watch but the result is comedy gold.
Like many of its rom-com predecessors trying to cash in on Cupid's birthday - (Valentine's Day (2012); He's Just Not That Into You (2009); How to Lose A Guy in Ten Days (2003) - Christian Ditter's dating romp reminds viewers that love is a losing game if you're taking cues from Hollywood.
Based on the book of the same name by Liz Tucillo (occasional episode writer for Sex and the City), How to Be Single follows a group of hapless and hopeless romantics who blindly try to navigate their way through New York's dating scene. And guess what? They all quickly learn that their relationship expectations are unrealistic and that Mr. Right comes with baggage (and lots of it).
Dakota Johnson plays the uptight and naive girl she played in Fifty Shades of Grey as college graduate Alice, who splits with her college boyfriend to "figure herself out". Welcoming Alice into singledom with open arms is the movie's saving grace Rebel Wilson, who keeps the movie afloat with her boundary-breaking gags and random theories about sex.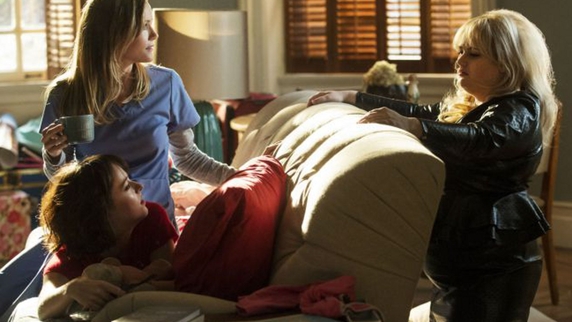 A sub-plot with Alison Brie, a woman who plugs data from dating websites into algorithms and spreadsheets on the hunt for the perfect man is too try hard - but the adage to modern dating and the shenanigans that go with it will surely make Tinder users giggle.
Ironically, the best story is the romance between Johnson's doctor sister (Mann), a doctor who prefers a sperm donor to dating, and an easy-on-the-eye receptionist who is at least ten years her junior (Carol's Jake Lacy).
The multiple narrative set-up is easy to follow and all of the characters are likeable, with each of them bringing something to the table, but the film is at its best when it focuses on Johnson and Wilson's instant BFFs and their whacky adventures.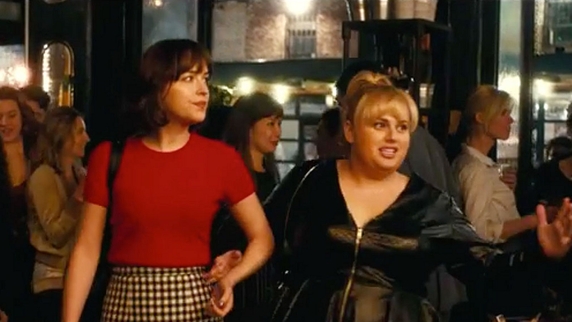 As the one-night stands and chance liaisons unfold, the movie tries its best to remain funny and endearing but ends up painting women as desperate idiots and men as detached womanisers.
Co-screenwriters Abby Kohn and Marc Silverstein's script tries to take a bold stand in favour of women not allowing themselves to be defined by their partners but the message comes across as being patronising, and mildly offensive.
Despite the movie's catchy title, How to Be Single doesn't succeed in its mission to add a new lease of life to the rom-com formula, but when taken with a pinch of salt (or tequila), it has just enough laughs to warrant a right swipe.
Laura Delaney