Keri Russell has said that she loved filming in Wicklow for bad taste comedy Cocaine Bear, the new movie about a giant black apex predator who goes on the rampage after ingesting industrial amounts of drugs.
The film, which is in Irish cinemas this Friday, was mostly shot in Ireland with Avoca and Powerscourt standing in for southern US states, and it tells the (mostly) true story of how a drug smuggling operation went badly wrong in 1985.
The interview below contains clips suitable for a mature audience.
We need your consent to load this comcast-player contentWe use comcast-player to manage extra content that can set cookies on your device and collect data about your activity. Please review their details and accept them to load the content.Manage Preferences
Keri plays Sari, a nurse who is desperately trying to find her young daughter in the woods as the bear becomes increasingly irate as it forages and finds the lost drugs.
Review: Savage Yogi goes yoyo in Cocaine Bear
She says that filming in Wicklow was a real treat. Speaking to RTÉ Entertainment she said: "It was amazing because at that time Ireland's Covid numbers were really low.
"The forests we shot in Wicklow matched the southern states pretty well. We stayed in Dalkey during filming, and we swam in the sea every day, so it was a really gentle way to come out of Covid."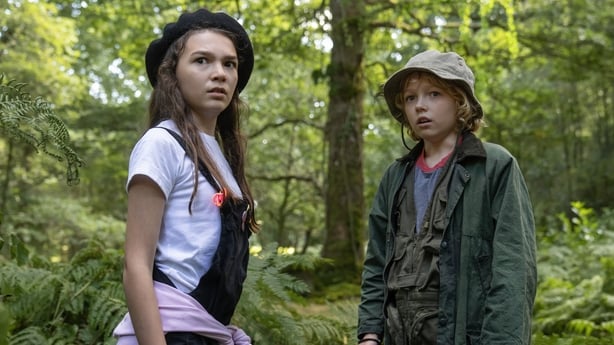 The film was directed by Elizabeth Banks and also stars the late Ray Liotta as a ruthless drugs kingpin trying to recoup his losses and O'Shea Jackson Jnr and Alden Ehrenreich as his bumbling henchmen.
Asked if she said yes to the movie as soon as she heard the elevator pitch, Keri said: "Yes! Why wouldn't you? There is no other response. The fact that they kept that title alone is worth doing the movie.
"Me and Elizabeth Banks were in a conversation about a totally different movie, and she called me the next day and said, 'Hey, I'm directing this crazy thing, do you want to read the script?' and I was like yeah!!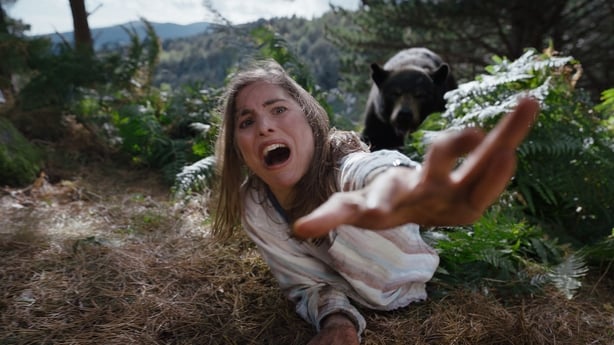 "It was the height of Covid and all the insanity that was going on and this felt like the only movie to make at that time."
A good project to work on coming out of hibernation so.
Cocaine Bear also leaves a bittersweet aftertaste because it is also Ray Liotta's last completed movie. "He was such an incredible actor and such a cool guy," Keri says. "He really was... and he was great on set - in it and up for it. He was a really great sensitive guy."
Cocaine Bear may be a funny flick about a huge black bear off its head on serious drugs, but it is also about love and friendship.
However, the gore is full-on. This is a celebration of gleeful bad taste.
"Hahaha. Yes! Turned up to 11. It's just going for it!" laughs Keri. "The gore is full-on but that was Elizabeth Banks' pitch to the studio. She said she loves those movies, she wanted it to be gory, over-the-top craziness. This is a wild ride."
Alan Corr @CorrAlan2
Cocaine Bear, rated 18, is in cinemas this Friday