Pupils from O'Connell Secondary School on Richmond Street North in Dublin have hailed actor Barry Keoghan as 'inspirational' following his BAFTA win on Sunday night.
"For the kids that are dreaming to be something from the area I come from."
That was how Barry Keoghan finished his acceptance speech at the BAFTAs on Sunday night. He picked up the Best Supporting Actor prize for his role in The Banshees of Inisherin.
We need your consent to load this rte-player contentWe use rte-player to manage extra content that can set cookies on your device and collect data about your activity. Please review their details and accept them to load the content.Manage Preferences
In the area he comes from - Dublin's north inner city - the community is celebrating the success of one of their own.
"You could see from an early stage he was going to be something that he wanted to be," says Conor Flood, who taught Keoghan at O'Connell Secondary School on Richmond Street North.
"As a student, the first thing that you think about is the fact that he had an enormous smile on his face. A very, very positive kid and he's a very positive adult."
Flood has watched his former pupil's trajectory from the school plays to major awards.
"There's lots of kids that you teach that have that same energy and same positivity, but not all of them would have that sort of direction.
"And from day one, Barry would have been had that sort of focus on what it was that he wanted to do."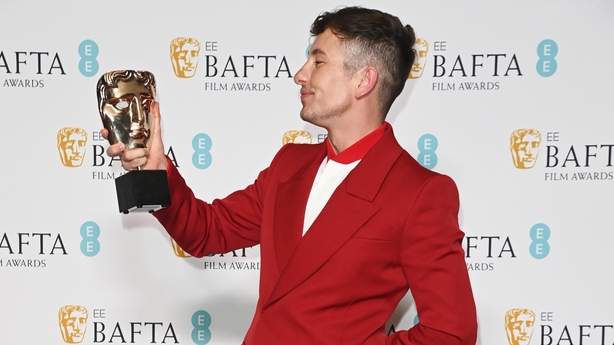 Flood says Keoghan and his family are part of the fabric of the local community, and it's important for local teenagers to see someone like themselves succeed.
Darragh Flynn Kenny, a pupil at O'Connell Secondary, says it's an inspiration.
"He's just a normal young fella from around the area, and just to be able to say he comes from the same place as me, he did the same things as me growing up, and he is where he is.
"Even if it's acting or football, or whatever, it's like it gives you that bit of drive to push on say, he did it so it's achievable."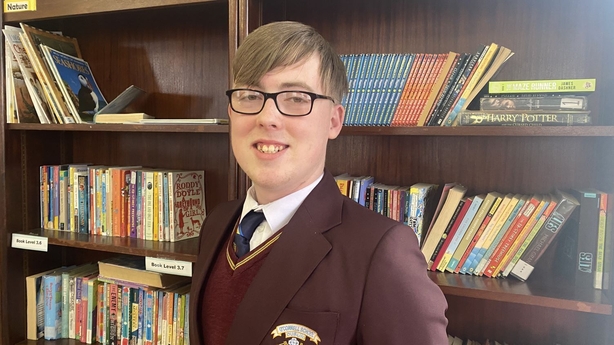 Kelvin Williams is also a pupil at O'Connell. "People just kind of look at areas like this and don't really give it much thought. He went out from here, it gives us a bit of pride and maybe we can be exactly like him or even better."
O'Connell pupil James Johnson says Keoghan's success has changed how he thinks about his own future. "I feel like I can get ahead to anywhere I want to go. I can be successful and I can follow my dreams."
Tadgh O'Driscoll, also a pupil, describes Keoghan as "absolutely amazing".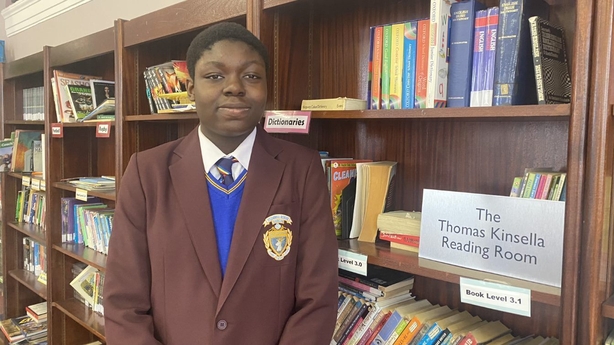 "He's an inspiration to everyone in the school and an inspiration to everyone around the north inner city. He's come from such a hard, tough background and really made something of himself.
"It just goes to show anyone from any area, it doesn't matter what colour, race, anything you are. You can do what you want if you really believe in it."
Keoghan is also nominated for Best Supporting Actor at this year's Oscars which take place on 12 March.