Darren Aronofsky's one-note opera of misery will leave you with a queasy feeling
Brendan Fraser plays a man eating his pain in the latest from Hollywood extremist Darren Aronofsky. Fraser has been nominated for an Oscar for his role as Charlie, a mild-mannered English teacher who gives online lectures.
However, he never turns on his own camera during these video sessions because Charlie is also morbidly obese and doesn't want his students to see his sorry state. Wearing a very convincing fat suit, one-time action hero Fraser is beached on a sofa that can barely support his weight. He is housebound and suffers a minor heart attack in the first few minutes of The Whale.
We need your consent to load this YouTube contentWe use YouTube to manage extra content that can set cookies on your device and collect data about your activity. Please review their details and accept them to load the content.Manage Preferences
He is wallowing in an ocean of sorrow after the death of his lover, for whom he left his family, and is now desperate to reconnect with his estranged daughter, Ellie (Stranger Things star Sadie Sink).
Deep in mourning, he now engages in what can only be described as comfort eating as an extreme sport. We see Charlie gorge on double pizzas topped with mayo, inhale meatball subs, and chomp manically on chocolate. All that's missing is John Cleese standing by to offer him a "waafer-thin mint".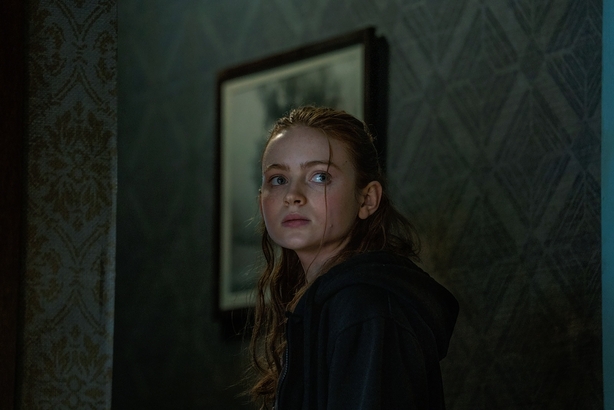 In between those sessions with his students (they are, of course, studying Moby-Dick), he lives in a twilight world interrupted only by house calls from his tough cookie of a nurse Liz (a great Hong Chau) and nightly deliveries of pizza. And then, into his orbit, crashes Thomas (Ty Simpkins), a twitchy Christian evangelist who exhorts Charlie to save himself and the flamboyantly obnoxious Ellie, who only deigns to visit so her dad can help with her own school essay assignments.
Loyal to its stage play origins, The Whale is set in two gloomy rooms. Outside the front door that Charlie never passes, it looks like the world is ending and an oppressive orchestral score strikes up every few minutes to remind us that, yes, we are watching something terribly profound. Charlie's visitors are like ghosts appearing at his deathbed.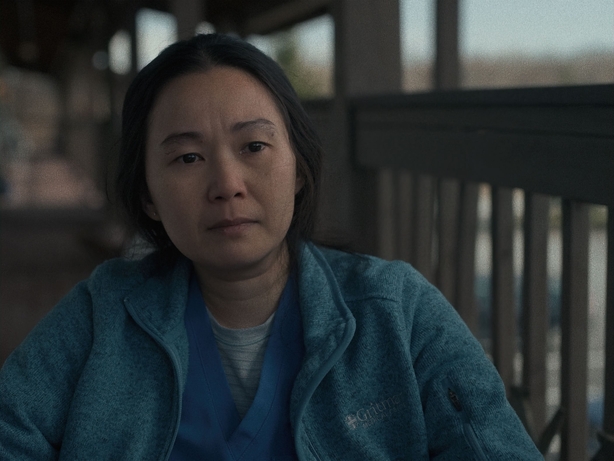 There are strong performances from Fraser (his fat suit deserves a Best Supporting Actor nod) and Chau and while we are being invited to gaze in morbid fascination and wonder how somebody can plummet to such lows, Charlie is the only person in this shrill spectacle who maintains any actual dignity.
It's overcooked and hammy (with extra cheese and pepperoni) and while Fraser survives with his reputation intact, this attempt at an unflinching portrait of self-destruction sees Aronofsky once again biting off more than he can chew.
Alan Corr @CorrAlan