Writer and director Martin McDonagh has said that working with Colin Farrell and Brendan Gleeson on his new movie The Banshees of Inisherin was just like friends "hanging out and having fun."
The film was shot on Inis Mór and Oileán Acla over two months last year and tells the story of the brutal end of a friendship between two old friends. Farrell plays the nice but dim Pádraic and Gleeson plays Colm, a more cultured figure who is desperate to leave a legacy as he feels his mortality weighing down on him.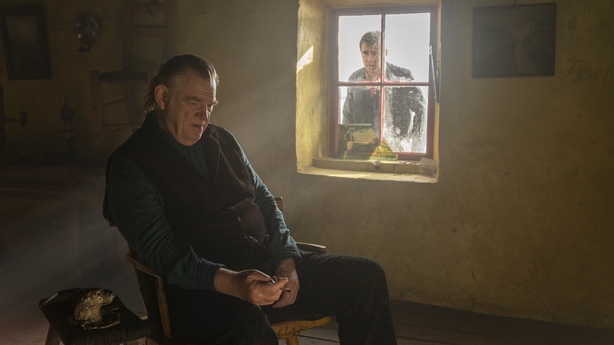 One day, out of the blue, the older man calls an end to his friendship with the hapless Pádraic and it sets in train a series of events that unsettle the whole island as a the civil war rumbles on on the nearby mainland.
Watch the full interview with Martin McDonagh above
Speaking to RTÉ Entertainment, McDonagh, the acclaimed writer of plays such as The Cripple of Inishmaan and The Lieutenant of Inishmore, said, "It was joyful, supportive, fun, respectful . . . Colin and Brendan are just a laugh, we'd go to work and be laughing all day.
"They care about getting it right but there's never a tantrum. It's a joy really, just friends hanging out and having fun."
Speaking about whether his sympathies switched between the two warring friends as he was writing the script, he said, "I was always on Padraic's side because I was writing about the sadness of being dumped, which is the first impulse of the film.
We need your consent to load this YouTube contentWe use YouTube to manage extra content that can set cookies on your device and collect data about your activity. Please review their details and accept them to load the content.Manage Preferences
"But as I went on, I had to have some balance and see the reasoning behind Brendan Gleeson's character so the balance towards the end of the first draft was never 50/50 but I was trying to see it from both sides."
He always had plans for reunite with Farrell and Gleeson following the cult success of In Bruges 14 years ago.
"I always knew I wanted to work with them again and this was written for them. If they'd said no, I wouldn't have done it or waited another 14 years until I could convince them.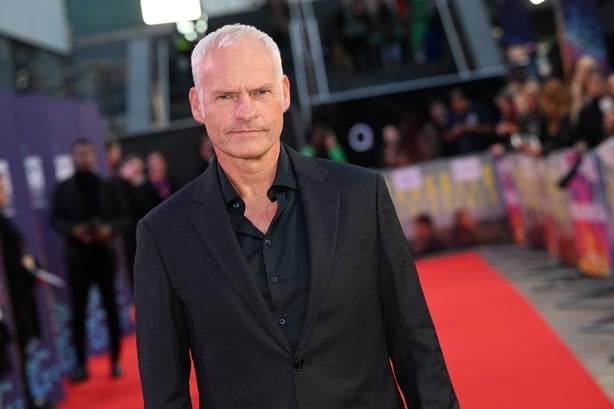 "I wasn't quite searching for a project for them, but we had such a good time on In Bruges we really wanted to try it again but also you don't want to damage the legacy so hopefully it's at least on a par with In Bruges."
Review: The Banshees of Inisherin
The Banshees of Inisherin owes more than a little to the westerns of John Ford and maybe a hyper idealised version of a John Hinde postcard.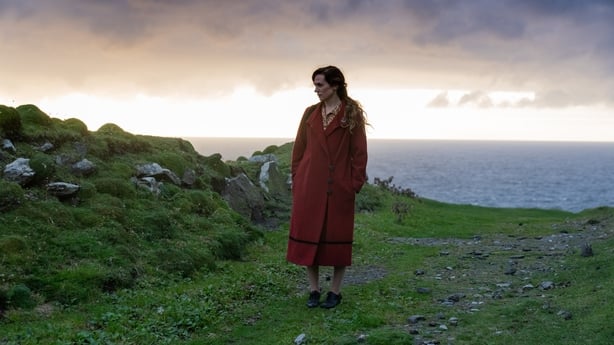 "I feel it's a western. These two gunslingers who have fallen out and are meeting at the local saloon, the long coats, the hats . . . all that John Ford imagery," says McDonagh.
"Even designing the house so we could have doorways looking down on the island, see people through windows, like John Ford did in The Searchers. Even with the design of it, it was uppermost in my mind."
He laughs off suggestions that Banshees was his revenge for Wild Mountain Time. "Awwwww. Hahaha. I've never seen that; I've only seen the trailer like most people but no, no.
"I don't think me working with these two guys that we were ever going to do anything shamrocky or be perceived like that. I have probably taken umbrage in the past that I have been seen like that. This movie is an answer to all that."
Alan Corr @CorrAlan2
The Banshees of Inisherin is in cinemas now