Former Smiths drummer Mike Joyce has joked that he might have to guard himself against punches if he ever met his former bandmate Morrissey again.
The pair fell out in 1996 over the highly acrimonious court case in which Joyce sued Morrissey, who was in Ireland recently to play a show in Killarney, and Smiths guitarist Johnny Marr over royalties.
Joyce won the case and was awarded damages of around £1 million from Morrissey and Marr and has not been on speaking terms with either of his former band mates for over 26 years.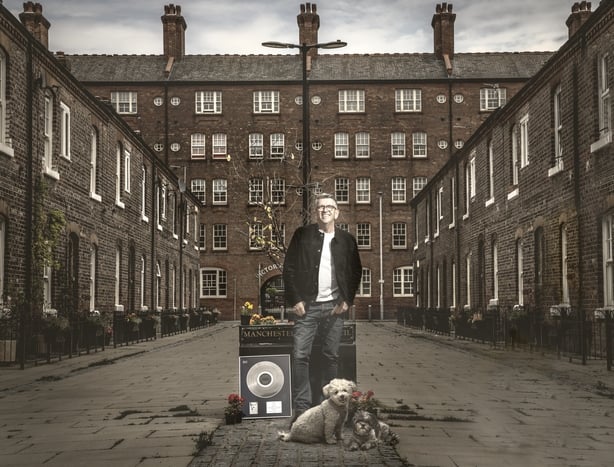 Speaking to RTÉ Entertainment, the 59-year-old drummer, who is currently promoting his charity Back on Track and the 35th anniversary of The Smiths' final album, Strangeways, Here We Come, said, "If I met Morrissey, I'd say `hiya, how you doing?'. I don't know whether I'd have to block the punches or whether I'd have to grab hold of it, I don't know.
Watch the full interview with Mike above
"It's a very difficult thing, isn't it? I fully understand the fact that he's not happy with me. If I get blanked, I get blanked. It doesn't upset me too much. We don't know each other anymore, we haven't seen each other in a long time, not spoken in years."
Speaking via Zoom from London, the well-preserved Joyce is rocking a Beckett look and is in voluble form. He's wry but passionate and he's clearly and rightly proud of The Smiths' legacy and their position as one of the greatest bands in British music history.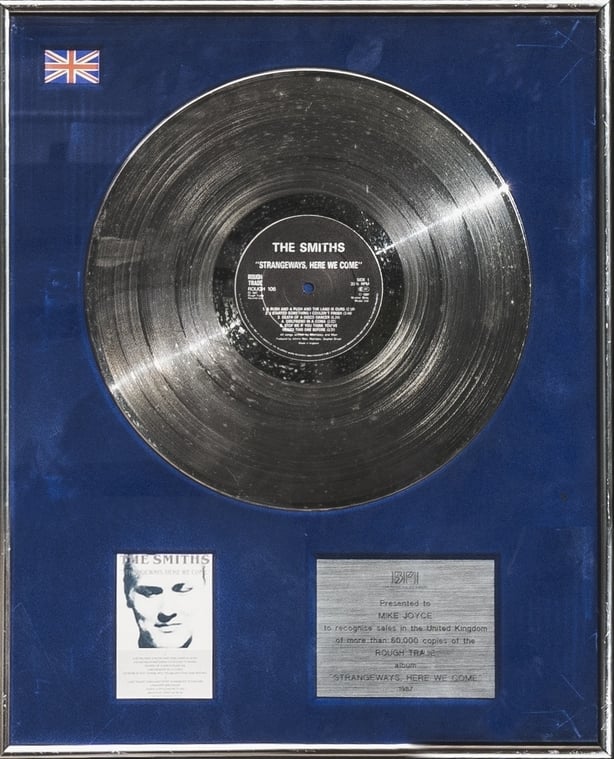 Joyce recently raised £16,418 by raffling his original Strangeways, Here We Come silver disc for Manchester charity Back on Track, which works with adults on managing problematic drug/alcohol use, living a crime-free life, improving mental health and wellbeing, or finding a stable home.
It's given him another chance to reflect on the album, which was recorded just months before the band split acrimoniously in summer, 1987.
Asked what the mood of The Smiths was when they entered Woolhall in Bath in the Spring of 1987 to record Strangeways, he says, "Very positive. By the time we recorded Strangeways, we had nothing left to prove to anybody, even to ourselves, which I think is very important because every time you pick up an instrument or sit behind one, in my case, you want to impress the guys in the band.
We need your consent to load this YouTube contentWe use YouTube to manage extra content that can set cookies on your device and collect data about your activity. Please review their details and accept them to load the content.Manage Preferences
"It goes without saying that everybody wants a hit record and to be loved around the world but first and foremost you just want to impress the people in the room," he adds.
"So, yeah, we were very positive. We never stopped working in that short five years we were together. It was just relentless.
"When we went in to make Strangeways, some of the tunes we hadn't heard before and some of it was written in the studio so we heard those tracks and started playing them, as you can imagine, it was quite an experience."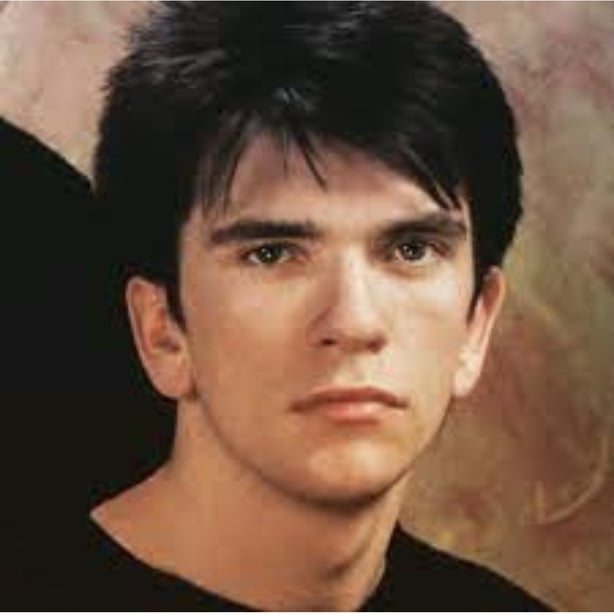 Strangeways is considered by many to be The Smiths' finest moment and it saw wunderkind guitar hero Johnny Marr expand the band's sound into expansive, string-led epics and emotionally-charged ballads.
To this day, it remains a heartbreaker, loaded with intimations of what was to come and what could have been.
However, if the previous year's The Queen is Dead was the band's comedy album, Strangeways is a darker affair consumed with bitter endings and demise. Two songs even feature the word death in their titles.
However, Joyce says there was no suggestion that the end was nigh for The Smiths while they were recording.
"No, I can only speak for myself but no," he says. "I've read that Andy, Johnny and Morrissey's favourite album of ours is Strangeways, so if things were that bad, I don't think those memories would be so golden and as for the death thing, Morrissey singing about death is dark humour."
Joyce has previously said that his favourite song on the album is the epic and orchestral Last Night I Dreamt Somebody Loved Me but according to some reports, he was reduced to tears when he first heard the all too prescient closing track, I Won't Share You.
"I may have done but I cried on stage when I was playing with the band sometime. I'd get caught up in the moment . . . Strangeways was a very different sounding album. We're talking 35 years ago and bands like The Smiths and the bands we were associated with was the indie scene, and I hate that expression, and it had a very certain sound.
We need your consent to load this YouTube contentWe use YouTube to manage extra content that can set cookies on your device and collect data about your activity. Please review their details and accept them to load the content.Manage Preferences
"Some of the songs were recorded for the album, Death of a Disco Dancer and Last Night I Dreamt, where did they come from?"
And then shortly before the release of the album, the news broke that the band had split up some months previously. The exact reasons for the break-up are still shrouded in a degree of mystery and rancour.
Asked about that fateful day now, Joyce says, "I was bewildered, I was in shock, I wasn't angry, I wasn't bitter. I was just upset. I didn't see it coming and neither did Andy or Johnny. I don't think I would've felt the same if there'd been an altercation in the studio of sound check.
Johnny Marr meets relatives and fans at plaque unveiling in Athy
"When that meeting came around and Johnny said he wanted out, I said to him at the time, come on, let's just do one more album. I liken it now to a relationship with your girlfriend or wife when you say I wanna take a break but let's give it another six months.
"I think Johnny had make up his mind and fair play to him. I thought at the time it was the wrong decision and so did Morrissey."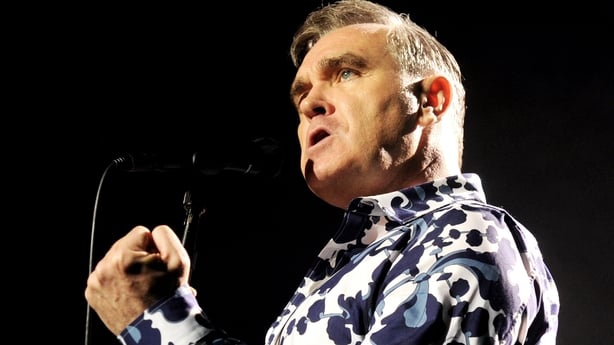 Since the split, Joyce has worked with Sinead O'Connor, Suede, The Buzzcocks, Public Image Limited, Julian Cope, P. P. Arnold and Pete Wylie and continues to DJ. He is also now collaborating on a new project called Love Tempo with his friend Rick Hornby and a well-known American singer whose name he won't yet reveal.
Like all members of The Smiths, he is very proud of his Irish roots (his father is from Shrule in Mayo and his mother is Portarlington) and speaking about his background, he says, "That Irishness has to have seeped into The Smiths. My mum and dad are from Ireland, so I am Irish.
"I was born in England, and I have an English passport, but I also have an Irish passport. I'm Irish. That's just the way it is."
Alan Corr @CorrAlan2