Oscar winner Viola Davis has told RTÉ Entertainment that she is surprised to be alive after making the heart-racing action-adventure The Woman King.
Set in the real-life West African kingdom of Dahomey in 1823, the acclaimed film sees 57-year-old Davis take on her fiercest role to date as Nanisca, the battle-ravaged leader of elite female fighters the Agojie.
As she prepares for war with slaver-funded sworn enemies the Oyo, Nanisca must also deal with a rebellious new recruit, Nawi (the excellent Thuso Mbedu in her big-screen debut), and in the process face her own mortality.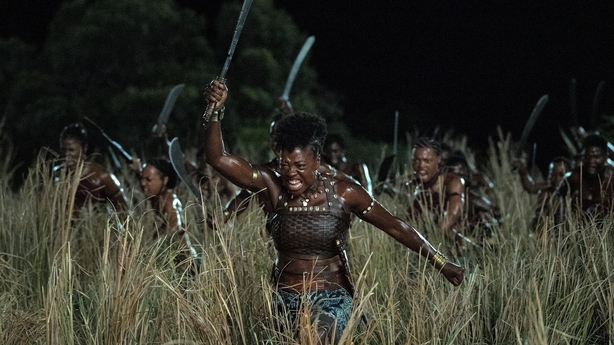 The Gina Prince-Bythewood-directed film has been tipped for Oscars - and Davis is still reflecting on the challenge of a lifetime.
When asked by RTÉ Entertainment what had surprised her most in taking on such a physically demanding film, Davis replied: "I'm going to be honest with you - I'm surprised I'm alive! I am!
"When I started it, I told Gina, 'I'm 56. I'm not an athlete, Gina'. And I had to keep saying, 'If my heart rate goes up a certain point, I'm going to lose oxygen - I could die. Thuso may not die, Lashana (Lynch, co-star) may not die (laughs), but I may die'.
"I'm over 50. The fact that I could actually even do it, that in and of itself [is] unbelievable to me."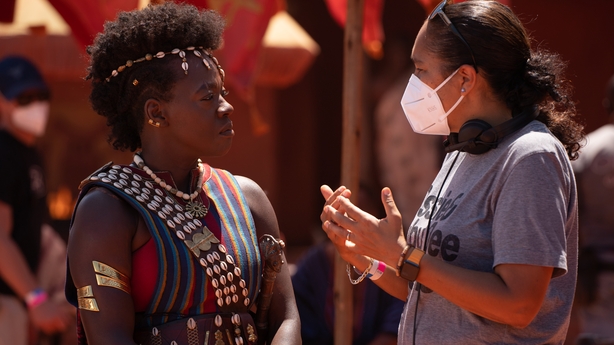 "I always want people to ask the question, 'What does it feel like when you're in the moment and you're seeing about six huge men coming at you with machetes and you have to fight them?'" continued Davis.
"That's the question I want people to really ask because I have to tell you, that level of tapping into yourself as a woman and you're told in 2022...
"I mean, how often does someone come up to you and go, 'Listen, tomorrow about six dudes are going to be coming with machetes (laughs) and you can't run!'? We're not challenged like that."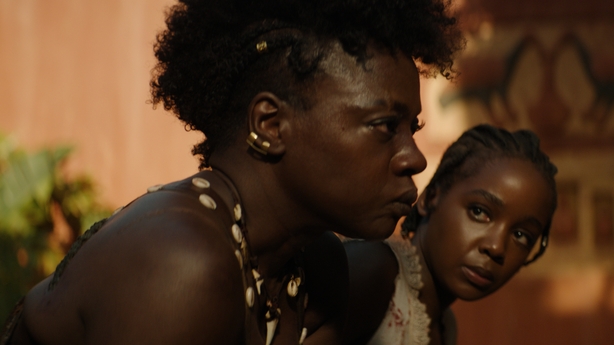 Warning: spoiler alert!
The Woman King is left open for a sequel, but Davis is not thinking about that challenge just yet.
"Let me tell you something. You know what I'm thinking about? I'll tell you what I'm thinking about! I'm thinking about this weekend when I can sleep! (laughs)
"I don't think ahead like that. You really, as an actor, you just have to live in the moment. You really do. You don't know where your career is going to take you. You can dream about it, you can hope for it, but really you have to be in the moment. The laws of chance are alive and kicking in this business!"
The Woman King is in cinemas now.