Republic of Loose front man Mik Pyro launches his new solo single, Chill or Die, this Saturday with a gig in Whelan's of Dublin. We asked him the BIG questions . . .
The cosmic bar room philosopher goes full Van Morrison meets country music outlaw on the track and it's a far cry from his work with funk soul brothers, da Loose.
We need your consent to load this YouTube contentWe use YouTube to manage extra content that can set cookies on your device and collect data about your activity. Please review their details and accept them to load the content.Manage Preferences
Mik has been working on his semi-mythical solo album for a few years but when lockdown hit, he put that album on hold, took a sharp left turn and decided to write and record an acoustic album.
"It's a big departure from the Loose and from Very Strange," he says. "It's kinda rain-soaked Country 'n' Irish music, believe it or not.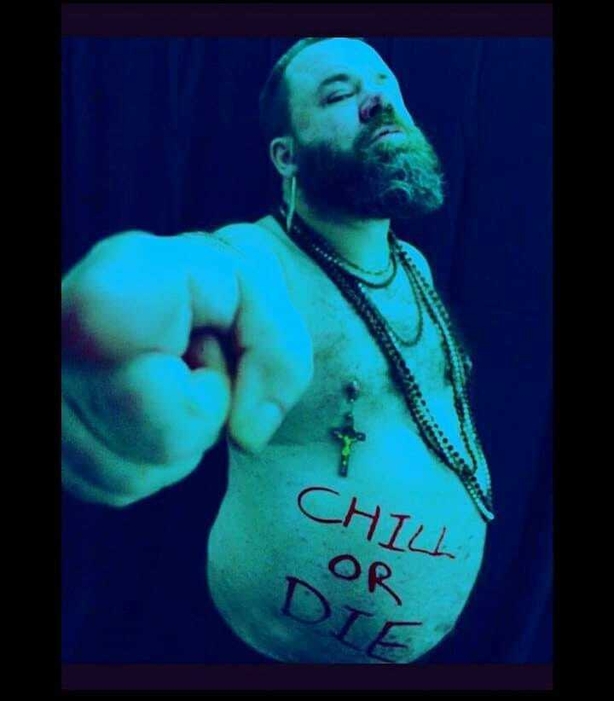 "I wanted to make an album like this before I got back to the funk, because I've been writing this kind of music my whole life but never released any of it."
Described by no less a tasty maker than Sharon Shannon as "gorgeous", Chill or Die is a deeply personal song that showcases the depth of Mik's song writing abilities.
Tell us three things about yourself?
I'm obese. I'm annoying. I'm not the worst in fairness.
How would you describe your music?
Cosmic Terenure music.
Who are your musical inspirations?
Buck Owens, Judas Priest, Rolling Stones, Rich Gang, Dipset, Guitar Slim.
What was the first gig you ever went to?
Rory Gallagher in the Olympia when I was 12. Maybe the greatest live performer who ever lived. I was on a high walking out and I haven't come down since.
What was the first record you ever bought?
Run DMC's It's Tricky. Sounds like a flex but it's actually the truth. I was obsessed with Rap since I was eight. Still am. The B-side was Proud to be Black, one of the most important songs to ever come out of the US.
What's your favourite song right now?
Murder on my Mind by YNR Melly. Such a beautiful melody married to the bleakest imagery imaginable.
Favourite lyric of all time?
"Mama sniffed it, it went to baby's brain, Rode the Subway now I'm on the gravy train" - By Cam'ron, the master of concision and metaphor. Basically it's a Bildungsroman in one sentence, a tale of taking depravity and flipping it into triumph all achieved with a tiny amount of crisply articulated syllables. Genius.
If you could only listen to one song for the rest of your life, what would it be?
Sway by Rolling Stones. Oh boy, oh boy! Do I love me some Stones. Other contenders would be International Players Anthem by U.G.K. and Holly Jolly Xmas by Burl Ives.
Where can people find your music/more information?