The hit Irish-language drama An Cailín Ciúin (The Quiet Girl) has secured North American distribution as it continues its push to make the shortlist for Best International Feature Film at next year's Oscars.
Last month, the Colm Bairéad-directed coming-of-age story was selected by the Irish Film and Television Academy (IFTA) as Ireland's entry for the Best International Feature Film race at the 2023 Academy Awards.
Now, the film, which is based on the short story Foster by Claire Keegan, has been picked up by the arthouse distributor SUPER for release in North America. Director Bairéad said he was "delighted" with the news.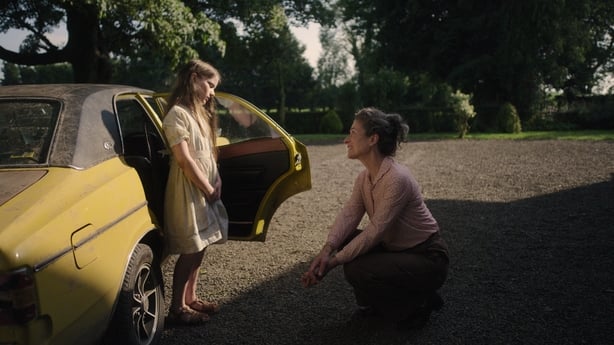 Billed as "a spell-binding portrait of an Irish childhood", An Cailín Ciúin follows the experiences of nine-year-old Cáit, played by newcomer Catherine Clinch, as she spends the summer with foster parents, played by Carrie Crowley and Andrew Bennett.
The film made history in Ireland as the first Irish-language film to win the Irish Film and Television Academy Award for Best Film in March. It is the highest-grossing Irish-language film of all time and was also honoured at the Dublin and Berlin film festivals earlier this year.
Fifteen international films will be selected for the next stage of the Oscars process on Wednesday 21 December. The shortlist will be announced in January.
The 95th Academy Awards will take place at the Dolby Theatre in Los Angeles on Sunday 12 March next year.