EastEnders has released a new photo of its forthcoming Mitchell family flashback episode, telling fans that tension, tricks, and the truth are all part of the time warp.
The episode airs on RTÉ One and BBC One on Monday 5 September.
The cast includes Jaime Winstone as Peggy Mitchell, George Russo as Eric Mitchell, Daniel Delaney as Phil Mitchell, Teddy Jay as Grant Mitchell, George Greenland as Billy Mitchell, and Charlie Heptinstall as Charlie Mitchell.
Releasing the new photo, the BBC said: "Viewers will be transported to the winter of 1979 as the Mitchells are hit hard by a Britain in economic turmoil.
"Peggy has her hands full between keeping the boys, Sam and the household in line whilst her marriage to Eric is showing its cracks.
"Phil and Eric are vying for the title of man of the house as the tension between them rises.
"Elsewhere, Archie is up to his usual tricks as Glenda does her best to keep the lively Ronnie and Roxy out of trouble.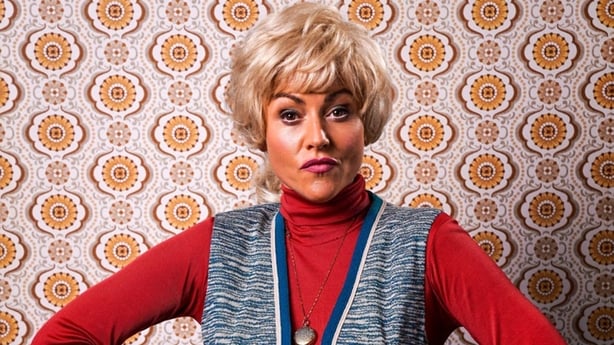 "As present-day Phil grapples with growing pressure from DCI Keeble, audiences will take a journey back to his youth where clues to his present will undoubtedly be revealed...
"How will revelations about the past influence Phil's ability to protect his family in 2022?
"Will the truth of DCI Keeble's vendetta against the Mitchell family finally be revealed?"
EastEnders airs on RTÉ One and BBC One Monday to Thursday.
For more on the soaps, click here.