Bruce Springsteen has been invited to Co Kildare to explore his Irish ancestry when he comes to Ireland for concerts next year.
Speaking on RTÉ Radio 1's Drivetime, Mark Stafford, a Fine Gael councillor on Kildare County Council, said that he wants to make a strong case for the music legend to come to Rathangan and to possibly plant a tree.
Cllr Stafford said that it has long been thought that Bruce Springsteen has many links to Irish heritage, strongest through his great-great-great-grandparents Christy Garrity and Christy's wife Catherine Kelly.
Why Ireland was Born to Run with Bruce Springsteen
It was originally thought that they came from Co Westmeath but in 2016 it was established that they came from Rathangan and that Bruce Springsteen's great-great-grandmother Ann Garrity set sail for New Jersey in 1853.
"We know that he's proud of his Irish ancestry and makes reference to it during concerts in Ireland," said Cllr Stafford.
He said he and the council want to establish exactly where the homestead was, identify Bruce Springsteen's cousins and invite him there to meet the family and see the locality.
As a fan, Cllr Stafford had written to Bruce Springsteen previously and asked the council to do the same but it did not receive a response.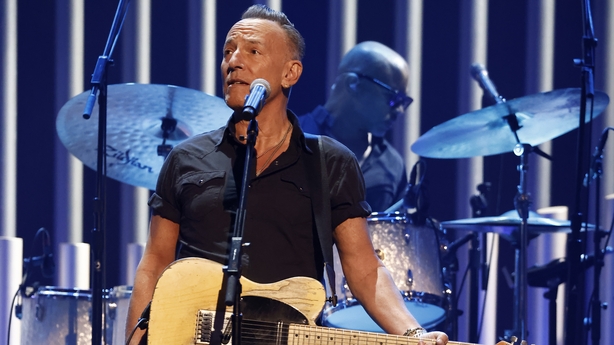 Cllr Stafford said that they would make the case that it is 45 minutes from Dublin and that as Bruce Springsteen grew up in a small town in Catholic America, it is not a million miles away from Co Kildare. He added Kildare would be proud to claim him as one of their own.
"We want to show him around and meet his relatives that we believe he has and want to trace them back," he explained.
"We want him to plant a tree and recount the lovely story of Ann Garrity - that she brought a copper beech tree to the US and planted it.
"We don't know if that is true, but he speaks of sitting under the tree with his grandmother as a child."
Bruce Springsteen and the E Street Band are due to play three shows at the RDS Arena in Dublin next May.