Ireland's Eurovision Song Contest hopeful Brooke Scullion says she is bracing herself for the voting in tonight's second semi-final but is focusing on nailing her song at the PalaOlimpico in Turin.
The 22-year-old Derry native takes to the stage this evening to perform her song, sassy pop kiss-off That's Rich, in the hope of breaking Ireland's Eurovision run of bad luck and qualifying for Saturday's grand final.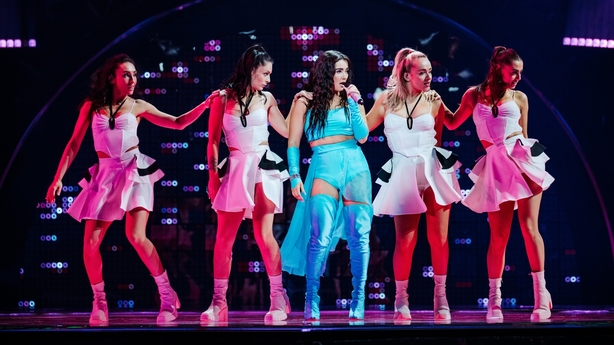 Speaking via Zoom from Turin, she said, "When I took part in Eurosong, the voting was the part that had me nervous. I thought I was going to vomit on my shoes! Tonight, I'm going to focus on the performance."
Brooke's two grannies flew into Turin on Tuesday to cheer her on and she already has plenty of support from former Irish Euro stars including 1970 Eurovision winner Dana and former Irish entry Ryan O'Shaughnessy sending her good luck texts.
We need your consent to load this YouTube contentWe use YouTube to manage extra content that can set cookies on your device and collect data about your activity. Please review their details and accept them to load the content.Manage Preferences
Yesterday, Brooke's former Voice UK mentor Meghan Trainor was among TV and music stars who appeared in a video wishing her well, along with Mika, JC Stewart, Nicky Byrne, Ronan Keating, Ryan Tubridy, Steve Carrigan of Kodaline, and former Irish Euro entry Dustin The Turkey.
"I think everyone's really excited this year. It's really good atmosphere and I'm taking it really seriously." said Brooke, who is the tenth act to perform tonight.
"This is a test for me and my ability so hopefully I can qualify for Saturday and I can levitate after that. I'll just take flight!"
"Regardless of whether I qualify for the final or not I hope this will give me wider exposure in Europe and the music coming after That's Rich is even better and that's coming out two weeks after Eurovision so people will hear new music."
Asked if her time on The Voice UK had prepared her for the Eurovison, she said, "I was only nervous one time on The Voice and it was the battles, but I was never that nervous on that show because I had no expectations whatsoever.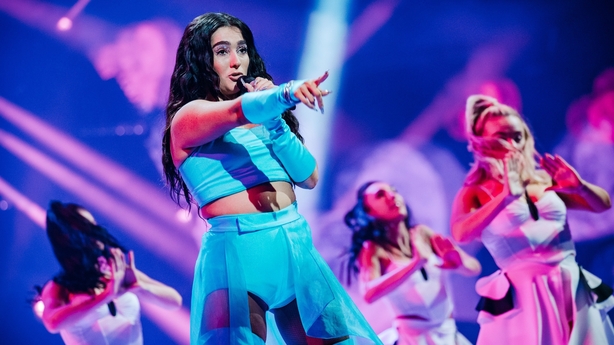 "I wasn't long in the industry, and I didn't know if I was good enough to be in that position and what I worked on for the two years after The Voice was building my music and building my career.
"This time there's a lot more pressure and a lot more excitement about it - maybe because I have expectations of myself now."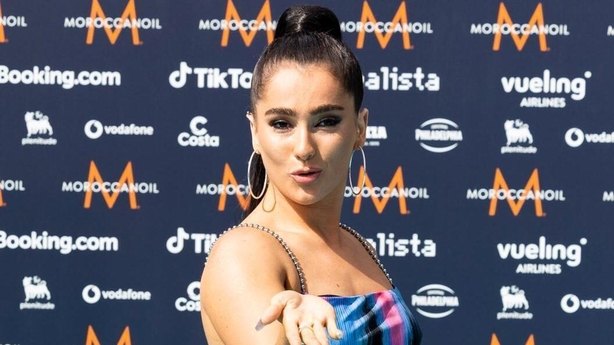 She added: "This is big pressure and I feel that if I can withstand this pressure and do the performance I know I'm capable of then I'm a good fit for this industry so this is a test for me and my ability so hopefully I can qualify for Saturday and I can levitate after that. I'll just take flight!"
There's been a good buzz about Brooke and That's Rich over the past few weeks in Turin, but Ukraine's Kalush Orchestra remain the favourite to win this Saturday night.
They received a standing ovation during Tuesday night's first semi-final as they booked their place in Saturday's grand final in Turin with their song, Stefania, along with Armenia, Greece, Iceland, Lithuania, Moldova, Netherlands, Norway, Portugal and Switzerland.
Alan Corr @CorrAlan2
The second Eurovision Song Contest semi-final airs on RTÉ Two from 8.00pm tonight
Here are the songs and the running order for tonight's second Eurovision Song Contest semi-final: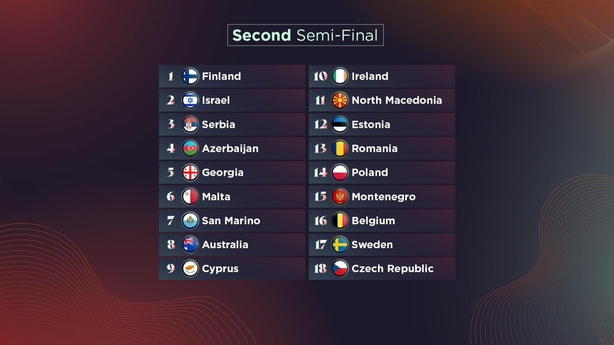 We need your consent to load this YouTube contentWe use YouTube to manage extra content that can set cookies on your device and collect data about your activity. Please review their details and accept them to load the content.Manage Preferences
Finland: The Rasmus - Jezebel
Israel: Michael Ben David - I.M
Serbia: Konstrakta - In Corpore Sano
Azerbaijan: Nadir Rustamli - Fade To Black
We need your consent to load this YouTube contentWe use YouTube to manage extra content that can set cookies on your device and collect data about your activity. Please review their details and accept them to load the content.Manage Preferences
Georgia: Circus Mircus - Lock Me In
Malta: Emma Muscat - I Am What I Am
San Marino: Achille Lauro - Stripper
Australia: Sheldon Riley - Not The Same
Cyprus: Andromache - Ela
Ireland: Brooke - That's Rich
North Macedonia: Andrea - Circles
Estonia: Stefan - Hope
Romania: WRS - Llámame
Poland: Ochman - River
Montenegro: Vladana - Breathe
Belgium: Jérémie Makiese - Miss You
Sweden: Cornelia Jakobs - Hold Me Closer
Czech Republic: We Are Domi - Lights Off