Hugh Bonneville reprises his role as Earl Grantham in the new Downton Abbey movie and he says his legendary stiff upper lip was sorely tested when the Earl faces two major existential crises in his life.
First of all, Lady Violet (Maggie Smith) reveals an intriguing secret from her distant past which leads the Earl to question his very identity as the family journey to the south of France and then he learns that his wife, Cora (Elizabeth McGovern), has some bad news of her own.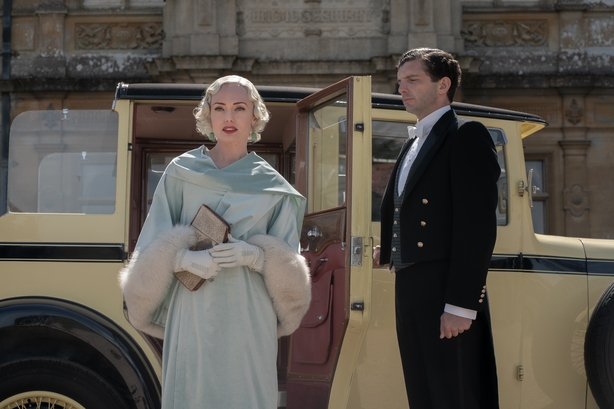 Meanwhile, a film crew has set up in Downton Abbey itself to make a new movie.
Read our review of Downton Abbey: A New Era
Speaking to RTÉ Entertainment, Bonneville said, "By the time the Earl gets to the south of France, the stiff upper lip starts to wobble a bit. One existential crisis is the existence of the house and its leaky roof and the film crew coming to visit is a necessity because he needs the money to pay for repairs.
"Then he goes on a journey on which he questions things about himself and who he is, which is almost a bit profound for Downton Abbey because it normally doesn't go into such depth, but it's all done in a spirit of great entertainment and there are so many stories bubbling along that when you get bored of Earl Grantham's, there will be another story along in a minute."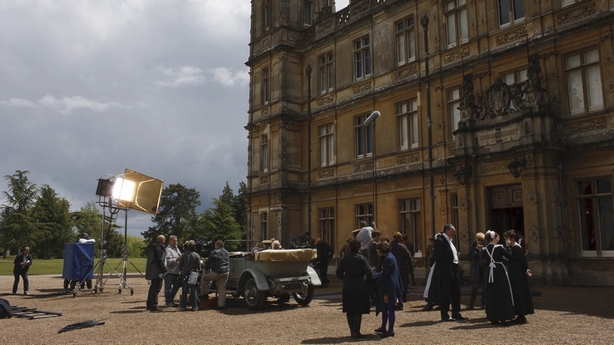 That semi-legendary leaky roof has become somewhat of a running gag on the show and in the movies and Hugh says he has never got used to filming in the awe-inspiring Highclere Castle, the country seat of the Earls of Carnarvon in Hampshire in southern England.
"I never took the place for granted especially in this iteration of the show when we were filming at a time when so many weren't able work due to the pandemic," he says.
"We all felt the same frisson when you first drive in and you glimpse the now famous towers through the trees as you approach the house, and it never stops being a pinch me moment because it is a beautiful setting.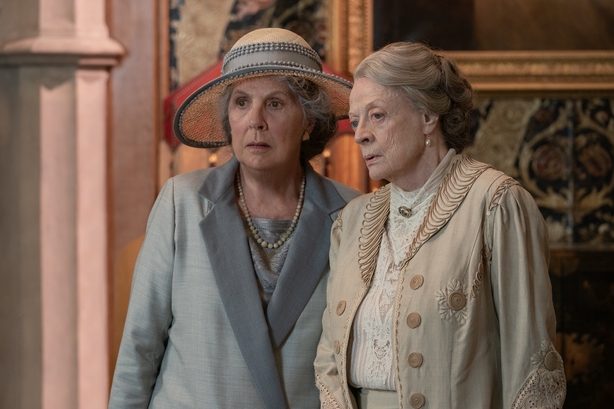 "And even though it's a castle, it feels like a family home which is why it was cast as the principal character in the show," Hugh adds. "It's a glorious place to work. Freezing cold in February but you're wearing shorts and licking ice creams in July."
Elizabeth McGovern's husband, Simon Curtis, directed Downton Abbey: A New Era and he was more than familiar with the cast and the storylines.
"Well, as you can imagine he has been living with them for many years and as a matter of fact he'd worked with a lot of the cast elsewhere," she says. "So, he seemed to be really part of the family even before we got started."
More than anything, Downton Abbey remains the ultimate comfort viewing. "It is in a way, and I think Julian Fellowes set out to make what he hoped would be a highly entertaining movie," says Penelope Wilton, who plays Isobel Merton.
"The interesting thing about Julian, particularly on Downton Abbey, is that he can work with such an enormous ensemble.
"There are eighteen characters and sometimes they are all together in one scene so there are lots of stories going on and also there is conflict, there's love and hopefully it will be comfort viewing because that's exactly what it sets out to do."
Alan Corr @CorrAlan2
Downton Abbey: A New Era is in cinemas now