Imelda May, Damien Dempsey, Villagers, Stephen Rea, and Tolü Makay are among the acts appearing on Ireland in Music Part 2 this Easter Monday on RTÉ One.
Strange Boy with Hothouse Flowers, Irish Women In Harmony feat Aimee, Erica Coady, Felispeaks and RuthAnne, and Wyvern Lingo also take part in the show, which captures Irish acts performing against the backdrop of spectacular Irish landscapes and landmarks.
'Ocean Of Stars' by @bridin_music has already joined the pantheon of classic Irish songs. In a new version, augmented by Kellie Lewis, Sarah O'Gorman & Cathy Jordan from @DervishOfficial
On @AllArtsTV & @ThirteenWNET already - @RTEplayer from Easter Monday #IrelandinMusic pic.twitter.com/Tf5kvV9XB7

— Ireland In Music (@IrelandInMusic) April 12, 2022
Filmed during Summer 2021 and produced by TradFest Temple Bar and Born Optimistic, the new show was hot in locations including Temple Bar, Dublin to the rugged peninsula at St John's Point, Donegal, Navan Fort, Armagh, to the grand Adare Manor Co. Limerick.
What a teaser for the second album from @ailbhereddy - 'A Mess' sees her go further than before.
A seething relationship post-mortem with guitars to match. Feel the burn and learn the words!
On @AllArtsTV & @ThirteenWNET already - @RTEplayer from Easter Monday #IrelandinMusic pic.twitter.com/dHawWw9v6P

— Ireland In Music (@IrelandInMusic) April 12, 2022
"The heart of the nation beats the sounding drum as TradFest once again presents the power, beauty, and joy of Irish culture to a global audience," said Catherine Martin, Minister for Tourism, Culture, Arts, Gaeltacht, Sport and Media.
"I invite you all to be part of this celebration of our island's identity through this event, which has become a shining beacon for Irish ceol, filíocht agus scéal."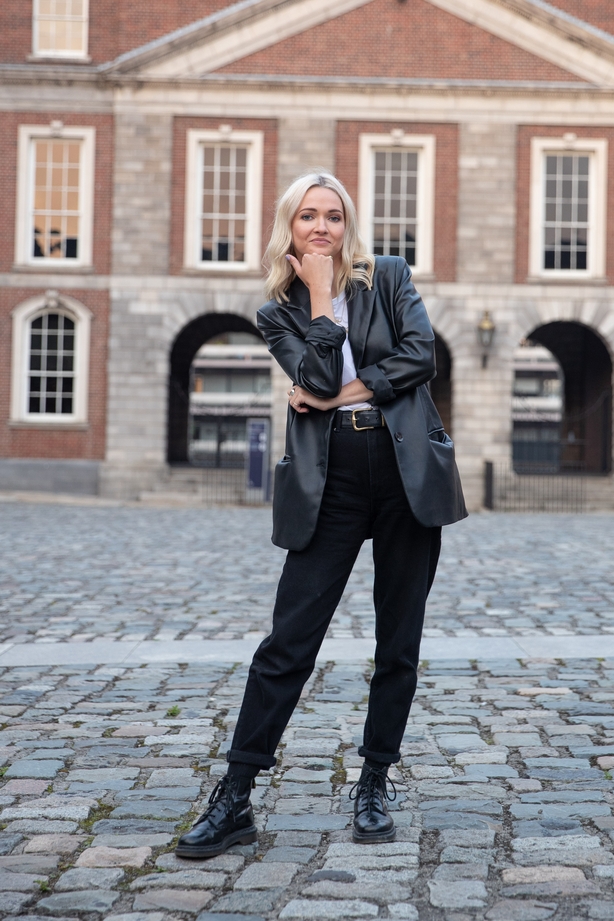 With a total global viewership of five million, Ireland in Music Part 1 was a hit with audiences when first broadcast as a one-hour TV show on RTÉ One in 2020.
It has since become an international success on TV stations across 41 countries and in 2022 has grown into six-part TV show for global distribution.
"Music is a fundamental part of contemporary Irish culture and a really important component of the holiday experience here for our overseas visitors," said Niall Gibbons, Chief Executive of Tourism Ireland.
"Tourism Ireland was therefore delighted to support the Ireland in Music series - showcasing some of our emerging and well-known artists against the backdrop of our spectacular landscapes to a global audience.
"The series has been airing this month in the United States, highlighting our music and our scenery to millions of viewers in this important market for Irish tourism."
Ireland in Music Part 2 is also enjoying significant international success, with several TV broadcasts during the St Patrick's Day period this year across Australia on SPS and in the United States on New York PBS station WLIW21 and the arts and culture streaming app and TV channel ALL ARTS.
There is also an extended version of Ireland in Music on the RTÉ player featuring a host of Irish artists.
Ireland in Music Part 2 airs on Easter Monday, RTE One, 6:30pm.