Ireland in Music is a new film which captures some of the country's top musicians performing at Ireland's most spectacular locations. Producer/director Donal Scannell writes for Culture on RTÉ about the background and inspiration for the show
Growing up in Ballinasloe in the 80s, I had our trusty old VHS recorder programmed to within an inch of its life. I'd scour the TV listings each week and record every music show for glimpses of the new. Sometimes a fifteen second clip was all it took to send me off down a rabbit hole from which a bit of me might never come back. I don't know why it devoured me and I devoured it, but those moments have defined as much as books define some people.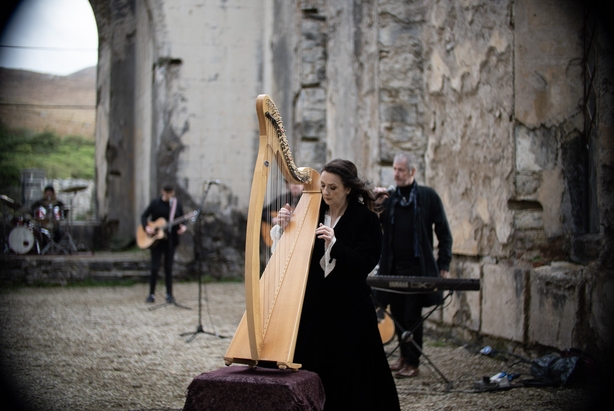 In the meantime, I've grown up with a lust for Ireland. The island. My favourite thing to do is go out and walk in a field. I know it's a special day when that happens. This country that I didn't emigrate from provides daily joy and, all things considered, I hope that all of us who live here do well out of being here.
Without sounding punchable, all these years later I'd never have believed the teenage me if he'd told me what I'd end up doing. There's something very satisfying about getting to put music to pictures, even more satisfying when the pictures are a celebration of our beautiful island.
That's what Ireland In Music is. Amazing Irish musicians filmed at fantastic locations all around Ireland.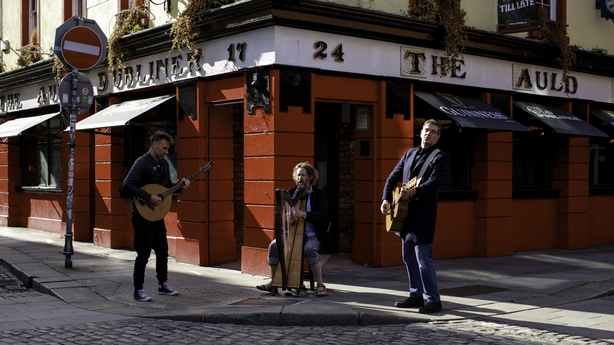 The programme was conceived in May out of a conversation with Temple Bar Tradfest. They started this whole ball rolling because they wanted to showcase Irish musicians abroad. They knew Irish artists couldn't tour and wanted to find a way to open new avenues for them. When the whole world was shrinking its outlook, Tradfest went bigger. As everything else shut down, they opened up a new world of possibility.
Everything we filmed was under varying degrees of lockdown and everything was socially distanced and safe - we had a Covid safety officer ensuring that! In many ways Ireland In Music is a celebration of what's possible even during the darkest days.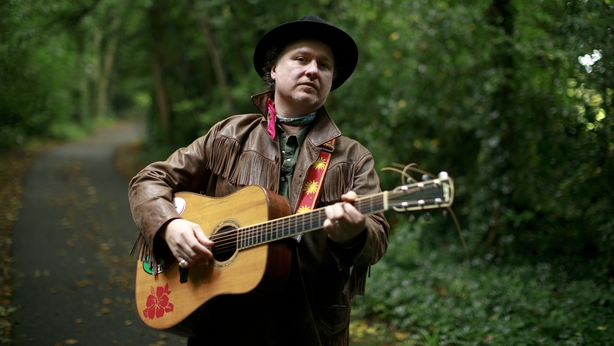 There's been a big conversation here in Ireland of late about the role of music. Ireland In Music is a thread of that conversation. 2020 has gifted our nation the awareness of how much music means. We know in Ireland just how crucial music is. Music makers occupy a special place in our society. Musicians are our moral pathfinders. They soak emotions up and channel what they feel into aural delights.
Little do these music makers know how much pain they spare the rest of us. We all get to feast on the bounty of their hunt for truth. When times are good, we dance to their gorgeous cacophonies. When we mourn, we wrap ourselves in the warm blanket of their soothing sounds.
There are so many beautiful sounds made on this island on any given day. Ireland In Music is but a glimpse of what we produce here - a peek at the majesty which surrounds us. This musical mixtape is a snapshot of Ireland as filtered through the ears, mouths, hearts and souls of the enlightened.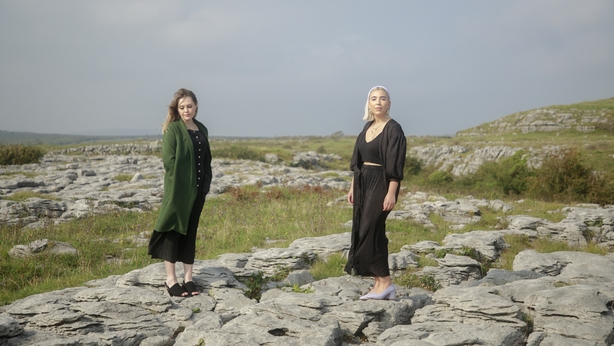 These musical geniuses, these distillers of emotion, these purveyors of beauty, travelled to the corners of Ireland to commune with their surroundings and create new versions of their music. Microphones and cameras were on hand to capture what happened and the results now begin a fantastic voyage around the globe with Ireland as the one and only starting point.
We filmed Clannad in their beloved Poison Glen in the shadow of Mount Errigal in Donegal, Thomas Packenham threw open the gardens of Tullynally House in Westmeath for Wallis Bird, The Stunning rocked Trim Castle in Meath, Denise Chaila and Sharon Shannon duetted at the Cliffs Of Moher in Clare, Hothouse Flowers took over Temple Bar in Dublin and Mundy recorded a brand new song in the leafy surrounds of Newbridge House in Fingal.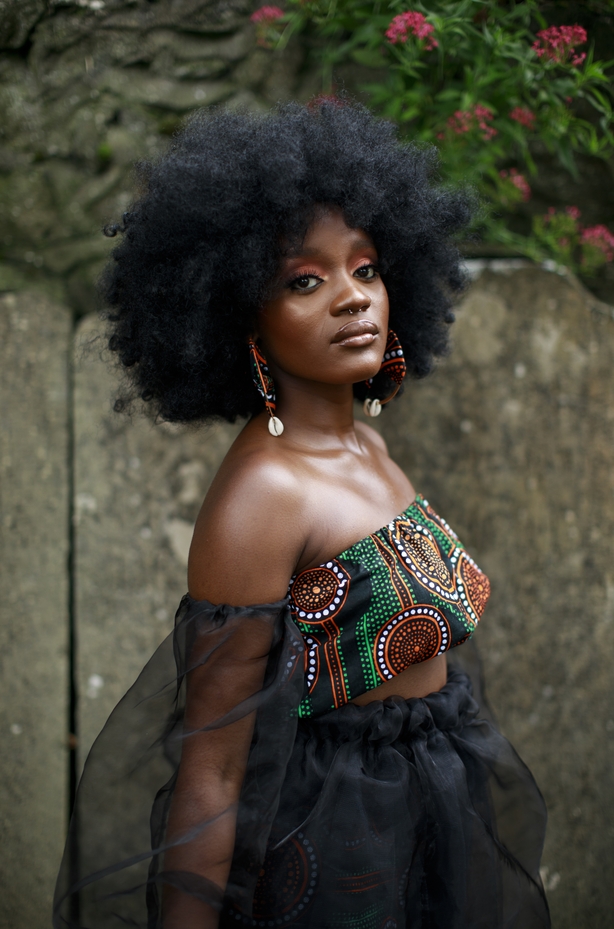 That Mundy song, Dark Long Enough, is a theme for our times. As his massive hit July celebrates the summer, this new song reminds us that spring is just around the corner, no matter how wintery it feels now. His uplift is enough for all of us to share.
We also filmed with Delush and Tolu Makay in Athlone Castle, Jealous Of The Birds at the Mamore Gap, Kíla at Newgrange, Lisa Hannigan in Saint Stephen's Green, Mark Redmond on Dublin's Millennium Bridge, Saint Sister in the Burren and Rosie Carney in R2-D2's new homeland up on Malin Head.
It's a glorious jaunt around our spectacular land that reminds us of what we have and what's waiting for us. This endeavour has grown with a magical momentum that feels like a blessing. The power of music has looked over and protected us as we wove our way around our island.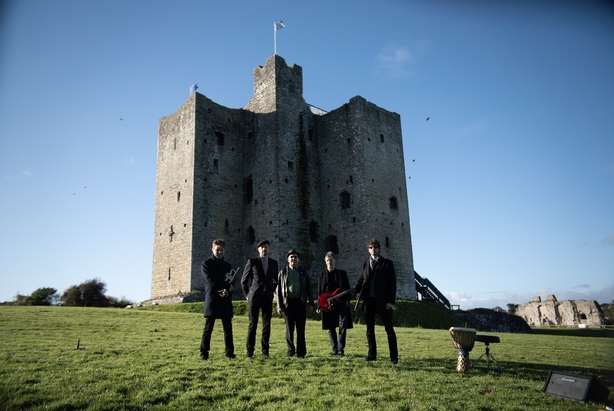 Ireland In Music goes out on RTÉ One at 8.00pm on on December 29th and in 2021 it will be travelling the globe; first as TV broadcasts, then a summer spent touring festivals and an autumn of its own events.
It marks the first of many moments which TradFest 2021 will bring to audiences in various ways in the coming months as TV, online and in person events are woven together with love and care.
Ireland In Music is produced by TradFest in association with Born Optimistic, The Temple Bar Company, RTÉ, the Department of Tourism, Culture, Arts, Gaeltacht, Sport and Media, Fáilte Ireland, Tourism Ireland and the local authorities of Clare, Donegal, Dublin, Fingal, Meath and Westmeath.
Donal Scannell
Ireland in Music airs on RTÉ One at 8.00pm on December 29th