Will Smith has been banned from the Oscars for 10 years following his "unprecedented" behaviour at the 94th Academy Awards.
Smith is also not permitted to attend any other events held by Hollywood's top film group over the next decade, but the board decided they would not revoke the Best Actor Oscar he won last month for King Richard.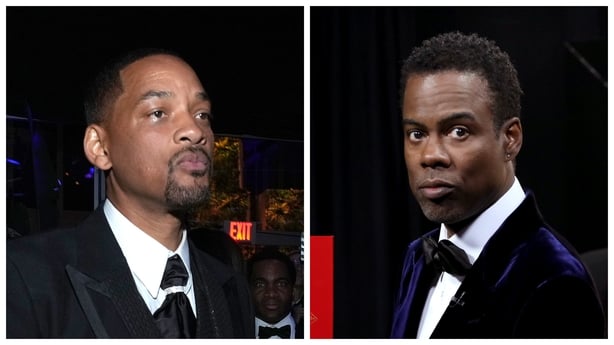 "The 94th Oscars were meant to be a celebration of the many individuals in our community who did incredible work this past year," Academy of Motion Picture Arts and Sciences President David Rubin and Chief Executive Dawn Hudson said in a statement.
"However, those moments were overshadowed by the unacceptable and harmful behaviour we saw Mr. Smith exhibit on stage."
"The Board has decided, for a period of 10 years from April 8, 2022, Mr. Smith shall not be permitted to attend any Academy events or programs, in person or virtually, including but not limited to the Academy Awards.
In a statement, Smith said: "I accept and respect the Academy's decision."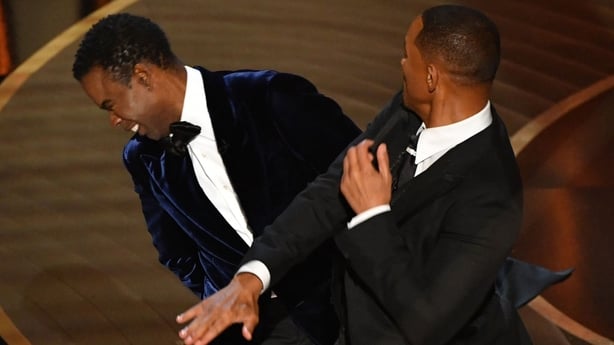 Academy president David Rubin also acknowledged that the organisation "fell short" in its response to the incident and hoped the decision would "begin a time of healing and restoration for all involved and impacted".
He said: "During our telecast, we did not adequately address the situation in the room. For this, we are sorry.
"This was an opportunity for us to set an example for our guests, viewers and our Academy family around the world, and we fell short — unprepared for the unprecedented."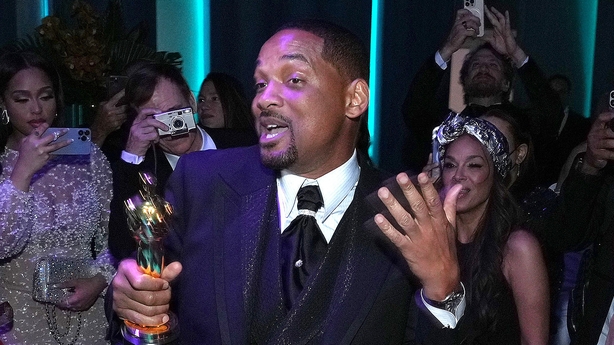 The measures come in response to Smith's now infamous behaviour at the ceremony on 27 March, during which he took to the stage and slapped Chris Rock.
Less than an hour later, Smith gave a tearful speech on stage as he accepted the Best Actor Oscar. After the ceremony, he was seen dancing at Vanity Fair's annual post-Oscars party.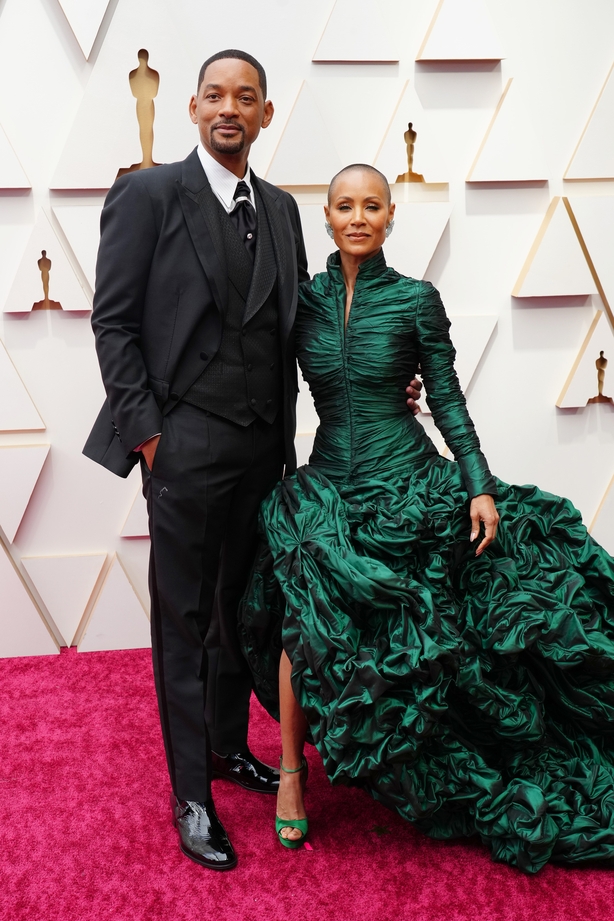 Rock's joke about Pinkett Smith made a reference to the 1997 film G.I. Jane in which actress Demi Moore shaved her head. It was unclear whether Rock was aware that she has a condition that causes hair loss.
Academy governors convened on Friday morning to discuss actions against Smith, with board members Steven Spielberg and Whoopi Goldberg among those invited to rule on the actor's fate.
The meeting of top brass from Hollywood's leading industry body was originally set to discuss suspending or expelling Smith, but he preemptively resigned from the group on 1 April.
Actors do not need to be members of the Academy to receive nominations, although each year's Oscar nominees - and winners - are voted for by members of the group.
Some had called for Smith to be stripped of his Best Actor Oscar, but taking away Smith's award was considered unlikely, as the likes of Harvey Weinstein and Roman Polanski did not have their Oscars revoked when they were expelled from the Academy in the wake of sexual assault scandals.
Traditionally the Best Actor Oscar winner is invited to present the following year's best actress award - an honor Smith will not be granted.