The Dancing with the Stars grand finale is so close and each of the contestants is a worthy winner! We caught up with Ellen Keane who told us a certain score from a certain judge has really stuck with her.
The Paralympic swimmer has made it to the final four alongside former jockey Nina Carberry, singer-songwriter Erica Cody and rugby star Jordan Conroy in what is sure to be an electric end to a very strong season.
How are you feeling ahead of the final on Sunday?
At the beginning of this week, I was just tired but as we get closer and closer to Sunday I am just so excited, but at the same time, it's so sad because it is all coming to an end.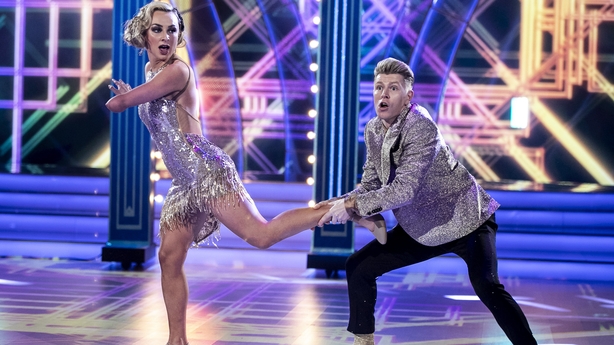 What has been the biggest lesson you've learnt over your Dancing with the Stars journey?
I'd say was to let go a little bit. You have an idea of what things are going to be like, how things are going to go and how you might perform and that might not always happen, so you have to let go and just be yourself. I'd say in the beginning because I was concentrating on the steps so much I was a bit rigid, and when you are swimming you are concentrating so much you don't concentrate on your facial features. So I think I've learnt that the performance comes when you just let go.

What has been your favourite moment so far?
There hasn't been one moment, because each weekend I can't wait for the actual show! Each weekend there is a lot of faffing around in the background before it begins. So when we actually get to the time to go out and dance on the live show, that's been my favourite part.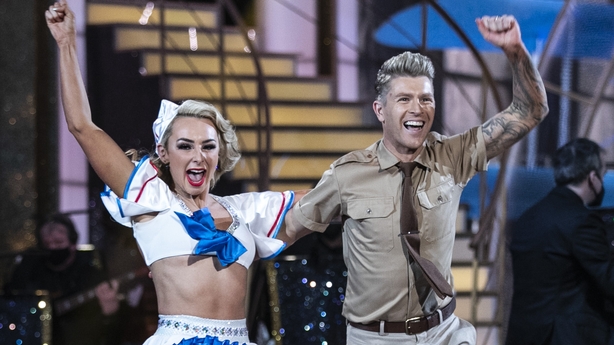 How did you control the nerves each week?
There are certain things that give me anxiety, but dancing on national TV live each week doesn't do it for me. If a number calls me and I don't recognise it, I panic! Or I get a letter in the post that I don't know who it is from and I am like, 'I don't want to open that!'.
What piece of praise or criticism has stuck with you most from the judges?
One week I got a seven from Brian and I was very unimpressed. It was for my foxtrot and I was very insulted by his seven – I got a seven from him in week one! We joke about it now, so there is a bit of banter. The judges are there to do a job and explain to the public what they are looking for in each dance. I respect them, you listen to them, you might not always agree but they are doing their job.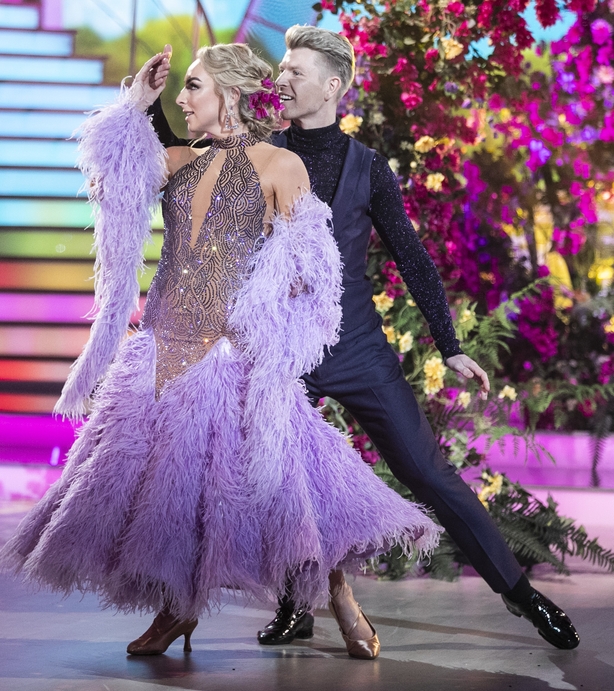 Has it surprised you what a challenge it's been, mentally and physically?
When you think of going on the show it is so exciting – it's new and I am going to learn how to dance. You don't realise how tough it is going to be. In the last few weeks, I have really hit a wall with tiredness. That's why when you make it through to the semi-final you are just desperate to get to the final because you have put in so much work and committed so much of your time, so you really want to see it through to the end. And then the expectation you put on yourself when I get upset it's because I am frustrated because I can't do something. And I have had to realise a couple of times that I am just tired, so I take a break and go for a walk. That's the great thing about Stephen as a dance partner – he knows when not to push me and when I need a break.

Have you been blown away by the support you've received?
It's been madness! It's been so amazing. I didn't realise the impact the show has on people around Ireland. It really brings communities together. Even from people who are not from where I live, they have been able to relate to me or something I have done. My whole thing with Paralympic sport is to grow awareness of disability and not a lot of people watch sport and I have been able to reach with those people. Kids aren't always going to like the sport that you do, but to be able to have a dance with them, so it is another fun that I can have fun with all kinds of people.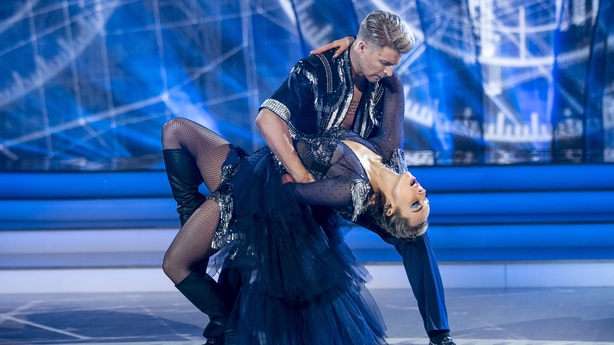 Who would you like to see lifting the glitterball trophy, other than yourself?
Honestly, everyone has gotten so good and everyone has worked so hard. I can see the hours they have put in and the frustrations we all have. If I have to choose anyone it would have to be Nina because she is a fellow sportswoman. If you look at her from day one, she is incredible. I am in awe of Erica and Jordan, but I am just fascinated by Nina.
Do you think you will continue dancing?
There is so much joy in dance and it is a way to express yourself without being too serious, so yes I would love to. And Paradance is going to be in the Olympics in the future, so it's a great opportunity coming up. It's for wheelchair users, but I will be a huge supporter of it.
What three words would sum up your Dancing with the Stars experience?
Special, sparkly and fun!
The Dancing with the Stars final airs on Sunday, 27 March at 6.30pm on RTÉ One and RTÉ Player.