Dancing with the Stars semi-finalists Matthew MacNabb and Laura Nolan have told Ryan Tubridy that becoming a couple off the dancefloor is "just a natural thing that happened between us".
Love Island star MacNabb and professional dancer Nolan joined Tubridy on RTÉ Radio 1 on Monday morning to discuss their elimination on Sunday night's show - and how Cupid had found his way into their training.
"For me, it was just a natural thing that happened between us," Nolan recounted. "We got on so well."
"It wasn't something I expected to happen when I came into the show," she continued.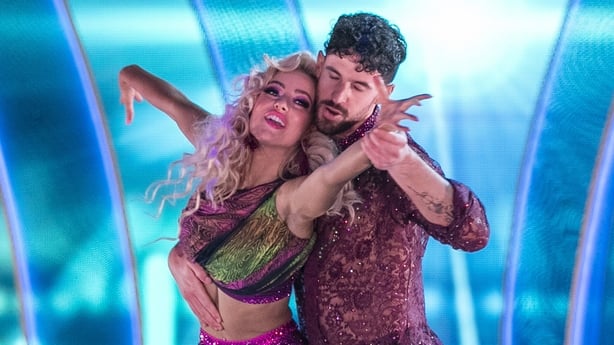 "I was going in just thinking, 'Dancing week - this is what we need to do, this is what we need to do'. It just happened that as the weeks went on we really clicked as people and we really enjoy each other's company. It's lovely."
MacNabb agreed when the host asked if there was "chemistry from the get-go".
"Straight away, because she's so positive and so nice and kind to people," the Co Down man said. "She's got such a lust for life that I just resonate [sic] straight away."
"She's not afraid to go for things, which is really admirable," he continued. "She's strong, she's talented, she works hard and she doesn't let anything get in the way of that."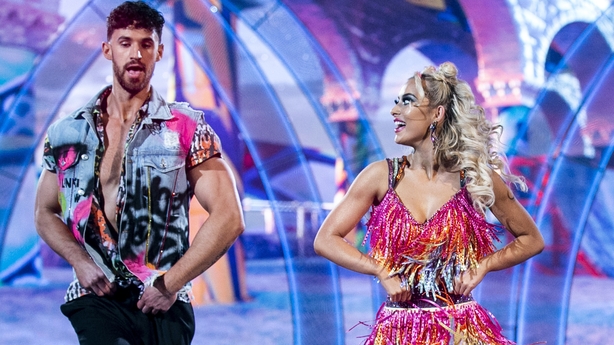 "I feel I should leave!" said Tubridy. "I like your honesty. That takes guts too, though, to say something like that so openly, right in front of the woman herself."
"As Matthew said, from the beginning there was something there," said Nolan.
"There was a spark. But for me anyway, I was very focused on the show. I was thinking, 'Oh God, no - I have to keep going! I'm the professional - I need to keep going, dancing!'
"But 100% there was a flick where it was like, 'Do you know what? This is more than just a dancing thing'.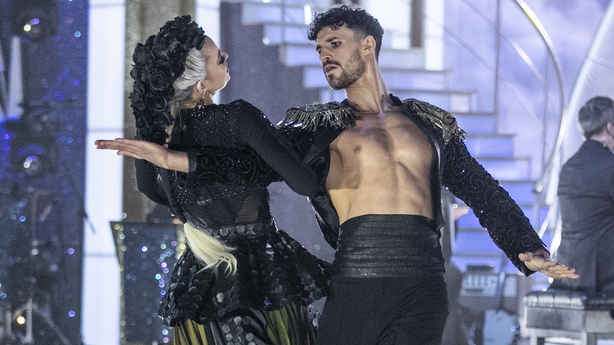 "Matthew has the same mentality as I have. We really understand each other. We clicked on a different level. There was that moment, definitely."
"Was it in the middle of a dance?" inquired Tubridy.
"No, it wasn't, actually," Nolan laughed. "It wasn't at all through a dance!"
"She walks away from me when I start to dance!" added MacNabb.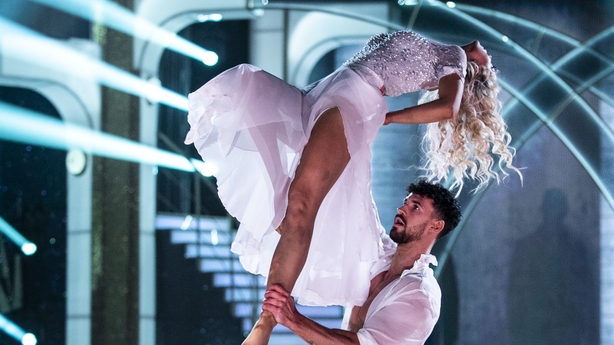 "It's very hard to pinpoint a certain moment. [It was] More of a realisation in your own head that this is more than just a professional thing between us.
"It happened more when we were going for lunch, we were talking - do you know that kind of way? - going for coffees and stuff. You come to realise that there's more than just a professional thing there.
"When you have that excitement every day to go in to the person that you're working 10 hours with - and you actually don't get sick of him after 13 weeks and all the hardship! I was still excited to go in, so I suppose that said something!"
The Dancing with the Stars final is on Sunday on RTÉ One and the RTÉ Player at 6:30pm.