Oscar-winning US actress Jennifer Lawrence and her husband Cooke Maroney have welcomed their first child, according to multiple but as yet unconfirmed reports.
According to public records obtained by celebrity website TMZ, the actress gave birth in LA, but she has yet to confirm the news officially.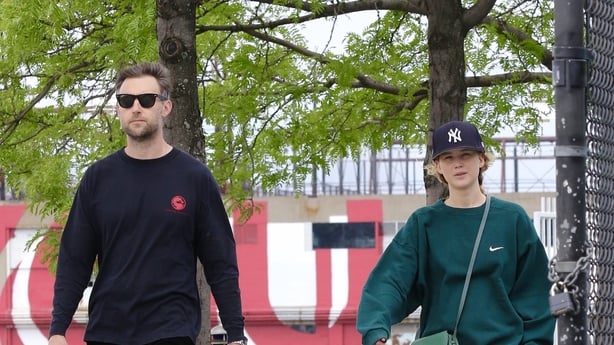 The Hunger Games actress first revealed she was expecting a baby in September, two years after she and Maroney wed at a mansion in Newport, Rhode Island in October 2019 at a ceremony attended by Emma Stone, Adele, and Amy Schumer.
Maroney (37) works in the arts industry and is said to be a director of the New York City art gallery, Gladstone 64, which is located on the Upper East Side.
Lawrence (31) and Maroney were first reported to be a couple in May 2018 after they were introduced by a close friend of Jennifer's and made their first public appearance in June.
The Don't Look Up star has previously described her husband as "the greatest human being I've ever met".
"It's just - this is the one, I know that sounds really stupid but he's just, he's the greatest person I've ever met, so I feel very honoured to become a Maroney.'" She told the podcast NAKED in 2019.
"He's my best friend so I want to legally bind him to me forever. And fortunately, the paperwork exists for such a thing. It's the greatest" she added.
"You find your favourite person in the planet and you're like, `you can't leave'. So, I wanted to take that offer."
However, she has been reluctant to discuss her pregnancy.
Speaking with Vanity Fair last year, she said, "If I was at a dinner party, and somebody was like, 'Oh, my God, you're expecting a baby,' I wouldn't be like, 'God, I can't talk about that. Get away from me, you psycho!'
"But every instinct in my body wants to protect their privacy for the rest of their lives, as much as I can. I don't want anyone to feel welcome into their existence. And I feel like that just starts with not including them in this part of my work."
Lawrence, who also played Mystique in the X Men franchise, won a Best Actress Oscar for her portrayal of Tiffany Maxwell in the Silver Linings Playbook when she was 22.
She also launched the Jennifer Lawrence Foundation in 2015, which advocates for good causes for children and runs her own television and film company, Excellent Cadaver.