Charlize Theron has spoken about her difficult and "scary" relationship with co-star Tom Hardy when they were shooting Mad Max: Fury Road.
The South African actress played Imperator Furiosa in George Miller's 2015 reboot opposite Hardy as the titular Max, and she has said she was "scared shitless" while making the film on location in Australia.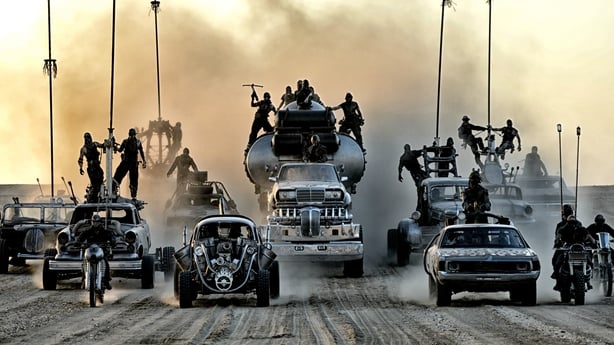 Speaking to Kyle Buchanan for his new book Blood, Sweat and Chrome: The Wild and True Story of Mad Max: Fury Road, an extract of which has been published in Vanity Fair, she said, "I don't want to make excuses for bad behaviour, but it was a tough shoot."
She added, "I was in survival mode; I was really scared shitless. It got to a place where it was kind of out of hand. I didn't feel safe. I don't want to rehash things, but it came out of a really bad moment where things kind of came to blows between me and Tom."
J Houston Yang, editor of production company Open Road Entertainment, also discussed Theron and Hardy's fraught relationship on set.
We need your consent to load this YouTube contentWe use YouTube to manage extra content that can set cookies on your device and collect data about your activity. Please review their details and accept them to load the content.Manage Preferences
"They didn't want to touch each other, they didn't want to look at each other, they wouldn't face each other if the camera wasn't actively rolling." he said.
Theron also claimed Hardy was more than three hours late on set one day and when he finally turned up, Theron reportedly asked him "how disrespectful are you?" and suggested that producers should "fine the f***ing **** a hundred thousand dollars for every minute that he's held up this crew".
Hardy reportedly responded by "charging up to" Theron and saying ""What did you say to me?". Camera operator Mark Goellnicht said Hardy seemed "quite aggressive" and that Theron "really felt threatened."
Hardy has responded to Theron's claims in an interview with Buchanan, admitting he was "in over [his] head in many ways".
Charlize Theron recently starred in a sequel to the animated version of The Addams Family as matriarch Morticia Addams.