Belfast's 11-year-old star Jude Hill has spoken of his delight at being nominated for Best Actor in a Lead Role at this year's Irish Film and Television Academy (IFTA) Film and Drama Awards.
The Co Armagh youngster's nomination for his first film role is one of 10 for writer-director Kenneth Branagh's semi-autobiographical coming-of-age story.
In a statement, Hill thanked the awards "for this very special nomination".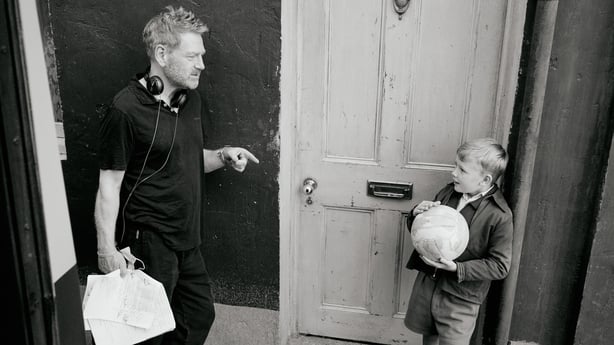 "I am honoured and so grateful, it means the world," he continued.
"Congratulations to Ken and my Belfast family for their nominations, so proud of you all."
"Congratulations to all the other nominees," he added. "What incredible talent we have in our wee island of Ireland!"
The winners will be announced at a virtual ceremony on Saturday 12 March, hosted by Deirdre O'Kane and airing on Virgin Media One.
In April, the award winners will be honoured at a "physical event" in Dublin.
Belfast is in cinemas now.