There may have been bad news for Aengus Mac Grianna on Sunday night when he and his dance partner Emily Barker were eliminated from Dancing With The Stars but the former RTÉ newsreader said he is not sad that he's been knocked out of the show.
Following the exit of comedian Neil Delamere and author Cathy Kelly, Aengus became the third celebrity to leave this year's show after he and Emily performed an Anchorman-themed jive.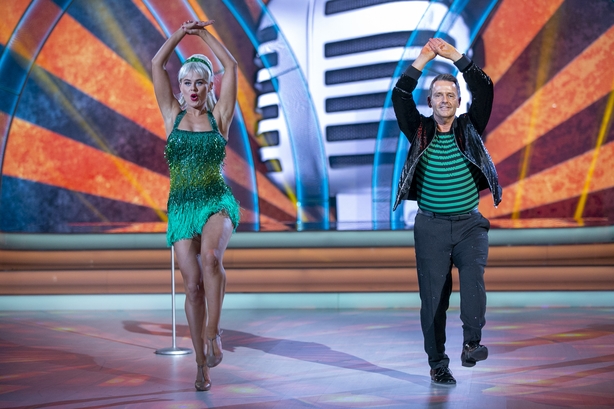 They scored 17 points and some very positive comments from the judges but unfortunately their efforts were not enough to see him through to next week.
Speaking via Zoom after he left the dance floor for the last time on Sunday, Aengus said he wasn't remotely sad or surprised by his elimination.
"No. Why would I be sad? I had a great dance. I had great fun and I had a wonderful experience, why would I be sad? I knew someone was going to have to go."
"Imagine the first wedding I have to go to? Everybody will be telling me to get on the dancefloor."
Speaking about why he decided to take part in DWTS in the first place, he said, "I finished studying in Trinity last October, finished the masters, and training for the show started in November so the timing was perfect.
"It was a chance to do something that was fun and different so for me it was a complete break from work and time to have some fun."
He added that what he will he take from his DWTS experience is the joy of learning to dance and watching his fellow contestants.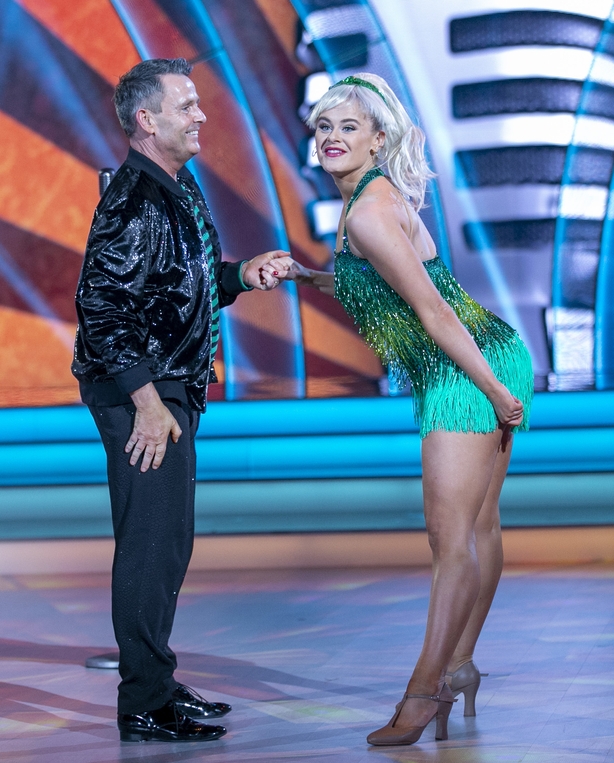 "There were three or four dances that I've done and sharing that was a sheer joy and to be with other people who were on the same learning experience was great and then being in awe of people who we able to move in ways I knew I would never be able to move. My appreciation for dance has increased fourfold.
"Imagine the first wedding I have to go to? Everybody will be telling me to get on the dancefloor."
Asked if taking part in DWTS will relaunch his tv career, Aengus said, "I have no idea if there will be in any future in TV. I'm not saying here won't be but at the moment I'm literally finished college, this came along, and I was able to do something that was fun.
"Whether there is television in the future, I don't know. It's trade I know very well so who knows, who knows?"
Aengus had been training and rehearsing with his "fellow oldies" Gráinne Seogie and Billy McGuinness in a studio on Dublin's Long Mile Road and they had christened themselves The Long Mile Six and now that he's out of the show, he has his eye on three possible favourites to win.
"There are so many fabulous people on the show it's very hard to know who will keep improving," he says.
"For me, three people in particular are great. When I see Erica Cody dance, I'm very moved by that, when I see Nina dance and when I see what Jordan can do, I'm just in awe. It's a pleasure to watch them."
Dancing With The Stars continues this Sunday at 6.30pm on RTÉ One