Aslan star Billy McGuinness will join his dance partner Hannah Kelly for a quickstep to The Jam's hit A Town Called Malice on tonight's Dancing With The Stars and Team Banana are hoping they won't be splitting from the show any time soon.
Billy, who has been a member of Aslan for forty years, has become the wild card and the court jester on this year's DWTS and he says this evening's song and dance routine is right up his street.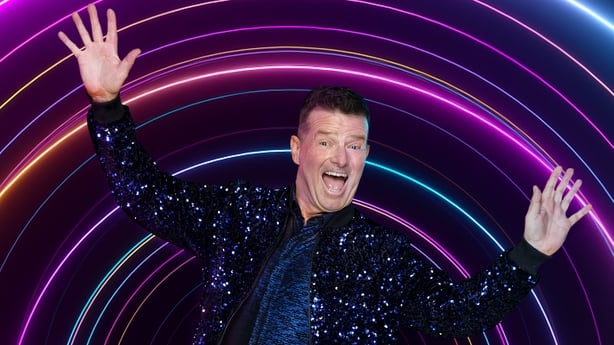 "It's up-tempo, it's full of energy and it's full whack," he told RTÉ Entertainment. "It suits me down to the ground. I tell you - the training is hard.
"It's a quickstep so it's full-on. Like I said, once I avoided the first elimination, I've done myself proud. It was a total shock last week when Neil Delamere went out.
"I was in the bottom three and I Neil was to my left and the rugby guy, Jordan, was to my right and I said to Hannah, `we're gone, we're outta here' and lo and behold Neil name was called out."
However, Team Banana are back to dance another day and hope to be part of the sequins of events.
"Last week, I was a like cross between Bono's eighties when he had the mullet and Billy Ray Cyrus doing Achy Breaky Heart."
At 61, Billy is the oldest dancer on this year's DWTS and he's rehearsing and training with fellow celeb dancers Gráinne Seoige and Aengus Mac Grianna out in a studio on the Long Mile Road in Dublin and they've already got a nickname for themselves.
"We're the three oldies and along with our dance partners we're calling ourselves the Long Mile Six," he says. "They've kept us away from the young fellas and the young girls because we'd corrupt them and lead them astray.
"We're having great crack and the joke among us is `freedom for the Long Mile Six', which one of us will be the first to go out?"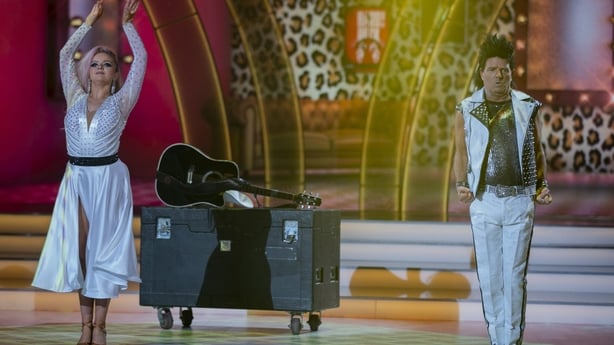 Team Banana haven't slipped up . . . yet. Last week, they did the Paso Doble to Any Way You Want It by Journey and judge Loraine pulled Billy up on the lack of "characterisation" but the couple did end up with a very respectable 14 points.
"We got 13 the week before so I'm looking on the positive, so we got one more point last week," Billy says. "Tonight, it's going to be make or break for me.
"I hope to god I can stay in because next week is the Dedicated Dance show and you get to choose your hero and it's someone who is very close to my heart and someone who is very well-known in Ireland."
When Billy first got the call to take part on DWTS last November it was perfect timing. "At the time there were no gigs and no sign of when lockdown was gonna end so I thought now is the time to do it when the band isn't busy." he says.
"I'm the first in the queue for the spray tan and make-up! Gimme the whole lot!"
This year marks Aslan's fortieth anniversary and they head out on a tour of Ireland starting this March to mark the occasion, including their first ever show at the 3Arena in Dublin.
Billy, who has proven that you're never too old to trip the light fantastic, is paired with the youngest pro-dancer, 19-year-old DWTS first-timer and fellow Dub Hannah.
Initially he thought she'd be easy on him. No chance.
"I was thinking there is no way this girl is going to bully me, but she has her own dance studio, and her mother was involved in dance as well, so she has that history," says Billy.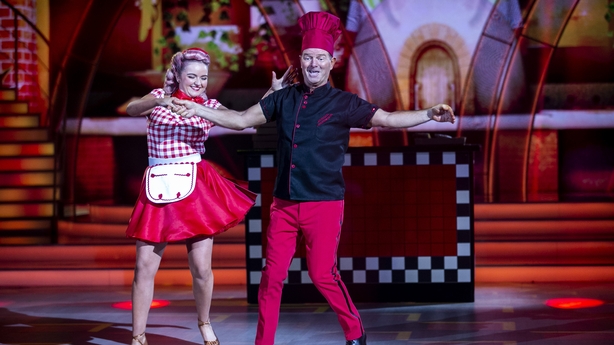 "At first I went in thinking this is grand. I've been paired with a nineteen-year-old, I can take it easy. Far from it.
"I could hardly get out of the car this evening. I was in bed at nine o'clock last night! It's an early start every day and it's seven days a week."
And on top of that, there is also the requisite spray tan and of course those outfits. As a man who's spent forty years on stage, Billy loves the showbiz pizazz of it all.
"I'm the first in the queue for the spray tan and make-up! Gimme the whole lot! Last week, I was a like cross between Bono's eighties when he had the mullet and Billy Ray Cyrus doing Achy Breaky Heart."
He's already established himself as the court jester on the show and the public and local support for Finglas man Billy, who now lives in Bettystown with wife Adreena and sons Jake and Liam, has been overwhelming.
"My mother and my sisters have been in the studio audience and my boys, Jake and Liam, have been there too so the support is amazing," he says.
"I have had kids knocking on doors with cards saying we support Team Banana. I went down to the local chemist in Bettystown and they have Team Banana posters."
They even have support In Lanzarote, where local bar The Auld Triangle screens DWTS every Sunday. "I did a video during the week to thank them," says Billy. "I've had a bigger reaction to DWTS than anytime Aslan have done the Late Late Show."
Alan Corr @CorrAlan2
Dancing With The Stars continues on Sundays on RTÉ One at 6.30pm