Music legend Joni Mitchell quit Spotify over Covid misinformation, Rihanna announced she is expecting her first child, and Longitude is back - it's been another busy week in entertainment. Here are the stories that made the headlines
Joni Mitchell quits Spotify in solidarity with Young
Joni Mitchell stood in solidarity with "science and Neil Young" by removing her music from Spotify following controversy over the spread of coronavirus misinformation.
The Grammy award-winning singer said the streaming giant was allowing "irresponsible people" to spread lies that were "costing people their lives".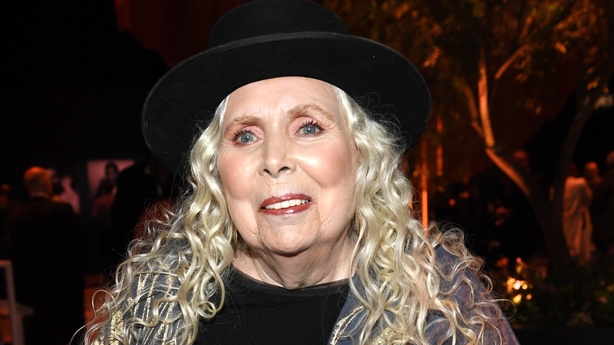 Mitchell also shared an open letter signed by a coalition of medical professionals calling on Spotify to take action against "mass-misinformation events" occurring on its platform.
The news came shortly after Young removed his own catalogue from Spotify, due to its hosting of The Joe Rogan Experience podcast - which has been known to air baseless vaccine-sceptical views. Read more here.
Ian Delamere sent home from Dancing with the stars
Neil Delamere became the latest celebrity to get voted off this season of Dancing with the Stars.
Afterwards the comedian reflected on his experience. "What can you do?" he said. "It's part of the competition. You have to embrace it, do your best, and let the chips fall as they may.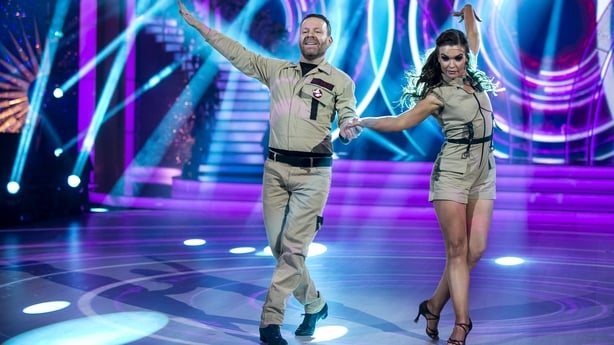 "If you weren't dancing, you were thinking of dancing. It's pretty intense and I feel that I've learned a new skill. I didn't listen to what anybody else said, all you can do is your best in any individual dance. And the slate is wiped clean every dance." Read more here.
Rihanna expecting first baby with rapper A$AP Rocky
Rihanna confirmed she is pregnant as she was photographed alongside A$AP Rocky in what was widely been cited as a pregnancy announcement.
Images of the 33-year-old singer and business mogul taken last weekend appear to show her with a growing baby bump.
Rihanna, whose hits include Diamonds and Umbrella, strolled hand in hand with boyfriend A$AP Rocky, sporting a long pink jacket buttoned only at the top, paired with a long bejewelled necklace over her bare belly.
Rihanna, 33, has for years been teasing her legions of fans about a forthcoming album. Her last studio release was in 2016. Read more here.
Longitude weekender to make return this July
Dave, Tyler, The Creator, Denise Chaila and A$AP Rocky are among the acts announced for Longitude at Marlay Park this July 1 to 3.
The music weekender is making its return after it was cancelled in 2020 and 2021 due to the pandemic with Doja Cat, Megan Thee Stallion, and The Kid Laroi also among this year's line-up.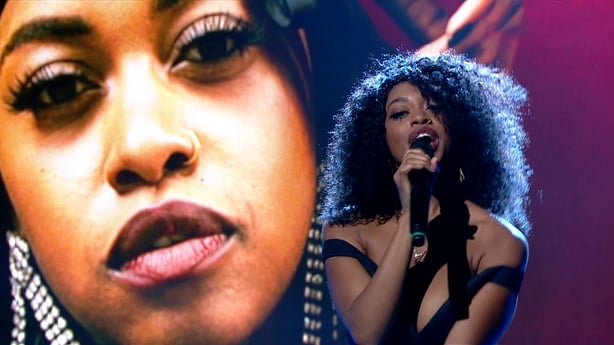 Weekend tickets are priced €239.50 and day tickets are priced at €99.50 and are on sale this Friday, February 4 at 9.00pm.
Longitude favourite Dave returns to headline the Friday night of Longitude, the multi-Grammy nominated superstar Doja Cat will also perform on Friday.
Tyler, The Creator leads the line-up on the Saturday night of Longitude, Saturday also see Megan Thee Stallion make her Irish festival debut, while A$AP Rocky will close the festival on Sunday night. Read more here.
Whoopi Goldberg suspended over Holocaust comments
Whoopi Goldberg was suspended from her role as presenter of US talk show The View for two weeks following her "wrong and hurtful comments" about the Holocaust.
Kim Godwin, president of ABC News, said she had asked Goldberg to take time to "reflect and learn about the impact of her comments".
It follows a backlash after Goldberg said the historic atrocity was not "about race."
She made the comments on an episode of The View during a discussion about a Tennessee school board's decision to ban Pulitzer prize-winning Holocaust graphic novel Maus, later apologising for the remarks. Read more here.
Bono releases special edit of U2 song for Charlie Bird
U2 frontman Bono released a special version of the U2 track I'll Go Crazy If I Don't Go Crazy Tonight for veteran broadcaster Charlie Bird as he embarks on his Climb With Charlie campaign.
The song, Crazy Mountain, is a new mix by Bono of the original song, which featured on U2's 2009 album No Line on The Horizon and was previewed on Friday's The Ryan Tubridy Show on RTÉ Radio 1.
Thank you Bono for this lovely gesture. This is for everyone who has a Terminal illness or who are struggling with their own mountains to climb everyday. I got a little emotional listening to this song but in a way they were tears of happiness. Take care everyone. pic.twitter.com/d58wEdmgAT

— Charlie Bird (@charliebird49) February 4, 2022
As part of the broadcast, listeners heard Charlie's new cloned voice for the first time as he introduced the track himself.
Crazy Mountain is now available to the public on the Climb With Charlie social media channels on Facebook, Instagram and Twitter. Read more here.
Brooke Scullion to represent Ireland in Eurovision
Brooke Scullion, singing the song That's Rich, has been chosen to represent Ireland in the Eurovision Song Contest in Turin in May.
The Derry singer was named the winner of the Late Late Show Eurosong 2022 Special on Friday night.
We need your consent to load this YouTube contentWe use YouTube to manage extra content that can set cookies on your device and collect data about your activity. Please review their details and accept them to load the content.Manage Preferences
Speaking after the result was announced, she said: "My nerves are shot! I'm buzzing, I can't wait to perform again."
The winning song was chosen by the combined votes awarded by the public vote, an international jury and a studio jury.
Ireland has been drawn in the second semi-final for this year's Eurovision on Thursday, 12 May. The Grand Final takes place on Saturday, 14 May. Read more here.