Gabriel Byrne told Saturday night's Tommy Tiernan Show on RTÉ One that he has "very, very few actor friends" as he explained the realities of working in the film business.
In a typically wide-ranging interview for both presenter and guest, talk turned early on to Byrne's thoughts on his profession.
"Any small bits of film that I've done, it's kind of like a hyper-reality," said Tiernan. "You are intimate with these people but you only met them two minutes ago. There's a great collegiate effort, and it's slightly hypnotising and addictive."
"You're absolutely right about that," Byrne replied. "That's why I think a lot of people are addicted to the business or the process of making films.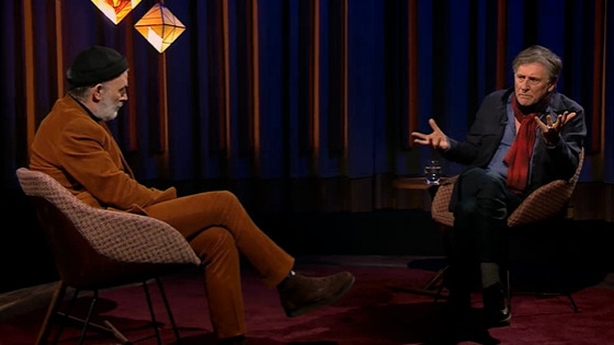 "To me, it's like being trapped in a lift with strangers and you have this camaraderie that's born out of the moment of the experience. And people trade things that they wouldn't normally trade. They're open and sometimes naked in a way that they wouldn't be otherwise because of that collegiate thing you're talking about."
"Then the lift comes to the ground and everybody goes their various ways," he continued. "And the only thing they have in common really is the experience of being in the lift.
"If you meet that person five years later and you say, 'Do you remember the time we were trapped in the lift?' and the guy will say, 'Oh God, that was awful. Yeah, well listen, anyway, I have to go'. There's nothing really to be pulled out of it.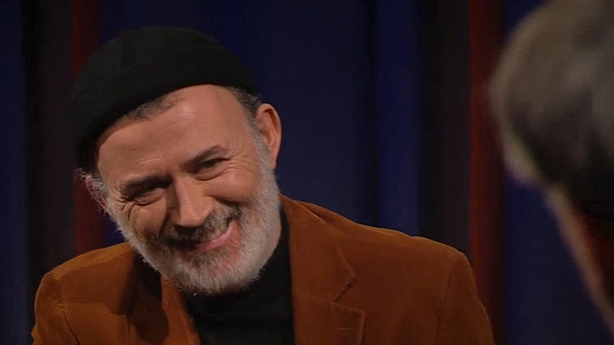 "I've worked with some amazing, amazing actors from my time in The Riordans and Bracken right up to... I've worked with some of the greatest actors in the world and I have to say that I've very, very few actor friends. And I don't think that many actors have that many actor friends either because of that thing I'm talking about."
Byrne is back in Dublin this month as he brings the stage adaptation of his best-selling memoir Walking with Ghosts to the Gaiety Theatre for its world premiere.
Walking with Ghosts is at the Gaiety Theatre from 27 January to February 6, with tickets on sale now. The book is published by Picador.
You can watch the interview in full on the RTÉ Player.