Gabriel Byrne has told the Brendan O'Connor Show on RTÉ Radio 1 about the trauma of his first Irish meet-and-greet after he had found fame as Pat Barry on iconic RTÉ One soap The Riordans.
In a funny and poignant interview aired just before Christmas, Byrne discussed his new stage adaptation of his best-selling memoir Walking with Ghosts, and recounted his experiences of fame - first in Ireland and then internationally.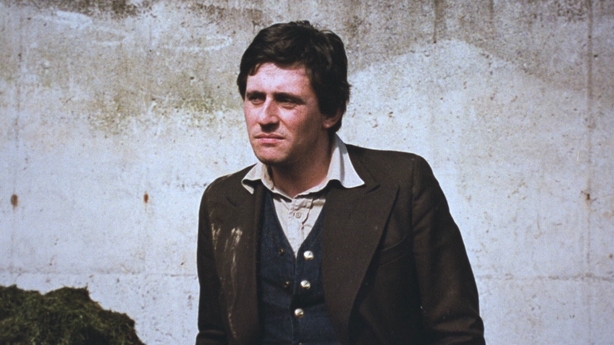 "As I said, you became famous on a local level," he told O'Connor. "I remember they used to say about [actress] Pat Phoenix and her husband in Coronation Street, they used to say they were 'the fish and chip Richard Burton and Elizabeth Taylor'.
"But I was... I don't know what I was, but I suddenly became known - at a time - which is hard for some people to remember - when RTÉ was a one-channel land. When the entire country used to come to a standstill, when priests at mass would be speeding up the mass so that people could get home to see The Riordans.
"And The Riordans was as real a family as it's possible to be in fictional terms. So to join that set-up... I'd grown up watching the thing and I came into it in the last six months [of the show] and I'd seen how these people had become so incredibly famous that they couldn't literally walk from one shop to a pub without being mobbed.
We need your consent to load this rte-player contentWe use rte-player to manage extra content that can set cookies on your device and collect data about your activity. Please review their details and accept them to load the content.Manage Preferences
"The kind of fringe benefits of being in that, I was shown very quickly. You got these gigs to do what they used to call 'down the country'. One of the actors said to me, 'Listen, you can't turn up in these places just like, you know, with a leather jacket on you and a pair of jeans - you have to present yourself. People expect something of you'.
"And maybe he was the first public relations man I ever had because he said to me, 'You can borrow my suit'. And he brought in a white suit and said, 'Now - that's the way you have to appear'.
"I remember putting on this thing and the sleeves were too long and I'd to roll them up. Anyway, it was ill-fitting, and I set off to open this thing.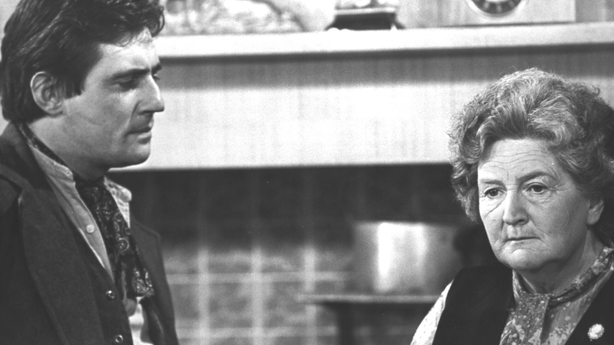 "I came to the town and there was nobody in it. I thought, 'Jesus, nobody's shown up to see me! This is mortifying! And here I am standing in a white suit in the town square!'
"A fella arrived. I mean, I know this sounds ridiculous, but a fella arrived in a trap - with a pony and trap - dressed as a jarvey with a kind of green waistcoat on him - halfway between a leprechaun and a jarvey. He opens the little thing at the back and he says, 'Jump in there now and I'll take you down to where all the action is'."
"I jumped into the back of the trap, mortified," Byrne recounted. "And we got to the local football field and it was jammed with people. And I had to make my way through them - in this pony and trap - with this excited jarvey leprechaun man as I was saluting the crowd like as if I'd come from some other planet.
"People were shouting my name and shouting the character's name [as I arrived] to present the local agricultural Most Beautiful Woman award to this girl.
"Then, I had to start the walk - and 20 minutes into the walk there was a downpour. Myself and about 50 people were caught under a tree in a thunderstorm as one of them said to me [adopts strong country accent], 'Be Jaysus, you're not the only celebrity we had down here - we had your woman Jayne Mansfield! She wasn't here: she just stopped off to go to the toilet on her way to Tralee!'"
"That was that day, and it stuck in my memory," he sighed. 'Is this it?! Is this going to be it? Is this the way I'm going to be from now on?'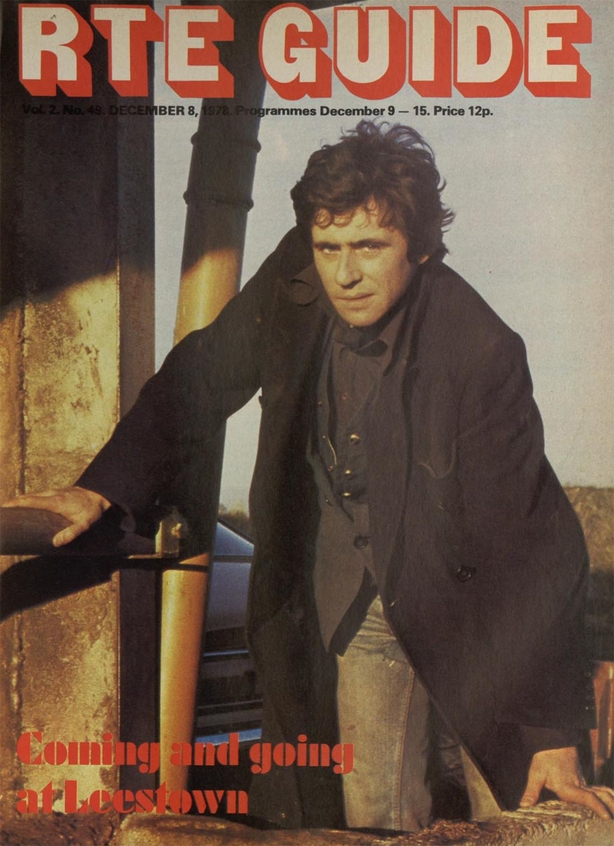 Byrne went on to reprise his role as Pat Barry in The Riordans spin-off Bracken.
By way of a postscript on Irish fame, he added: "Once, I was in a bar and a woman whipped off her bra and said [adopts strong Dublin accent], 'Sign that, ya big ride!'"
"No wonder you had to get out of here!" offered the host.
Byrne will be back in Dublin next month as he brings Walking with Ghosts to the stage for its world premiere at the Gaiety Theatre.
📢 There are just 12 PERFORMANCES of Landmark and Lovano's #WalkingWithGhosts and tickets are flying out the door!

🎟Book yours now at the link below ⬇️

👉 https://t.co/e8sf9rDuFt

🎟Or in person at the @gaiety_theatre box office on South King Street. pic.twitter.com/nPokBP3l5U

— Landmark Productions (@LandmarkIreland) December 19, 2021
"I think anybody who's emigrated or left home, whether it's from, you know, a county in Ireland to come to Dublin or whatever - home becomes a different thing," he explained.
"Home becomes a kind of an ache, because sometimes what you're missing when you think you're missing home is that you're missing your childhood. You're missing familiar things that you grew up with. But when you move to another country - where you in fact have to start again in terms of your own, again, identity - home starts to change.
"Home for me is not a place anymore; home for me is a sense of where I came from. This book is a kind of a coming home, but the show is also a literal coming home for me, to examine the journey that I've made in my life, but also to talk about things that I think people will identify with."
Walking with Ghosts is at the Gaiety Theatre from 27 January to February 6, with tickets on sale now. The book is published by Picador.
Listen to the interview in full here.