Angeline Ball has opened up about being catapulted to fame after appearing in The Commitments, saying she didn't enjoy the overnight loss of anonymity.
The Dublin star, currently appearing in RTÉ's drama Hidden Assets, is well known for her role as singer Imelda Quirke in the acclaimed 1991 musical-comedy adapted from Roddy Doyle's novel of the same name.
During an appearance on Saturday night's episode of Angela Scanlon's Ask Me Anything, she said that the cast, which also included Robert Arkins, Bronagh Gallagher and Maria Doyle Kennedy, did not realise the huge impact the film would have.
She said: "I think the amazing thing about that, we did not realise what we were doing, we thought we were doing a little film.
"I think it shows that kind of innocence and we all had an incredible time making it. I think there's something very special about that in essence and it's raw and I definitely think it was a very special time for me."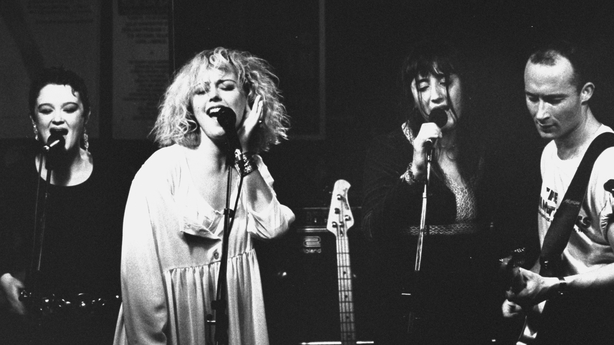 She continued: "We were very closeted in making it and it just went worldwide. We weren't expecting this overnight success and your loss of anonymity and to have it catapulted towards you is very tricky.
"We didn't have a team behind us, nowadays people have marketing teams, social media teams and people to organise their platforms - we didn't have any of that - we just had to get on with it.
"I didn't enjoy my loss of anonymity, I found it quite difficult to deal with."
As well as Ball, Saturday night's episode of Scanlon's new entertainment show will also feature Des Cahill and Stephen Mangan.
Watch Angela Scanlon's Ask Me Anything on RTÉ One, Saturday November 13 at 9:50pm.