An older and maybe even wiser Abba are back with Voyage, their first album in 40 years. They also have shows lined up as part of a virtual reality tour. As Abbamania sweeps the world all over again, we crunched the numbers on the Swedish supergroup
Ah, Sweden! Volvo, IKEA, and a high-tax society that delivers on public services. Here's one more national stereotype, the Scandinavian country will forever be known for Abba.
To mark their comeback, we ran the numbers on their record sales, financial worth and anything else that adds up. An Abbacus, if you will (you're fired - Ed).
400 million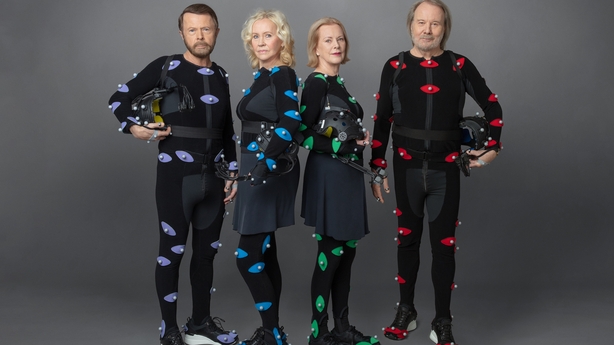 The number of records Abba are said to have sold. We can safely say EVERY SINGLE PERSON IN IRELAND has a copy of Abba Gold but calculating record sales and arriving at a definitive figure is a tricky business. Different territories use different metrics and the age of the download and streaming further muddies the waters further. For example, the band's label, Universal, may have a neat headline in their claim that Abba have sold 400 million albums, but one wonders how they arrived at that figure. The handily titled website abbarecordsales quotes Chart Masters: Best Selling Artists and has taken a sober and analytical approach and arrived at these figures: Studio albums - 45,000,000, other albums - 91,000,000, physical singles - 54,000,000, downloads - 18,000,000, stream equivalent - 4,000,000. Make of that what you will but let's just say that Abba have sold a lot of records.
23 or is it 27?
Abba tribute acts, well, Abba tribute acts that we know of, anyway. Given that Abba only played live less than 100 times, it's no wonder than there are so many tribute acts to the Nordic pop maestros. From Björn Again, the band that helped kick off the Abba revival in 1992, to Abba A-Rival (geddit??!), to Abba Waterloo (needs work, lads) and er, Abbaholics (yes, they're real) to our personal favourites Gabba, a musical hybrid who mix cartoon punk with glacially cool pop perfectionism and perform the supergroup's songs in the style of The Ramones. All together now, "1, 2, 3 . . . Super Trouper beams are gonna blind me, But I won't feel blue. Gabba, gabba, hey!" Kudos also to The Björn Identity.
Abba: The return of the masters of Nordic noir
1 billion
The combined wealth of Benny Andersson, Björn Ulvaeus, Agnetha Faltskog and Anna-Frid Lyngstad. Sorry, Frank Zappa but Abba aren't in it for the money, money, money, which is what makes their comeback all the more touching and sweet. According to Celebrity Net Worth, each member's fortune is estimated at between $200 million and $300 million. They haven't released any new music in forty years until today, but that back catalogue makes the credit card readers go bleep. Their best-selling album is the ubiquitous Abba Gold and new album Voyage had already broken pre-sales records weeks before release. Björn also has an extensive portfolio of real estate investments all over Europe, in addition to the homes he shares with his wife Lena Kallersjo in Sweden. Anni-Frid Lyngstad's moolah is mainly due to her work with Abba as well as earnings from her solo career. Andersson, who co-produced money-spinning musicals Chess and Mamma Mia! with Ulvaeus, has a fortune of about $230m. Faltskog's net worth is estimated at $200m, which comes mostly from earnings from Abba and her solo music career. They were once offered $1 billion to do 100 shows around the world, but they turned it down, although the band say the offer never reached them. Must be funny money . . .
1
The number of shows Abba played in Ireland. Considering the fact that Abba played less than 100 gigs, we were lucky to have been graced by the band when they performed at the RDS on November 15, 1979 in front of 3,500 fans with a set that included Voulez-Vous, Knowing Me, Knowing You, and Chiquitita and Danny Boy.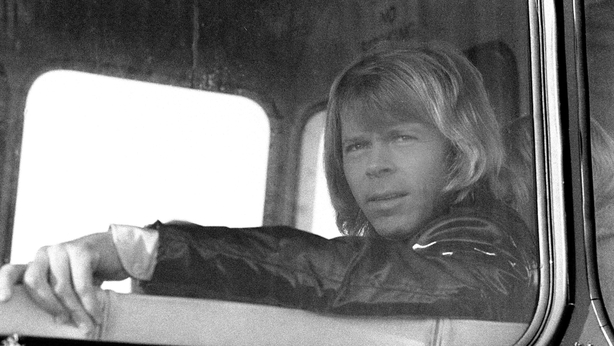 Tickets were £5.50 a pop and the band stayed in the Gresham Hotel on Dublin's O'Connell Street. Speaking to RTÉ Entertainment in 2018 for the release of Mamma Mia Here I Go Again, Andersson said, "It felt good to be in Ireland and we opened the show with me playing a Swedish folk tune on my GX-1 Yamaha keyboard and that felt especially good in Ireland because it connects, Irish folk music, Swedish folk music."
We need your consent to load this rte-player contentWe use rte-player to manage extra content that can set cookies on your device and collect data about your activity. Please review their details and accept them to load the content.Manage Preferences
"I remember some of the people in the crew weren't that sober that night during the performance, that's what I remember. Someone came on playing the accordion in the middle of the song."
"We toured very little," said Ulvaeus. "I think we did Dublin after Glasgow and funnily enough the other day when I looked at Trump and his golf course in Scotland, there was a picture of that building, the clubhouse and that's where we stayed with ABBA on tour before we went by helicopter over to Dublin and hence that lyric `when I called you last night from Glasgow' on Super Trouper."
296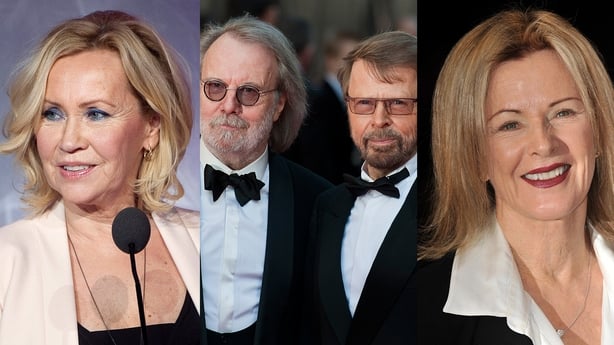 The combined age of Abba and boy do they do look good. Call it the healthy Swedish lifestyle, call it having a combined fortune of 400 million or maybe that sweet, sweet music has kept them young. Of course, like those other 1970s musical giants, Fleetwood Mac, the band's intertangled personal relationships have led to some of their best songs. Agnetha Fältskog divorced Björn Ulvaeus in 1980 after nine years of marriage, while Anni-Frid Lyngstad and Benny Andersson married in 1978 after a nine-year engagement and divorced in 1981.
Fältskog married again in 1990 to Tomas Sonnenfeld and they divorced in 1993. She now lives in Ekerö, Stockholm County with her son, Christian Ulvaeus, his partner, and their daughter. Fältskog's daughter, Linda, also lives in Ekerö with her family.
We knew Abba were pop royalty but Anna-Frid is actually royalty. In 1992, she married Prince Heinrich Ruzzo of Reuss, Count of Plauen. He died in October 1999, leaving her the titles of Dowager Princess and Countess and she now lives currently lives in Switzerland with her British partner, Henry Smith, 5th Viscount Hambleden.
Andersson was engaged to Christina Grönvall and they had two children, Peter, who was born in 1963, and a daughter, Heléne, who was born in 1965. He married Swedish TV presenter Mona Nörklit in 1981 and they had a son, Ludvig, in 1982.
Ulvaeus has two children with Fältskog and after they divorced, he married music journalist Lena Källersjö in 1981 and they had also had two children. Ulvaeus and Källersjö live on a private island in Djursholm in Danderyd, north of Stockholm.
Alan Corr @CorrAlan2